Call Now to Set Up Tutoring:
(888) 888-0446
Private In-Home and Online Clinical Psychiatry Tutoring
Receive personally tailored Clinical Psychiatry lessons from exceptional tutors in a one-on-one setting. We help you connect with in-home and online tutoring that offers flexible scheduling and your choice of locations.
How can a Clinical Psychiatry tutor help you?
Clinical psychiatry is a course that can contain a great deal of content. Clinical psychiatry covers a variety of information and teaches you how to implement various skills to diagnose and treat major psychiatric problems in several categories, including somatoform, mood, personality, and anxiety disorders, among others. Clinical psychiatry tutoring is centered around customizing tutoring sessions to meet your personal academic goals, learning style, and needs. Clinical psychiatry tutors all have extensive experience helping a variety of students master this demanding subject. Many of the tutors are successful graduate students, medical students, or pursuers of other health professions. Given the massive changes psychiatry is undergoing with the implementation of the Fifth Edition of the Diagnostic and Statistical Manual of Mental Disorders, it is important for students to seek out tutors who are not only knowledgeable and up-to-date, but also tutors who are flexible in what they can teach.
Whatever the scope of your clinical psychiatry coursework, a private tutor may be able to help. Varsity Tutors can assist you in connecting with a tutor who can cover any aspect of psychiatry, including broad topics like mood disorders in depression and bipolar disorder, anxiety and obsessive-compulsive disorders, psychotic disorders like schizophrenia, addiction, eating disorders, child psychiatry, and sleep disorders. Tutors work to discuss these topics up to the level of detail that falls within the scope of your course. Additionally, tutors often supplement your notes and course materials with the most recent relevant literature and resources regarding psychiatric research.
Tutors have also helped students understand the specifics of psychiatric treatment options, such as mood-altering drugs like tricyclic antidepressants, selective serotonin reuptake inhibitors, and mood stabilizers. In addition, tutors are knowledgeable about antipsychotics and psychotherapy. Given the importance of the potentially adverse effects of psychiatric medications, tutors also ensure that you fully understand the possible implications of any prescribed psychiatric treatment, including life-threatening reactions like neuroleptic malignant syndrome and serotonin syndrome.
With personalized tutoring sessions, you control the content and pace. Sessions can focus on reviewing content that you struggle with; crafting study outlines and strategies for upcoming midterm or final exams; critiquing and editing papers or study results; or regularly meeting to review recently covered material. You can find a tutor to work alongside you during the year from the day your class begins, or you may choose to find a tutor a few weeks before the final exam. Regardless, your tutor can readily adjust your learning plan to optimally suit your needs.
During each tutoring session, you receive instant feedback to keep you on track. With personalized education, you can take as long as you need to master the subject. You can ask all the questions you have without feeling worried that you're disrupting the rest of the class. Further, your tutor can adjust their learning plan to account for anything that may be approaching, such as projects, exams, finals, and more.
Varsity Tutors can help you connect with a tutor who will ensure your clinical psychiatry tutoring sessions integrate seamlessly into your everyday study of the subject. Tutors are extremely flexible in scheduling tutoring sessions around your schedule. Moreover, sessions can take place anywhere that works for you, including in coffee shops, on college campuses, in libraries, in your own home, or even online when needed. Face-to-face online tutoring sessions are conducted using our live learning platform, and are arranged similarly to in-person sessions. The study of clinical psychiatry is ever-changing and always challenging. Contact one of our educational directors today to learn how we can help you connect with a clinical psychiatry tutor who can help you grasp this important subject.
Recent Tutoring Session Reviews
"I helped the student study for her AP psych exam. We went through a practice test together and talked through each question and answer. She answered most of the questions correctly and was able to explain most of the terms presented."
"The student typed up her observations report. She had notes to work from, but she knew she wouldn't write it without someone sitting with her. I checked it for grammar and word choice, and in the last few minutes she started a Quizlet for the next unit."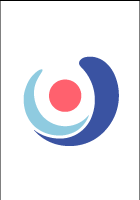 "The student requested help with her term paper for Research Methods. She and a partner had done a nicely designed experimental study, and she was looking for help with APA style formatting and citation, and with making sure her interpretation of the study results and previous literature were accurate. Also, as an international student, she wanted help making sure that her grammar was up to par. We went over the paper in detail, correcting grammatical mistakes and discussing different ways to interpret and convey the findings of her study."
"Prepped for a final exam in PSY. Covered content from Exam 1 - Personality Theories, Research Methods, Psychological Disorders (Abnormal Psych)."
"I helped the student with his references for his senior thesis. It took a while to organize and format all of his sources."
"I returned later in the day for a second session. We continued to work on Spanish grammar and I showed the student how to take notes from her psychology textbook and how to make one review packet per chapter. I told her to spend 5 minutes per chapter explaining to her mom what she learned. She was in good shape."
"The student is taking an abnormal psychology course this semester, and it is a traditional, rather than online, course. We went over her notes from class. I helped clarify some concepts and provide more context and examples for others. We also discussed strategies to lessen her anxiety about the presentation she will have to give."
"Although we did do a little work on an admissions essay, the main focus of today's session was helping the student with her psychology homework. In order to do this, we went over lecture power points while I explained key details. I was able to illuminate certain challenging topics by giving anecdotes from real life. We ended up covering different approaches to therapy, as well as the key points behind psychological assessments. Overall, today's session went quite well."
"This was our first session. I got copies of her syllabus so I can be prepared each session. For next session she is going to read the chapters she is responsible for and we will start research for her first paper. We will also review the material she has gone over for the past few weeks."
"The student has a Social Studies Test Friday, so we studied about the Cold War, Korean War, McCarthyism, and more during the 1950s-1960s time period.
He also had questions on his Math homework, so we finished it to completion as well."
"The student has a test this week, so we were studying for that. He got a 21/25 on the quiz, which is one of his better scores. I think the work we've been doing on the reading guides is paying off. Tonight we focused on note-taking."
"This was the last session before the students psychology exam. We went over a variety of topics she felt would be helpful to her at this last minute. These included: MMPI, TAT, other personality inventories, as well as a list of different disorders - by category, developmental theories, Pieget, Erikson, language development, etc."
Call us today to connect with a top
Clinical Psychiatry tutor
(888) 888-0446