We are open Saturday and Sunday!
Call Now to Set Up Tutoring:
(216) 673-3070
Private In-Home and Online Reading Tutoring in Cleveland, OH
Receive personally tailored Reading lessons from exceptional tutors in a one-on-one setting. We help you connect with in-home and online tutoring that offers flexible scheduling and your choice of locations.
How can Reading tutoring help you?
Whether you're the parent of a grade school student, or if your child attends a major university, they may encounter struggles with assignments that require reading. Regardless of whether your child's issues involve following sentence structure, understanding vocabulary words, or difficulties with comprehension, these problems might lead to lower grades, poor self esteem, and diminished opportunities for future employment.

If your child has issues with reading assignments, an experienced tutor may try to help your student overcome these obstacles. At Varsity Tutors, we specialize in bringing struggling students together with qualified reading tutors. When you contact Varsity Tutors, we may help you find an expert reading tutor in Cleveland who may focus on your student's specific needs to create study sessions that could be effective to meet your child's goals.

Varsity Tutors has worked with students all over the Cleveland area in connecting them with dedicated tutors. These instructors have years of experience in helping students solve their problems with finding key ideas in a passage, determining the writer's purpose in a reading assignment, and picking up vocabulary context clues.

A professional tutor may offer one-on-one sessions tailored to your student's problems. A tutor may also give your child tips on how to pass the reading section of the Ohio End of Course Tests. At Varsity Tutors, the educational directors may help you connect with reading tutoring in Cleveland, OH.

If you are the parent of a high school student, reading comprehension is more than just a classroom requirement. The SAT and Ohio State tests, the results of which are used by colleges and universities around the country, contain reading comprehension questions. These questions are designed to find out how well your student may grasp college-level text passages. Varsity Tutors may connect you with tutors who specialize in teaching the techniques that may prepare them for these important exams.

Our educational directors may help you find a professional reading tutor in Cleveland, OH, who may cater to your every need. Tutors are available to meet at your home, on campus, at a library, or anywhere else that offers an environment that allows your student to concentrate on your child's reading lessons. Varsity Tutors also offers an online live interactive learning platform, which lets your child and the tutor meet through a video conferencing system.

All of the tutors that our educational directors may connect you with in Cleveland are skilled in teaching reading. Contact Varsity Tutors today to find out how a tutor might help your child succeed.
Recent Tutoring Session Reviews
"We worked on reading comprehension, spelling words and creative writing. The girls wrote short pieces using ideas which they had written on a list of things they noticed recently. From the same facts they wrote very different pieces."
"The student reviewed sight words previously missed. I had left the pack for practice at home. I rechecked on list and he missed 5 words, 3 words he had not missed before. Did a fluency check on fluency passage accompanying "The 3 Little Pigs: The Wolf's Story". He read 88 wpm with 0 errors! Reviewed vocabulary included in story. Finished reading the story from page 8, using echo reading of each sentence. Reviewed phonograms of vowel digraphs learned. Read a short story from the book and did some dictation."
"We played a sight words "relay" game outside (basically a psychomotor activity) where the student ran down to one end of the driveway and found sight words that I said and brought them back to the other end. He is getting better at recognizing and reading his sight words. I did assess him at the end of the session, right after we played sight word bingo, and he read 29 words out of 40 on the list. Comparing that to his first time in April when he read 22 out of 40 words. He is improving."
"Today the student and I did some reading and writing, focusing mostly on the vocabulary words in his classes from the past couple weeks and talked about using the "big, bigger, biggest" comparison words. Another good session!"
"We reviewed his history vocabulary, which he got right the first time around after missing some yesterday. We worked on Bridge to Terebithia again, re-reading 2 chapters and then using questions from Web sites to review the story."
"The student and I got to know each other today and read a few books, so I could gauge his current reading ability. He did great knowing the phonics of words. It seems that he memorizes certain words. I got a good idea of things we can do to practice, and next time we will also start on math."
"Today, the student and I began with math. He had a worksheet on how to find the slope of a line and he did great. The majority of the session was spent going through his guided notes for his English book. We were able to get through chapters 16 through 18, and started 19."
"The student and I defined goals for the summer: fluent oral reading and academic writing skills. We worked on reading aloud and strategies for improving fluidity, wrote a sample book report and discussed some rules/strategies for academic writing. The student will practice reading aloud over the course of the week."
"I reviewed the student's weekly scholastic reader and talked a little bit about study skills. I discussed the plan with mom regarding going over all work he gets in class every day and not just "homework.""
"In reviewing A-B-C-D-E-F, the student and I went around his house and looked for objects that started with certain letters. From an apple to a flower, we wrote down our answers and sounded out the words. Then, I taught him how to write Gg and Hh. Next, his mom wanted me to teach him about the different coins; I showed him how five pennies is the same amount as a nickel, and so on. We counted out different amounts of coins. The greatest improvement of the day was when he sight-read 'dad,' 'bed,' and 'bad' and was able to differentiate them without any prompting. Very exciting!"
"I used my first session with the student as a time for assessment. We read three different stories aloud together, so that I could get a better feel for his fluency and comprehension. The student's vocabulary is excellent, and he had little trouble with any of the passages. However, when he arrives at unfamiliar words or ideas, he starts to read very quickly. As a result, he misses important elements, and his comprehension suffers. To be clear: when he reads at an ordinary pace, his comprehension is nearly perfect. It is only when he begins to read too quickly that his understanding lags. Steady speed and accuracy will be our primary goal."
"The student prepared answers for her questions on the book "Ben and Me". She also reviewed the vocabulary assigned from Chapters 6 through 10 in the book."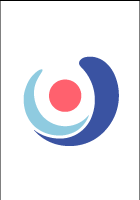 Nearby Cities:
Detroit Reading Tutoring
,
Akron Reading Tutoring
,
Canton Reading Tutoring
,
Youngstown Reading Tutoring
,
Strongsville Reading Tutoring
,
Kent Reading Tutoring
,
Salem Reading Tutoring
,
Struthers Reading Tutoring
,
Aliquippa Reading Tutoring
,
Campbell Reading Tutoring
,
Hubbard Reading Tutoring
,
Canfield Reading Tutoring
,
Columbiana Reading Tutoring
,
Monaca Reading Tutoring
,
East Palestine Reading Tutoring
Nearby Tutors:
Detroit Reading Tutors
,
Akron Reading Tutors
,
Canton Reading Tutors
,
Youngstown Reading Tutors
,
Strongsville Reading Tutors
,
Kent Reading Tutors
,
Salem Reading Tutors
,
Struthers Reading Tutors
,
Aliquippa Reading Tutors
,
Campbell Reading Tutors
,
Hubbard Reading Tutors
,
Canfield Reading Tutors
,
Columbiana Reading Tutors
,
Monaca Reading Tutors
,
East Palestine Reading Tutors
Call us today to connect with a top
Reading tutor in Cleveland, OH
(216) 673-3070