Call Now to Set Up Tutoring:
(216) 673-3070
Private In-Home and Online MCAT Tutoring in Cleveland, OH
Receive personally tailored MCAT lessons from exceptional tutors in a one-on-one setting. We help you connect with in-home and online tutoring that offers flexible scheduling and your choice of locations.
How can a MCAT tutor help you?
Medical School is at least a 7 year commitment. Medical School takes 4 years to complete and to become a doctor you may also spend 3-7 years in residency. The MCAT (Medical College Admission Test) is required for admission to most medical schools. The MCAT is an exam that consists of four sections. In 2015 the MCAT changed and now you may face 230 questions over 6 hours versus 144 questions in 3 hours. On the new MCAT, passages may be restructured to test all of the natural sciences within biological systems, often invoking physiology or pathology. Showing the application of all the tested sciences to medicine encourages students to view these subjects not simply as prerequisites for med school, but for the practice of medicine in general. Registration for this exam has a cost of $300.

There is no right or wrong way to prepare for the MCAT exam. There are a number is resources that may help you in every stage of preparation. For example the Official Guide to the MCAT exam guidebook is the first comprehensive overview of the new exams. There is also an interactive tool that helps students explore about is tested by reading content lists, watching videos, seeing how questions test skills and more. There are a variety of review books, practice exams and videos for people to get a better understand what may be on the MCAT.

Varsity tutors may help match you with the best MCAT tutor in Cleveland, OH, who might help you to meet your academic and test score goals. An expert MCAT tutor in Cleveland may work at a time that is most convenient for you. Call us to find a MCAT tutor in Cleveland who may customize their approach to your abilities and learning style. We may find you a talented MCAT tutor in Cleveland, OH, who may work with students at all proficiency levels. Our directors may help you find the one-on-one help you need. The tutors individualize each tutor lesson to help the students reach their educational goals. The tutor sessions help determine what a student's strengths and weaknesses' are and help tail the lessons to work past the hardships. The tutors are wonder at tailing to each student's learning style. The students are able to gain individual learning skills and immediate feedback. Each tutor session may be used to fit the students' expectations and goals. The tutors' are able to help students one-on-one to reach their goals.
Recent Tutoring Session Reviews
"The student and I spent most of our time today going over Chemistry. We covered Kinetics and Equilibrium. The student had some difficulty with the Equilibrium passage, so we will do another review of the Chemistry concepts covered thus far over the next week. We also went over one (very difficult) verbal passage."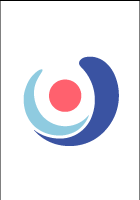 "The student and I met to review some concepts in the ACT. We discussed her progress in her courses and her current studying. She mentioned how difficult it is to prepare for the ACT while simultaneously enrolled in a post-bacc program. She was interested on my thoughts on how early she should complete her application and potential ACT test dates. We reviewed concepts from the physical and biological sections."
"Today we first went over all the questions the student had from test #7. Then we did a detailed review of the urinary system. For the remainder of the session, we did practice passages on the urinary system. The student is really starting to realize how a lot of the errors he makes are avoidable if he just slows down and reads the questions more carefully. I think at this point, he just needs to work on applying what he already knows to the exam questions and ensuring that he understands and knows what each question is asking for before answering them. He is going to take another practice test this weekend, and I am eager to see what he achieves."
"In today's lesson, we tried to focus on the student's timing and to see if he could improve his reading comprehension and still understand the main idea of the passage. Then we went over kinematics and work-energy theorems problems. After that, we briefly went over some biology specifically focusing on protein structure."
"As the first session in the topic of chemistry, we used some of our time doing a general overview of the content and scope of the general chemistry covered on the test. We identified areas in need of particular focus for study based on the practice tests she has done since we began. For chemistry topics, we mostly spent in depth focus on the nature of the electron configuration of different elements, ions, and its relationship to that element or ion's properties."
"Today the student and I continued covering difficult passages on recent practice exams. She is showing tremendous progress in all physical sciences topics, and her score has reflected this growth. Today we went over fluid dynamics, the ideal gas law, reviewed circuits, and discussed young's modulus."
"Briefly reviewed several questions from a practice test (dealing with amino acids, pH, pKa, isoelectric point), then covered: actions potentials, depolarization, hyperpolarization, refractory period (absolute vs. relative)."
"I took the student through one of the practice tests he had taken. We looked at the questions he got wrong for the Physical Sciences and Verbal Sections, as well as the entirety of the Biological Sciences section. As his test is on Thursday we also discussed some test-day tips."
"We reviewed a practice test from the student's test bank. Topics covered included electron orbital theory, heat transfer, thermodynamics (entropy, enthalpy), oxidation numbers and electron transfer, and kinematics of circular motion."
"Went through 1001 questions in physics and reviewed concepts that the student missed from the practice physics passages. Went through about 40 questions in practice chemistry questions"
"I spoke with the student about his previous exam experiences and how he prepared for his last 2 lasts in order to assess what we can do differently. We worked through various verbal passages together, since that is what he feels like he needs the most help on and I taught him various tricks and strategies that I used when taking the exam. We also set a study schedule for him from now until his test date."
"Today we itemized and briefly reviewed topics the student has found challenging during previous exam preparation in order to create an outline of how we wanted to proceed in our time together. We then reviewed strategies for the physical sciences passages, using a physics passage as a guide. Finally, we spent time reviewing math for the exam, including reduction, simplification, rounding, proportions, logs and exponents. We plan to tackle kinematics equations and work and power in the next session for physics."
Nearby Cities:
Detroit MCAT Tutoring
,
Akron MCAT Tutoring
,
Canton MCAT Tutoring
,
Youngstown MCAT Tutoring
,
Strongsville MCAT Tutoring
,
Kent MCAT Tutoring
,
Salem MCAT Tutoring
,
Struthers MCAT Tutoring
,
Aliquippa MCAT Tutoring
,
Campbell MCAT Tutoring
,
Hubbard MCAT Tutoring
,
Canfield MCAT Tutoring
,
Columbiana MCAT Tutoring
,
Monaca MCAT Tutoring
,
East Palestine MCAT Tutoring
Nearby Tutors:
Detroit MCAT Tutors
,
Akron MCAT Tutors
,
Canton MCAT Tutors
,
Youngstown MCAT Tutors
,
Strongsville MCAT Tutors
,
Kent MCAT Tutors
,
Salem MCAT Tutors
,
Struthers MCAT Tutors
,
Aliquippa MCAT Tutors
,
Campbell MCAT Tutors
,
Hubbard MCAT Tutors
,
Canfield MCAT Tutors
,
Columbiana MCAT Tutors
,
Monaca MCAT Tutors
,
East Palestine MCAT Tutors
Call us today to connect with a top
MCAT tutor in Cleveland, OH
(216) 673-3070