We are open Saturday and Sunday!
Call Now to Set Up Tutoring:
(216) 673-3070
Private In-Home and Online Mandarin Chinese Tutoring in Cleveland, OH
Receive personally tailored Mandarin Chinese lessons from exceptional tutors in a one-on-one setting. We help you connect with in-home and online tutoring that offers flexible scheduling and your choice of locations.
How can a Mandarin Chinese tutor help you?
According to the BBC, about one in five people in the world speak some form of Chinese. Of those people, Mandarin speakers are the most common subset of individuals who speak the Chinese language. With almost 800 million speakers of Mandarin worldwide, it may be an extremely useful language to learn. This is true both for travel and business, where China is one of the world's largest economies and even threatens to topple the U.S. off the top of the list in the coming years. Despite its usefulness, Mandarin Chinese is also often cited as one of the most difficult languages to learn in the world. If you're struggling to learn the language and need help, contact the Varsity Tutors educational directors in Cleveland, OH, to find an expert to try to help you get ahead of the curve in Mandarin Chinese.

Whether you're learning Mandarin in a class or trying to pick it up independently, the educational directors at Varsity Tutors are happy to help you find an independent, professional Mandarin Chinese tutor in Cleveland. You'll work with an expert in the field, and get a chance to ask your personalized questions right away. You won't have to wait until your teacher reaches a good stopping point or look the answers up later by yourself. Instead, you'll get someone who knows the ins and outs of the language to answer your question right away. This may allow you to move on in your studies faster. You'll also be more efficient in your studying with a tutor who may work with you in a quiet space that is free from distractions. All of these aspects make tutoring a great option if you're trying to gain an edge in your quest to understand Mandarin Chinese.

Language acquisition scientists say that speaking a language is one of the quickest ways to learn it. In fact, if you don't get a chance to speak a second language you are trying to learn, you won't be able to advance as far in your studies as if you did speak it with somebody. If you're studying Mandarin Chinese alone, then the tutors whom Varsity Tutors matches you with may also provide that language learning companionship to you. This may further help you excel in your studies of the language.

If you're studying Mandarin in school, one-on-one Mandarin Chinese tutoring in Cleveland may help you adequately prepare for your course. You'll get the inside knowledge you need to keep up with the rest of the class, or even outpace them. With the tutors we match you with, you'll be able to take your study of the language into your own hands.

Let Varsity Tutors help you find a tutor in Cleveland, OH, who may assist you in understanding your Mandarin Chinese course. The tutors are flexible and willing to meet with you anywhere at anytime. Whether you prefer a cafe, your home, or online, individualized Mandarin Chinese tutoring may always be available to you through Varsity Tutors.
Recent Tutoring Session Reviews
"Today's session was spent working on the student's homework. He had a research project pre-write due during this week as well as an English exam. We had gone through his study guide and then reviewed his Chinese test which he had taken earlier this week."
"The student wrote characters and sentences to practice for his dictation test. He did his homework and then practiced making questions and answers about the topics covered in his homework pages. He is making a lot of progress in creating his own sentences and writing characters using stroke order, and he feels like this has helped him do better in class."
"The student and I went through all the ''final review'' sheets given by her teacher. She wrote all the sentences in characters again, and she added pinyin on top of each character to make sure we get the pronunciation right. The coming final exam also has an oral part so we want to be fully prepared. While the student did all the writing and speaking, I wrote 3 sheets with all the words required for the final exam with pinyin and English meaning, so that if she forgets any word she can look it up in the sheets."
"This session was primarily a review of all the vocabulary words we had gone over. We reviewed by using the words in a conversation. He has improved since last time in both his listening and speaking abilities. We talked about having him introduce himself to me every time we meet as if I were a stranger so he can practice using the vocabulary words."
"Student A and I practiced having a conversation without English cues. I also gave her a Chinese name. After that, I taught her directions like "up," "down," "left," and "right" by teaching her a Chinese dance. I taught Student B the same dance, and we also reviewed colors. We also played "Rock Paper Scissors" using Mandarin, and we practiced the phrases "I win" and "I lose.""
"We began by working on listening comprehension; I read a paragraph to the student in Mandarin and then had him answer some questions. Next we worked on his reading skills by going over the next dialogue in our textbook. After that we worked on a few grammar points and then conversed in Chinese."
"The student needs to complete up through chapter 22 of his text book in Mandarin Chinese for an upcoming test. We worked on pronunciation, character recognition, and stroke order for writing characters. He has forgotten almost all of his characters. His homework was to write 20 of the most common characters 25 times for each one, as well as say each character each time he writes it."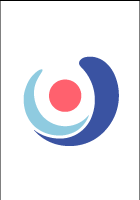 "This was a great session. The student and I haven't had a lesson for over 3 weeks. We basically chatted in Chinese today about the past 3 weeks and future plans. We are going to catch up on sessions again."
"We included all kinds of cars and instruments for today's class to build his vocabulary. I gave him homework to do some research and then explain for me next time. With the vocabulary I still ask him to use his own knowledge to guess the meaning of the word, in that case his ability is building up and have a skill to learn by himself."
"Today was the first session with the student. She is six years old and had only recently been adopted to an American family. She speaks Mandarin at a pre- elementary level and can only name a few English words. I was able to help her finish homework from kindergarten. However, the most important aspect of today's session was getting to know her and assessing how she is transitioning. She is very sociable and smart. Since everything is so foreign to her at this point, English language skills will have to be introduced slowly. All in all, this was a great first session. She and I have a good connection, and she's excited to have another Mandarin speaking friend."
"The student took a quiz on Chapter 1-7 today. I asked him to review the material, and he will take it again during our next session. We also reviewed Chapter 1-7 vocabulary and reading."
" Learned and reviewed Pinyin. Learned and reviewed tones. Learned and reviewed numbers. Practiced daily conversation."
Nearby Cities:
Detroit Mandarin Chinese Tutoring
,
Akron Mandarin Chinese Tutoring
,
Canton Mandarin Chinese Tutoring
,
Youngstown Mandarin Chinese Tutoring
,
Strongsville Mandarin Chinese Tutoring
,
Kent Mandarin Chinese Tutoring
,
Salem Mandarin Chinese Tutoring
,
Struthers Mandarin Chinese Tutoring
,
Aliquippa Mandarin Chinese Tutoring
,
Campbell Mandarin Chinese Tutoring
,
Hubbard Mandarin Chinese Tutoring
,
Canfield Mandarin Chinese Tutoring
,
Columbiana Mandarin Chinese Tutoring
,
Monaca Mandarin Chinese Tutoring
,
East Palestine Mandarin Chinese Tutoring
Nearby Tutors:
Detroit Mandarin Chinese Tutors
,
Akron Mandarin Chinese Tutors
,
Canton Mandarin Chinese Tutors
,
Youngstown Mandarin Chinese Tutors
,
Strongsville Mandarin Chinese Tutors
,
Kent Mandarin Chinese Tutors
,
Salem Mandarin Chinese Tutors
,
Struthers Mandarin Chinese Tutors
,
Aliquippa Mandarin Chinese Tutors
,
Campbell Mandarin Chinese Tutors
,
Hubbard Mandarin Chinese Tutors
,
Canfield Mandarin Chinese Tutors
,
Columbiana Mandarin Chinese Tutors
,
Monaca Mandarin Chinese Tutors
,
East Palestine Mandarin Chinese Tutors
Call us today to connect with a top
Mandarin Chinese tutor in Cleveland, OH
(216) 673-3070