Call Now to Set Up Tutoring:
(216) 673-3070
Private In-Home and Online ISEE Tutoring in Cleveland, OH
Receive personally tailored ISEE lessons from exceptional tutors in a one-on-one setting. We help you connect with in-home and online tutoring that offers flexible scheduling and your choice of locations.
How can a tutor help your child master the ISEE?
If you are the parent of a child in grades kindergarten through eleven, you may want to enroll your child in private schooling. To attend private school, your student needs to take the ISEE (Independent School Entrance Examination). If your child is having trouble studying for the ISEE, you might want to consider tutoring. Call Varsity Tutors today to try to help you find an expert ISEE tutor in Cleveland to work towards your student's success on test day.

The ISEE is a required test for admission into private school. There are three levels of ISEE exam: lower, middle, and upper. Each level has five sections that take approximately three hours to complete. The sections are verbal reasoning, quantitative reasoning, reading comprehension, math achievement, and the essay section.

Tutoring may help make admission into the private school of your choice easy by helping your child succeed on the ISEE exam. A tutor may be able to try to help your child learn effective test taking skills as well as retain important information that they may use on the exam. Your child's tutor may help prepare them for the test by going over materials and skills that may be helpful to them. Tutoring provides a distraction-free environment that is conducive to studying that your child may feel comfortable asking questions in. Your student's tutor may use their strengths to devise study habits that may be most effective for them. Contact our educational directors to find ISEE tutors in Cleveland, OH, to get started today.

You may get connected with a skilled ISEE tutor in Cleveland, OH, by contacting Varsity Tutors. We may help you find a flexible tutor who may work with your schedule to find a time that works best for you. We offer our live learning platform that allows your child to meet with their tutor face-to-face online or in person. Your child's tutor may be able to meet with them at a time and place that is convenient for you.

When you first meet with your child's tutor, you may discuss the goals that you have for tutoring and for the ISEE exam. The tutor may also assess your child's knowledge of the test topics. The tutor may focus on subjects that your student struggles with and skip over topics that they have understood to ensure that they thoroughly understand all of the topics necessary to excel on their ISEE exam. If your child is preparing for the ISEE, Varsity Tutors' educational directors may assist you in finding an experienced tutor in Cleveland.
Recent Tutoring Session Reviews
"We completed 1/2 of a full ISEE exam in preparation for Monday's exam. The student was able to finish within time limits set and demonstrated good test taking techniques such as self monitoring/timing and making educated guesses when stuck on a particular problem. In fact, the majority of his educated guesses turned out to be the correct answer."
"To start out the day we reviewed the student's homework from the previous session. He needed some work with vocab, so we focused on that. We also went over his essays. He seems to be improving on storytelling. We then focused on vocab, reading comprehension, essay writing, and changing fractions to decimals to percents. I assigned each of these for homework as well."
"We reviewed the new math concepts from our last session-- order of operations and working with negative numbers--then added on to this by learning to multiply with negative numbers. After practicing that, we moved on to some sentence completion and vocabulary."
"We spent the first half of our session working through some math problems. We discussed converting fractions to decimals to percents and reversing the process. The student was succeeding in the problems by the end of the session, but we will review next week to make sure she retained the lesson. We also worked a bit on some simple algebra problems. The second half of the session, we continued building vocabulary through Latin roots and worked through some of the practice synonym problems and fill in the blank. The student still tends to guess without reading the whole question some time, so that is another thing we will keep working on."
"More math - explained formula for volume of a cube, the concept or perimeter of a geometric figure, how to solve geometry problems algebraically, concept of "mean" and how the individual values relate to the mean; how to solve for a variable in an equation. Her performance was greatly improved on the problems, but she still needs plenty of work."
"Today we practiced the verbal reasoning section of the test. We did some work looking at a word and finding the closest synonym, and discussed strategies such as eliminating clearly wrong answers, and covering up the answers first and coming up with a synonym of your own, then looking for the closest match. We also touched on the concept of breaking up unknown vocabulary words to find familiar prefixes or roots. Next, we worked on some "sentence completion" questions and practiced the strategies of plugging in, looking for trigger words such as "because" as well as direction-changing words such as "unlike" and "rather." We spent the second half of our session talking about the formula for writing a 5 paragraph essay, brainstorming ideas, turning a prompt/question into a topic sentence, using transition words, and word variety. We also practiced writing mechanics such as indenting and capitalizing."
"The student covered vocabulary (analogies & fill in the blank), math (addition and subtraction including billions), and reading comprehension. The student must build his vocabulary and also learn to read some comprehension questions carefully, especially questions containing "except" or relating to author's meaning and tone. He quickly learns and understands new concepts."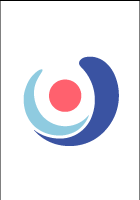 "Today we almost finished the practice test we began working on during our first session. The student did very well on the reading portion and she did well on the math too although there were some difficult questions that she didn't understand right away."
"We began with introductions and I got a sense of the progress the student had made so far. I then went through each section of the test, telling the student what to expect, and giving him some strategies with which to approach the problems. Finally, I asked him to do a practice test for homework."
"During this session the student and I spent the first hour working on math and the second hour working on vocabulary and synonyms. We explored some math games online that had to do with factors, divisibility rules and equal fractions. We also looked at some practice problems and math vocabulary. For the vocabulary the student made flashcards for some of the words that might be on the test."
"The student worked through the first 3 sections of the practice test. He had good focus and worked quickly through the verbal reasoning and first quantitative section. He mentioned he liked math best and seems to do well in that area, so I will review his score and only focus on a few areas he may need more practice. I also gave him a list of books that might help with vocabulary and reading comprehension as we review words he doesn't know. We will also work on vocabulary and word "arithmetic" (using word suffix or prefix to determine definition). Next session we will also work on writing session, vocabulary, and reading comprehension."
"This was our first meeting. The student had recently completed an assessment and did very well on it (his raw scores were available). His process of elimination skills are great, and he did a good job working through the drills I gave him. I plan to spend time going over both test prep and math that will appear on the test in order to get the student fully prepared."
Nearby Cities:
Detroit ISEE Tutoring
,
Akron ISEE Tutoring
,
Canton ISEE Tutoring
,
Youngstown ISEE Tutoring
,
Strongsville ISEE Tutoring
,
Kent ISEE Tutoring
,
Salem ISEE Tutoring
,
Struthers ISEE Tutoring
,
Aliquippa ISEE Tutoring
,
Campbell ISEE Tutoring
,
Hubbard ISEE Tutoring
,
Canfield ISEE Tutoring
,
Columbiana ISEE Tutoring
,
Monaca ISEE Tutoring
,
East Palestine ISEE Tutoring
Nearby Tutors:
Detroit ISEE Tutors
,
Akron ISEE Tutors
,
Canton ISEE Tutors
,
Youngstown ISEE Tutors
,
Strongsville ISEE Tutors
,
Kent ISEE Tutors
,
Salem ISEE Tutors
,
Struthers ISEE Tutors
,
Aliquippa ISEE Tutors
,
Campbell ISEE Tutors
,
Hubbard ISEE Tutors
,
Canfield ISEE Tutors
,
Columbiana ISEE Tutors
,
Monaca ISEE Tutors
,
East Palestine ISEE Tutors
Call us today to connect with a top
ISEE tutor in Cleveland, OH
(216) 673-3070