Call Now to Set Up Tutoring:
(216) 673-3070
Private In-Home and Online Accounting Tutoring in Cleveland, OH
Receive personally tailored Accounting lessons from exceptional tutors in a one-on-one setting. We help you connect with in-home and online tutoring that offers flexible scheduling and your choice of locations.
How can a Accounting tutor help you?
An understanding of accounting doesn't solely prepare you for a career in financial reports. It provides a valuable skillset that is critical to personal, as well as professional, life. With an understanding of accounting, you may readily generate personal projections for your own income and savings, as well as receive training to proceed into a variety of careers. Among the options available to graduates with a background in accounting are investment management, government accounting, management consulting, and financial consultation. Tutoring may be beneficial if you are preparing for an advanced accounting course in college, as well as if you need a bit of guidance to bolster your confidence in the subject. If you are seeking accounting tutors near Cleveland, Ohio, Varsity Tutors may help you connect with a tutor who may meet your needs.

Varsity Tutors is happy to try to help you find an independent accounting tutor in Cleveland. Your instructor is chosen based on their ability to meet your specific needs. With a personal tutor, you are able to work with someone who may teach to your learning style and keep you focused on the task at hand. Your tutoring sessions are streamlined for efficiency and effectiveness, allowing you to work at your natural learning rate without concern of falling behind. When you are matched with a tutor, he or she may begin developing a flexible learning plan that may be readily adjusted as necessary.

From early accounting concepts to the more complicated topics, your instructor is well-versed in them all. When you work with personalized instruction, you may ask all the questions you have as they arise, rather than sitting in silence and struggling to keep up with fellow classmates in a traditional learning environment. Tutoring may serve as an excellent supplementary option to go along with your course material. You may ask your instructor for assistance on homework, projects, and test preparation. In addition, you may request to meet regularly for ongoing support, just before testing dates for a refresher, and anything else.

You may arrange your tutoring sessions in any way that is convenient to you. If you'd prefer to meet your accounting tutor in Cleveland at your home or a college campus, he or she is free to do so. In addition, your tutor may meet you online for face-to-face sessions.

The educational directors at Varsity Tutors may help you find a skilled, independent tutor near Cleveland, Ohio, who may guide you on the path toward accounting understanding.
Recent Tutoring Session Reviews
"The student and I reviewed his completed homework assignment for Chapter 11, then prepared for the quiz. I am very pleased with his progress and comprehension. He really seems to understand the fundamentals of accounting."
"We went over chapters 12 and 13 of his managerial accounting course. We completed and discussed the four exercises he had to finish for the weekly assignment. We discussed ROI and financial ratios."
"We worked on problems involving figuring out Beginning Inventory, Goods Available for Sale, Purchases, Ending Inventory, Sales Revenue, Administrative Cost, Gross Profit, and Operating Income. Half of these terms were given and the other half need to be filled in and it was a review of the general income statement equation.

We also reviewed methods of inventory costing - First-in-First-out (FIFO), Last-in-First-out (LIFO), Weighted Average Unit Costing. He did well in this as well because he reviewed with other classmates and he drew upon his practical military experiences. He is the type of student who understands the concepts and just needs reinforcement and talking problems out with a tutor to properly apply accounting concepts."
"We worked on Long-Term Assets. I will continue to cover more on this topic on Wednesday and the Long-Term Liabilities."
"The student and I met at the library. We discussed Accounting for Inventory Methods under LIFO/FIFO/Average Cost. We also discussed some questions from his midterm. We also covered questions from Chapter 8 which were about accounting for bonds at a premium/discount.
The student has showed improvement in understanding the flow of accounting. He is starting to be able to converse about the topics including identifying the parts that he has difficulty comprehending. With more help and personal study time, the student should be able to master the material."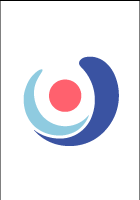 "Yesterday we worked on some problems from the book as the student prepares for her exam next Thursday. During our next session, we'll work on more book problems from Chapters 3 and 4. She believes the exam will focus heavily on Chapters 1-6."
"Went through upcoming paper and worked on table. Also, went through info on previous paper, reviewed calculations."
"The student and I went over the basics of a balance sheet. We looked at how different types of adjustments are made to the balance sheet and how each would be registered as a debit or credit on Assets, Liabilities, Shareholder's Equity, and Revenue. Much of the material on the balance sheet is cumulative, so learning the basics and having a strong grasp of how different adjustments affect the balance sheet are key."
"I helped the student by working out her problem set, went over the answers with her to make sure she understood, and then proofread the essay that she had to turn in. We went over Manufacturing Overhead and Activity Based Costing for the student's MBA-level Cost Accounting course. She is making excellent progress and seems to be understanding the material really well."
"The student has his first exam next Thursday. He is focused and determined to understand the material. He completed the majority of the practice exam questions. Once his professor posts the practice exam solutions on Blackboard, we will revisit the responses together on Wednesday. The biggest challenge was the problems that related to equivalent units in process costing. We will plan to focus on equivalent units as well during our next session. He is a strong Math student. He is able solve the exercises based on his knowledge of how numbers relate to one another. His best technique is knowing the formula. When he knows a formula, he understands how to manipulate it in order to find the requested answers."
"Assessment and focus on Excel software training to help with statistics and accounting courses. Focused on the following: - Basic Formulas - Basic Formatting - Graphing Data - Copying Formulas - Inserting row, columns, and sheets - Etc."
"The student and I reviewed concepts for her accounting exam tomorrow. We covered debits and credits, what things affect the accounting equation, how to solve for cost of goods sold, how to solve for inventory, etc. We mostly went over a sample midterm provided by her professor."
Nearby Cities:
Detroit Accounting Tutoring
,
Akron Accounting Tutoring
,
Canton Accounting Tutoring
,
Youngstown Accounting Tutoring
,
Strongsville Accounting Tutoring
,
Kent Accounting Tutoring
,
Salem Accounting Tutoring
,
Struthers Accounting Tutoring
,
Aliquippa Accounting Tutoring
,
Campbell Accounting Tutoring
,
Hubbard Accounting Tutoring
,
Canfield Accounting Tutoring
,
Columbiana Accounting Tutoring
,
Monaca Accounting Tutoring
,
East Palestine Accounting Tutoring
Nearby Tutors:
Detroit Accounting Tutors
,
Akron Accounting Tutors
,
Canton Accounting Tutors
,
Youngstown Accounting Tutors
,
Strongsville Accounting Tutors
,
Kent Accounting Tutors
,
Salem Accounting Tutors
,
Struthers Accounting Tutors
,
Aliquippa Accounting Tutors
,
Campbell Accounting Tutors
,
Hubbard Accounting Tutors
,
Canfield Accounting Tutors
,
Columbiana Accounting Tutors
,
Monaca Accounting Tutors
,
East Palestine Accounting Tutors
Call us today to connect with a top
Accounting tutor in Cleveland, OH
(216) 673-3070