We are open Saturday and Sunday!
Call Now to Set Up Tutoring:
(888) 888-0446
Private In-Home and Online CLEP Financial Accounting Tutoring
Receive personally tailored CLEP Financial Accounting lessons from exceptional tutors in a one-on-one setting. We help you connect with in-home and online tutoring that offers flexible scheduling and your choice of locations.
How can a CLEP Financial Accounting tutor help you?
Are you thinking of taking the CLEP Financial Accounting exam? Varsity Tutors is ready to help you connect with a tutor who can help pave the road to success. Private CLEP Financial Accounting tutors offer incredible one-on-one support that covers not only the material you need on a flexible schedule, but also tips and techniques to streamline the studying process. Colleges can award valuable course credit in accounting for a strong exam score, giving you a good way to speed up your learning experience and diversify your academic journey. Even for top students, preparing for the CLEP Financial Accounting exam can be an intimidating process. The test covers seventy-five questions over a ninety-minute span, and the variety and depth of conceptual knowledge you will need to demonstrate can easily surpass your experience with previous coursework. Even those with experience through internships and entry-level accounting positions may be surprised at the breadth of material addressed on the exam. Questions require you to demonstrate both topical mastery, as well as practical application and conceptual interpretation of advanced material.
The depth of the knowledge and skills required to perform well on the CLEP Financial Accounting exam can be overwhelming even to those who have mastered the material. With tested concepts ranging from accounting ethics to quantitative analyses and business practices, it can be a daunting task to adequately review for the exam. A qualified CLEP Financial Accounting tutor can help you identify the areas on which to focus your preparations, giving you the guidance and direction that can help you use your study time efficiently. CLEP Financial Accounting tutoring can cover any tested topics that concern you in order to help you have confidence in your knowledge base as you move forward. CLEP Financial Accounting tutoring is a strong and individualized tool that can help you reach your goal score.
Self-directed study can quickly lose focus, and classroom review can only provide a generalized approach in the hope of covering as much content as possible. A CLEP Financial Accounting tutor will keep you focused in your studies and make sure you stay on the right track. Even if you are confident in your knowledge of the material, a tutor can assist you in developing the test-taking skills that will eliminate costly errors and make sure you complete the exam within the allotted time period of ninety minutes. The one-on-one aspect of the tutoring allows for the tutor to identify your specific difficulties and create a personalized plan to help you solve whatever problems stand in the way of your success on this crucial exam. Varsity Tutors takes into account your personal preferences and issues when connecting you to your CLEP Financial Accounting tutor.
The Varsity Tutors live learning platform allows you to meet with a private tutor either in person or face-to-face online. This gives you the flexibility to meet with your tutor at the time and location of your choice, whether that's days, evenings, or weekends, and whether it's at school, a library, a cafe, or your own home.
If you are looking to focus your preparations on just those areas that could improve the most from review, Varsity Tutors can help you connect with a CLEP Financial Accounting tutor who could be exactly what you need. Tutors offer flexible, convenient scheduling options to prioritize your needs and goals. From the first time you open a book to the moment you sit down for your test, a customized approach to your review can help you best learn what you need to know to achieve college credit for your work in financial accounting. An impressive score on the exam is not only good for receiving college credit, but may improve your chances of being accepted to the graduate program or institution of your choice. Gain a comprehensive review of exam material and learn the best strategies to help you succeed on test day by enlisting the help of a tutor. Contact Varsity Tutors, and connect with a CLEP Financial Accounting tutor in your area today!
Recent Tutoring Session Reviews
"Reviewed the student's reading homework. He has difficulty determining the author's tone, so I tried to emphasize key words and phrasing that hinted at the author's attitude throughout the passage. Worked on another math section that was not conceptually difficult, but was challenging computationally. Reviewed fractions, decimals, percents, proportions, ratios, order of operations, and word problems."
"We worked on one section of reading comprehension and one section of math. The student is showing some real improvement in both areas. She has developed a good approach to the reading sections, though I think she can take a little more time trying to find substantiation for her answers. She is exceptional at narrowing the question (very quickly) down to the two possible answers, but sometimes goes too quickly in picking which of the final two is a better answer. She is also showing a lot more confidence in the math sections and is starting to really utilize the approaches on which we have worked. The student is a pleasure to work with, and I am eager to see how much more she can develop in our time together."
"The student and I worked through a science test this afternoon. One thing she will want to keep in mind as she continues with her prep is that it is absolutely essential she read the questions carefully. She noted that she occasionally missed a key word in a question so she will continue to practice careful reading. This is a skill that will come with practice and she is on her way."
"We focused briefly on an essay the student had written in the last session and which I graded at home. For the rest of the hour we did critical reading problems, trying to learn how to get a feel for the reading passages and what their main ideas were. During the next hour we worked on math problems dealing with ratios, permutations, and proportions."
"Reviewed reading comp practice test homework. Finished lessons on reading comp and started lessons on sentence completion. Created lesson plan from now through test date. Reviewed progress with the student and his mother."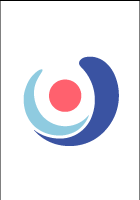 "Today we went over the practice test that the student worked on last week. He scored in the upper five hundreds. Some of the incorrect ones he was able to correct himself without me guiding him. We also went over more strategies on how to approach different type of problems."
"We began with an overview on the contents of the SSAT and ISEE tests (structure, length, scoring methods specific to each test). We then delved into the verbal and reading comprehension sections, first reviewing the contents of the test and then working through a series of diagnostic questions. Analogies and reading comprehension questions were managed easily, while the synonyms were a little more challenging due the limitations of vocabulary, so we began a list of new words to study."
"Today we went over geometry topics since the student expressed that this subject is challenging for her. We initially went over basic concepts such as different types of angles and the special triangles such as 45,45,90 and 30,60,90 triangles and completed sample problems so she could apply the concepts she learned to improve her skills.
We also started the writing sections by going over grammar issues such as active vs passive voice, parallelism in sentences and the use of commas. We also did practice problems and reviewed them after she completed them individually."
"The student only finished a portion of his assigned ACT Math, however, most of the test he completed was correct, putting him on pace for a very good score if he had finished. We went over the rest of the Math practice test as well as some Reading for the rest of the session."
"The student and I worked together on a reading practice test. He was allowed a second chance to try to answer the questions he missed and we did the same for a science passage. This week his assignment is to craft an essay without timing himself so that we can work in good essay structure and style."
"Today the student and I went through the full length test that he completed over the weekend. He improved a lot in math. We spent some time on prompts and thinking of ideas and ways to look at the prompts that would help him plan more quickly. We plan on working more with helping him brainstorm before he writes."
"The student and I worked through two math sections. She primarily needs practice so that the questions - format and wording - are familiar to her."
Call us today to connect with a top
CLEP Financial Accounting tutor
(888) 888-0446