Call Now to Set Up Tutoring:
(888) 888-0446
Private In-Home and Online CLEP College Composition Modular Tutoring
Receive personally tailored CLEP College Composition Modular lessons from exceptional tutors in a one-on-one setting. We help you connect with in-home and online tutoring that offers flexible scheduling and your choice of locations.
How can a CLEP College Composition Modular tutor help you?
Few talents are more important than the ability to express yourself in a clear and concise manner in the English language. As you prepare for college, the continued development of your rhetorical and compositional skills is a critical aspect of the foundational work that must be done to help ensure your future success in postsecondary education. Throughout all of your academic disciplines and pursuits, from lab reports to philosophy term papers, you will be required to express yourself in a coherent manner. Your CLEP College Composition Modular exam will help to provide a metric for your college admissions and guidance offices to evaluate the many hours you have spent developing your writing skills. Do not risk performing anything less than superlatively on this important exam.
Contact Varsity Tutors today and let us help you connect with a CLEP College Composition Modular tutor. The modular compositional exam allows your particular college to exercise more control over the testing and assessment process, helping them to focus directly on the skills that they are looking for in prospective students. Therefore, it is critical that you develop a focused set of compositional skills and are able to evaluate other author's works as well as communicate your own arguments in concise and convincing prose when you are faced with the CLEP exam.
What better method to prepare and hone such skills than to work with a personal tutor who can critique your writing and suggest means to ameliorate your weaknesses in style and expression? The secret to good writing is the devotion of adequate, focused time to careful, planned rewriting. However, the ability to identify weaknesses in your own compositions and essays is often not intuitive and must be learned. A personal tutor can help you become attuned to your own strengths and deficiencies in written expression, giving you the tools that you need to approach the editing process with insight. It is easy to overlook mistakes in your own writing. It is always a good idea to have someone look over your writing to make sure that you haven't made mistakes. A private tutor is extremely helpful in this regard because they can spend as much time with you as you need to work through any issues you might have with your writing.
Rarely can a teacher in a classroom devote adequate attention to each and every student's writing. The personal attention you receive during CLEP College Composition Modular tutoring can allow you to receive the detailed type of evaluation that directly addresses your writing in a thoughtful and constructive way. Your teacher may be able to tell you where your problem areas are, but they really don't have the time to help you work through them. A private tutor can walk you through every step of the writing process and make sure that you have mastered each section.
With such help, you can gain skills in writing, editing, and the general compositional evaluation that will be tested on your CLEP examination. Given the importance of writing for your future academic studies, you cannot afford to avoid developing your compositional skills to their maximum.
Varsity Tutors' live learning platform enables you to meet with your private tutor either in person or face-to-face online. This gives you the flexibility and freedom to choose a time and location that works best for you. So whether you prefer studying at home, at the local library, at a favorite restaurant or coffee shop, or outside in a park, your private tutor can meet you there.
Contact Varsity Tutors today and let us help you connect with the ideal CLEP College Composition Modular tutor for your writing needs.
Recent Tutoring Session Reviews
"Used the new book to practice a fresh set of synonyms and analogies. The student's vocabulary is continually improving because he has a good memory and recalls nearly all of the words we've studied earlier this summer. Once again, I tried to stop him from over-analyzing the components of words. Overall, everything is going well. He's comfortable working with me, he's retaining the concepts and strategies, and he's showing a positive attitude."
"During this session, we did one section of math and one section of writing. The student is incredibly bright and talented and is really eager to improve. Her math acumen is remarkable. There are not many (if any)problems that she fails to grasp, so it is nice to be able to teach some strategies to go along with her abilities. She is also very good at learning the strategic aspects of the verbal section. She has already improved immensely since we began, and I expect it to continue."
"We started by checking the math problems the student completed for homework, which she got all correct. Then we spent some time focusing on scrambled paragraphs. She is excellent at identifying the first sentence in the order, but sometimes has a bit of trouble after that. We practiced them for the rest of our session."
"Started by setting SAT score goals: around 90pts improvement in each of the three sections, and continued and ended by running through sentence completion and passage reading practice problems. Will likely start on writing and Math next session."
"Reviewed strategies for annotating reading comprehension passages and 5 question types in the reading comprehension section per the prep book. Practiced several passages and strategies for each question type. Assigned practice reading comp section in the prep guide as homework."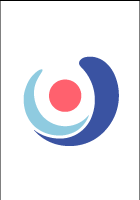 "Today the student and I went through the entire last "chapter" of math, which is trigonometry. She has never seen this before, so it is a place she can absolutely improve her score with. She is taking very well to the subject."
"Since it was the first meeting, initially oriented her with the test (format, sections, timing, strategies) and explained the difference between SAT and PSAT in terms of timing, number and length of sections, and material covered (PSAT does not include algebra II material or an essay in the writing section).
-we then spent the remainder of time going over the sentence completion portion of the critical reading sections- went over the different types of questions, different strategies to use such as underlining trigger words, identifying prefixes and roots, and utilizing the process of elimination.
-completed examples for each type of sentence completion question and thoroughly reviewed them after she did them individually.
-provided her with flash cards and challenging words list so she can build her vocabulary to better prepare her for this section of the test."
"In our session we did an overview of what to expect on the test and went through each section to get practice problems in. She did very well in the quantitative reasoning and math sections, but had a little trouble with the verbal. We went over ways to approach the fill-in-the-blank questions that focused less on vocabulary knowledge and more on context in the sentence, which seemed to help. She also excelled in the reading comprehension section, which was exciting as she indicated it was her weaker subject."
"We did mini-tests today by taking an ACT test one passage at a time for the appropriate 9-10 minutes allotted for each passage. We reviewed each one and discussed the idea of "right" answers versus "best" answers. He will need much practice in this area. He understands the grammar concepts when we discuss them specifically, but struggles with them when actually taking the tests. I believe that, to really improve his score, many of our sessions are going to have to be made of these mini exams with immediate discussion following the conclusion of each passage."
"We first went over some online math section practice that I had assigned for homework. She did very well on these quizzes, though struggled with the more complex problems. We then practiced grid in problems, once again using online quizzes. After that we went over an essay that she had written and I gave her my notes. She had a strong thesis, but the rest of her essay was difficult to follow. I then had her practice writing outline for essays. Finally we finished up with critical reading practice, both sentence completion and reading comprehension."
"Today the student and I reviewed the essay technique since the essay for homework gave him a little bit of trouble, time-wise. We decided that he would add more books to his "idea bank" and focus on knowing the characters so that he would be able to reference specific scenes in his body paragraphs. We also reviewed the math section. I noticed that he makes small mistakes that lead to the wrong answers so he needs to take his time and be more diligent about his work."
"Real headway is being made in reading! I think something has just clicked for the student. He is really grasping reading comprehension! As his test approaches, I know he will have the right tools to get upwards of the 75th percentile. Concerning math, we went over flashcards and did some problems. As always, he did a great job, but there are a few things we can brush up on moving forward. Still, his issues are very fixable and no doubt he will do excellent."
Call us today to connect with a top
CLEP College Composition Modular tutor
(888) 888-0446