We are open Saturday and Sunday!
Call Now to Set Up Tutoring:
(888) 888-0446
Private In-Home and Online CLEP College Algebra Tutoring
Receive personally tailored CLEP College Algebra lessons from exceptional tutors in a one-on-one setting. We help you connect with in-home and online tutoring that offers flexible scheduling and your choice of locations.
How can a CLEP College Algebra tutor help you?
No matter what your planned college major, you are almost guaranteed to be required to take a general education course in mathematics. While many students in the sciences can include this in their studies by means of calculus, non-science majors often can fulfill such requirements by taking a general college algebra course. The CLEP College Algebra exam provides a means of assessing your mathematics skills to see how well they match the rigors of such a course. Whether you are in the midst of your course or are explicitly preparing for exam day, the direct attention of a personal tutor can help you focus your studies, providing the assistance you need to achieve success in this important course.
Contact Varsity Tutors today and let us help you connect with a one-on-one CLEP College Algebra tutor. Although college algebra is not a major-level subject, it is not at all a matter for the minor leagues of academic studies. This course represents a summary of many of the concepts that you have learned in high school mathematics, marshalling all of your background in algebra. From the general operations of factoring and solving linear and quadratic equations to more difficult topics like function representations, alterations, and the properties of number systems, college algebra requires a thorough knowledge of the abstract representation that characterizes algebraic erudition. Many of the building blocks of these topics have been presented to you through the years of middle school and high school math. It is now time to take a synthetic view of them to expand them as a complete ensemble.
Allow an experienced mathematics instructor to help you pull together these many threads of past knowledge into a single, mature whole that will be tested on the CLEP College Algebra exam. With an exam that requires an intimate knowledge of your personal mathematical background knowledge, why would you risk preparing in an impersonal manner? Personalized CLEP College Algebra tutoring is the best option for preparing for an exam such as this. A dedicated tutor can provide you with a careful evaluation of your strengths and weaknesses, crafting a plan for your studies, thus helping you to move toward CLEP success by focusing on just those areas most needing your attention.
It can be very difficult for you to figure out the best way to study on your own. You may have heard of several different strategies, but you may be unsure of which strategy will work best for you. If you are using the wrong study strategy, you may be wasting valuable time. A private tutor can assess your strengths and weaknesses and determine which study method or methods will help you achieve your best results. So whether your need to use notecards, draw diagrams, create mental associations, speak out loud, or teach the material to your tutor, your tutor can help you devise a study plan that will allow you to excel on the CLEP College Algebra exam. By providing you with immediate feedback and guidance as you progress through your preparation, your tutor can help you undertake the incremental learning that may best assist you in retaining the knowledge that you are gaining today. Such retention can help you succeed in your college-level algebra studies, making this aspect of your core curriculum an easy experience that does not detract from your primary focus.
Tutors offers both convenience and flexibility. You can meet with your tutor in-person at a location convenient to you, or use our live learning platform to meet your private tutor face-to-face online. This enables you to meet them at a time and place that works best for your schedule. Contact Varsity Tutors today, and let us help you connect with a CLEP College Algebra tutor.
Recent Tutoring Session Reviews
"Continued the routine with another practice test from the book. the student is showing improvement with her vocabulary in the reading section and continues to perform at a high level for the writing section. Math is still her biggest challenge, but the shortcuts I'm teaching her should save her precious time on the exam. I also think she is gaining confidence on the math section, which is probably her greatest obstacle because she is reluctant to guess if she has any doubts."
"We started by going over reading comprehension-- the passages I assigned for homework, and then the rest left in the practice test. Then we moved on to analogies. The student is definitely showing more comfort with both sections. I assigned a few more analogies and synonyms to work on at home."
"We worked on sentence completion strategies (looking for opposite, identifying language), as well as did practice sections. We also worked on vocabulary building activities and reading comprehension review (how to approach passages, look at questions beforehand). Went over the essay and pre-writing strategies. The student completed one practice essay. We discussed how to be more specific and how to include more details. We wrapped up with a few math problems."
"Today was my first meeting with the student. We went over a diagnostic test to see where she had trouble. She did very well in the math portion of the exam. We need to work on verbal strategies and some test anxiety issues."
"Today we began to take an in depth look at the concepts from the book. We went through all the concepts in chapters 1 and 2 (basic math and kinematics). We talked through the concepts to make sure the student understood the physics and worked out each example problem to make sure he was comfortable applying the concepts."
"The student completed a full length ACT practice test over the weekend so we spent some of the sessions scoring the test. I appreciate the student's willingness to complete his at-home assignments. His weaknesses are still in the reading and science sections, so extra practice with those will be necessary. We worked through the English section and went over the ones he missed. The student will need some extra geometry practice for the math section."
"The students continued with Algebra. Student 1 is progressing and is ready to go to more complicated equations. Student 2 still must grasp concepts of variable manipulation. Both boys also worked on vocabulary (synonyms) and are making progress building their vocabularies."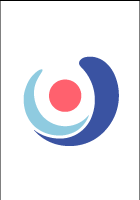 "Basic grammar assessment was done, along with some follow up including basic mechanics usage and practice. Practice testing for English will begin next session along with subject/verb and subject/pronoun agreement"
"We continued to work with timing strategies for readings in the verbal section and essay as well as from what perspective the multiple choice questions for the writing section should be read and proper comma placement in these questions."
"I worked with the student on math topics again, using some problems on paper and the website. He showed good determination, and noticeable improvement in a variety of areas- especially calculations with equations in Y=mX+B format, and graphs of these equations."
"The student and I went over the purpose a thesis statement and how to create one. We discussed how to formulate a conclusion and how to make use of all the available space in the writing portion of her test. We covered basic grammar and mechanic and went over some of the idea she had discussed with her primary tutor."
"We continued focusing mainly on reading. I am trying to have him understand reading test concepts more so than just answering questions. I think this will be more appropriate. Overall, he continues to improve. We also finished working on geometry concepts, and I think he's doing great. Some more practice would never hurt, however. We have a one month or so till the test, so I think he will be in great shape!"
Call us today to connect with a top
CLEP College Algebra tutor
(888) 888-0446