We are open Saturday and Sunday!
Call Now to Set Up Tutoring:
(888) 888-0446
Private In-Home and Online CLEP Calculus Tutoring
Receive personally tailored CLEP Calculus lessons from exceptional tutors in a one-on-one setting. We help you connect with in-home and online tutoring that offers flexible scheduling and your choice of locations.
How can a CLEP Calculus tutor help you?
The CLEP program enables you to earn college credit for introductory courses, allowing you to proceed to more difficult undergraduate coursework based on the knowledge you have accumulated in high school. Calculus courses form the basis for many of your college-level mathematics studies, and as such they are quite intense. Because of the exam complexity and difficulty, preparing to demonstrate your mastery of calculus concepts on the CLEP Calculus exam can be a grueling affair. Whether you are in the midst of the term or are quickly approaching test day, a personal tutor can help you prepare for the rigors of the CLEP Calculus exam that you will soon face. Contact Varsity Tutors and let us help you connect with the perfect personal CLEP Calculus tutor to help you achieve success on test day!
Your score on the CLEP Calculus exam can be critical when it comes to admittance to undergraduate programs, and scoring well can give you a competitive edge in the admissions process, even if you happen to be interested in another field of study. If you want to increase the likelihood of acceptance to the program or institution of your choice, then working with a CLEP Calculus tutor is the right option for you. Varsity Tutors will connect you with the tutor that is best for you, based on your personal preferences and location. The private, face-to-face instruction will help you to develop a rapport with your tutor that will help him or her to understand and identify your specific struggles and what methods are best to put you on the track to success. Even if you have a firm grasp of the material, a CLEP Calculus tutor can help you master the test-taking skills necessary to perform well on the exam.
In many ways, your calculus class marks the pinnacle of your high school mathematics achievement. In addition to the rigors of limits, differentiation, and integration, this course presupposes all of the algebra, trigonometry, and geometry that you have studied up until this point. Therefore, the final examination that you must take will require you to marshal all of the concepts you've covered in your past mathematical education in order to succeed. While it is critically important to make sure that you have mastered the concepts and techniques specifically applicable to calculus instruction, you must also be certain that you do not spoil your success by neglecting to study mathematical topics that you are assumed to have learned before studying calculus. A personal tutor can help you identify your specific problem areas and directly address them, helping to establish a sure foundation for success and providing an excellent guard against accidental, avoidable errors.
In addition to such remedial work, personal CLEP Calculus tutoring can help you develop a rigorous study program to consolidate the calculus concepts of differentiation and integration that you have been learning through the course of your studies. Whether you have upcoming tests about which you are worried or would like to thoroughly review these topics in preparation for your eventual CLEP Calculus exam, your tutor can help you probe the boundaries of your calculus abilities, testing for any weaknesses and teaching you the exact topics needed to help ensure that you have grasped these difficult concepts. Given that you have put so much time into your mathematics education, you really do not want to do anything less than your best on the day of your CLEP examination.
The Varsity Tutors live learning platform allows you to meet with a private tutor either in person or face-to-face online. This gives you the flexibility to meet with your tutor at the time and location of your choice. Let a private tutor help you prepare to put your many hours of homework and studying to good use. Contact Varsity Tutors today and let us help you connect with a CLEP Calculus tutor in your area!
Recent Tutoring Session Reviews
"This session was the same as yesterday, we just switched expository for persuasive. We spent some time reviewing his plan from Friday. I wanted to make sure he knew all that he was going to say so that he could concentrate more on organization. He came up with good ideas. I had him re-read what he wrote and asked him to identify any issues. I prompted him to think deeper about his answer to the prompt and to write a better thesis statement. We ended the session after making notes for him to use in the revision process."
"He is taking the test so that he can apply for boarding school for the 9th grade. During this session, we discussed the importance of vocabulary and root words and reviewed all arithmetic that will be on the exam. He was left with quite a bit of arithmetic homework to do, which should not be troublesome for him."
"Reviewed the student's reading homework, in which he answered 23 out of 30 questions correctly. Everything is trending up. He continued his success on the vocabulary in synonyms and analogy questions we worked on together."
"Today we read to lengthy short stories and the student answered several questions on analysis and evaluation. After that I indicated to her that I sent her several practice packets since this was our last session."
"Worked through math practice problems (multiple. choice) to identify the areas the student struggled most with. She seemed comfortable with most of the problems but had a little trouble with ones that required multiple steps. Gave her some tips to improve her speed and confidence in her answer. This will be a big focus for the future."
"The student has begun showing improvement on his ACT English already, if his homework is anything to judge by. We continued practicing English to further reinforce different grammar rules and writing strategies that may come up on the student's next test."
"The student and I reviewed some questions from the SAT, because we finished the practice tests, and the two tests are similar in content. The student still needs to improve his mastery of fractions, decimals, and percentages, and how to convert from one to the other. He also needs to memorize the benchmark values and calculations. For example, he needs to get to a point where he can recognize that 50% of 20 is 10. At this point, he has to convert 50% to a decimal and then multiply by 20. Ideally, he needs to get to the point where he immediately recognizes that 50% is the same as 1/2, and that 1/2 of something is the same is dividing it by 2. This will save him lots of time on the test."
"7th Grade Math Packet Review. Reading Comprehension Practice Test Section Review. Reading Comprehension strategies discussed (read questions first, underline important information, read before and after specific lines, eliminate options). Math Section Practice test done."
"We went over a second sample passage of reading and answered the questions - she does much better with prose non-fiction than the natural science passage we tried last week. After that, we went through some pre-algebra practice, but I'm still not sure of her math level."
"We worked through the end of section problems for 4 chapters today, covering vectors, kinematics, forces, and work/energy. One of the biggest challenges for this test will be doing the computational problems without a calculator, so we tried to work without one as much as possible. One of our goals is to work up to a point where the student doesn't need to rely on the calculator at all! We will also need to work on test taking strategy, as there were a few problems that used tricky wording (in the typical SAT way) that tripped us up. Overall it was a good session, and we will continue to work on not only the physics concepts but also the skills needed to take this test such as equation memorizing, mental math without calculator, and careful reading of each problem."
"The student worked on solving algebraic expressions and continued building his vocabulary. He also answered general questions on an essay about Vikings. The student learned how to interpret the piece when answering questions containing 2 or more plausible answers."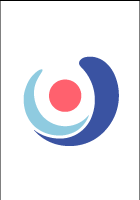 "The student's confidence continues to grow in all areas. Confidence is often just as important as knowing facts. He needs to believe he will do well. His reading is improving and he builds off of previous mistakes; a very good sign! I look forward to seeing more progress. Math continues to be a sense of strength for him."
Call us today to connect with a top
CLEP Calculus tutor
(888) 888-0446