We are open Saturday and Sunday!
Call Now to Set Up Tutoring:
(888) 888-0446
Private In-Home and Online CLEP Biology Tutoring
Receive personally tailored CLEP Biology lessons from exceptional tutors in a one-on-one setting. We help you connect with in-home and online tutoring that offers flexible scheduling and your choice of locations.
How can a CLEP Biology tutor help you?
Does the thought of college credit for a biology class appeal to you? Maybe you find yourself ready to head off to college, or returning to classes after a long hiatus. Are you a current college student, looking to get credit for a biology class covering content you already know? No matter your situation, the College Level Examination Program (CLEP) exam in Biology can help you receive credit and avoid having to take an extra life science course. Instead of studying biology, you can use your extra time to develop your academic resume in other ways, or to get a head start on upper-level courses. You can impress potential employers or graduate schools in different ways while avoiding the repetition of class material that you already know. However, first you must take and pass the CLEP Biology exam itself! A CLEP Biology tutor can come to the rescue if you are struggling with any topic, or guide you along if you need basic reassurance.
Mastering the content of a class and being able to excel on an examination are very different endeavors. Ask any student, and you will probably hear that taking an exam is just as much a skill as is learning the material. A student with a superb understanding of fundamental ideas can fall victim to poor test-taking skills, just as a weaker student can often perform far better than expected by developing those same skills. Instead of taking a chance with your test-taking abilities, consider augmenting them with personal CLEP Biology tutoring.
Varsity Tutors can help you connect with a tutor who can provide you with a one-on-one course of instruction focusing on the areas in which you feel least prepared for the exam. Instead of using generic review books or internet resources that are geared toward mass audiences, you can study smarter with the help of a CLEP Biology tutor. You may be shocked at how quickly you can make incredible progress. CLEP Biology tutors have not only posted excellent CLEP Biology scores, but have also been carefully vetted by our seasoned educators to ensure that they have an equally impressive ability to communicate complicated ideas. Varsity Tutors offers an easy way to connect with them.
Not only is it easier than ever before to get connected with a tutor, but their flexibility is most accommodating as well. If you have a full set of classes, plus work and other outside activities, your instructor can meet at the most convenient time for you. Set up sessions between or after classes or work, or even on the weekend. If you are more comfortable meeting in school or at a local library, that is fine, too. You can request a lesson in your very own home, or have a face-to-face online session using our live learning platform. Regardless, your tutor will customize each lesson based on their assessment of your strengths and weaknesses. Various tools and assignments are used to track your progress along the way. Proven methodologies are at your tutor's disposal, not to mention the benefits of having a personal instructor dedicated to your performance alone. That's sure to shore up any gaps in your biology knowledge!
Instead of starting from zero, working with a personal tutor can offer you the chance to maximize the return on your study time investment by learning directly from their knowledge and experiences. You can use your tutor's well-developed knowledge and test-taking strategies to understand difficult concepts. Don't waste another moment of your time with any other resource. Contact Varsity Tutors' educational directors and let us help you connect with a CLEP Biology tutor.
Recent Tutoring Session Reviews
"We started the session by reviewing the grammar chapters the student had read over the weekend. He understood them very well, so we moved on.

We discussed persuasive writing first. We looked at the rubric for persuasive writing; I wanted him to know exactly what was expected of him. We then reviewed the plan he created on Friday and he got to writing. His body paragraphs were full of good ideas that showed thoughtfulness. We discussed how to better organize the paragraphs and he revised them to be very, very good."
"The student and I went over the reading and writing questions that she missed in her last practice exam. We also discussed how she could make her essay stronger (part of her homework is to rewrite the essay to incorporate the changes we discussed). She and I also went over the "Real Exponents and Exponential Functions" chapter in an Algebra 2 textbook and worked the corresponding practice problems. We finished up by completing the "Triangles" section and part of the "Circles, Quadrilaterals, Boxes, and Cans" section in the SAT prep math workbook. She will complete Practice Test 2 in the other prep book before our next session."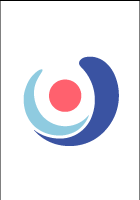 "The students continued to study for the ISEE exam. They worked on vocabulary and analogies, and math. Both students will need to extend their knowledge beyond pre-algebra to be successful on the middle level ISEE exam."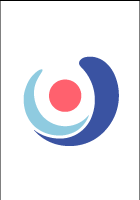 "We began working with a packet I have been developing for the student with detailed strategies and mechanics for solving multiple types of problems that he will see on the test. He has struggled with multi variable algebraic equations in the past, but, when using the packet as a guide and following the notes, he was able to solve the problem."
"The student and I got started right away by reviewing his ACT score report and explaining what it all meant in terms of college applications and in terms of where we will need to focus. We then dove into general test prep and ACT English review, covering the types of questions on the English test and strategies for addressing them. I left him with some homework to do before our next meeting."
"During this session, I checked his homework for the last session (arithmetic) on which he did quite well. While I checked that, he completed a practice test on arithmetic. On this test, he had some problem with probability and more difficult upper-level topics, such as strange symbology. We worked through those, and I will send him further Probability problems."
"Another ACT practice test, untimed and open note. Went over every incorrect answer. Scored a 23 the first time through, a 29 when given a chance to recheck answers. Will begin work on reading comprehension questions."
"The student and I reviewed her practice ACT essay. We revised two paragraphs, expanding her argument and incorporating relevant examples. We will continue revisions next week. I want to focus first on really improving and tightening the brainstorming process so that her argument is clear and well structured. Then we can begin to add in grammar and vocab to our lessons."
"Did 2 Math practice sections. It is clear that the student knows the Math concepts. We will work on completing the Math sections (in addition to working on the Verbal and Reading sections)"
"The student and I focused on math and identified two problems she has. One is that she doesn't always carefully read a problem and so while her math is correct, she's not answering what the question is asking. In her mind, solving for x is the objective and once she has done that, she's solved the problem; but the SAT often asks for x+2 or something that's meant to throw you off. The other is that when she sees something that looks complicated or that she doesn't immediately know how to do, she doesn't attempt it. A couple of problem stymied her but when I encouraged her to think through what her first step would be, she was able to talk it out."
"We continued with reviewing material from her flash cards covering all the cellular concepts as well as enzymes and chemical transformations. We decided to have her finish the rest of the content and go ahead and start taking practice exams so we can go over them when we next meet on Thursday."
"The student had a great day. I can see real improvement in his reading. He got his map test score back and we went over that. His math is great! I will continue to cover the fundamentals of reading test prep."
Call us today to connect with a top
CLEP Biology tutor
(888) 888-0446