We are open Saturday and Sunday!
Call Now to Set Up Tutoring:
(888) 888-0446
Private In-Home and Online CLEP Analyzing and Interpreting Literature Tutoring
Receive personally tailored CLEP Analyzing and Interpreting Literature lessons from exceptional tutors in a one-on-one setting. We help you connect with in-home and online tutoring that offers flexible scheduling and your choice of locations.
How can CLEP Analyzing and Interpreting Literature tutoring help you?
If you are confident in your knowledge of literature and your ability to analyze texts in detail and with sophistication, taking the College Level Examination Program (CLEP) Exam in Analyzing and Interpreting Literature as a college-bound high school senior could help you earn college credit for an introductory literature course. The exam, however, spans an overwhelming amount of material, covering American, British, and translated works of prose, poetry, and drama from the classical period through the modern day. Students are expected to analyze the nuances of presented excerpts with subtlety and finesse, draw a wide variety of conclusions based on these details, and make use of the vocabulary specific to literary analysis.
As a result of its expansiveness, even students who have strong analytical skills and have succeeded in their previous English studies often need extensive preparation in order to confidently utilize their abilities on test day. Figuring out where to begin reviewing for such an exam can be extremely overwhelming, and impersonal study aids and general class-based review can do nothing to help a student address this material in a way that makes sense based on his or her previous instruction, strengths and weaknesses, and specific concerns. In lieu of these one-size-fits-all options, Varsity Tutors can help connect you with custom-tailored instruction in the form of personalized CLEP Analyzing and Interpreting Literature tutoring programs that we can connect students to nationwide.
Each student will approach the CLEP Exam in Analyzing and Interpreting Literature with a unique literary background, and will feel more comfortable in working with certain types of texts than with others. CLEP Analyzing and Interpreting Literature tutoring takes your specific strengths and concerns into account to focus your review on just the aspects of literary analysis and the types of texts that cause you the most trouble. Whether you find yourself flummoxed by eighteenth-century British poetry, or have trouble analyzing modern American novels, you and your tutor can collaborate to come up with a learning plan that aims to bolster your weakest skills. This individualized approach gives you the flexibility to spend as much time as you need on areas you are still struggling with, while not wasting time on subject areas that you have already completely mastered.
This directed approach can familiarize you with the specific conventions of literary works with which you have the most difficulty. Since CLEP Analyzing and Interpreting Literature tutoring is one-on-one, you can have your instructor%u2019s full attention throughout every session and receive instant, detailed feedback on the way you approach each passage presented to you. Being able to sort through the densest works with the help of a skilled instructor can help you improve your skill set at a rapidity that may surprise you.
Do not put off studying for this important exam or rely on impersonal resources during your review. Instead, work with a superb tutor and focus on mastering the skills that you most need to learn before test day. Contact the Varsity Tutors educational directors to learn more about the specific CLEP Analyzing and Interpreting Literature tutoring options available near you, or to connect with a personal instructor who can best help you excel.
The Varsity Tutors live learning platform enables you to meet with your private tutor either in person or face-to-face online. This gives you the opportunity to meet with your tutor in a time and location that best fits into your schedule. This also provides you with maximum convenience and comfortability. Being comfortable and relaxed will help you get the most out of your tutoring experience, so it is important for you to pick an environment that is conducive to studying.
Recent Tutoring Session Reviews
"We reviewed the student's most effective strategies in depth and reviewed the importance of using those strategies. He worked through a passage and answered questions about it. We talked about the fact that he will have tests on "off" days, but he has to try to work through such situations and remember to use his strategies so that he can still achieve a high score."
"On Monday, I left the student with a practice section (25 minutes and 20 questions) and said we would go over it first thing today. After solving the questions he missed and teaching him a few tricks on his calculator to solve algebra equations and cube roots, we divided a math section into four small sections. I gave him about six minutes to do five questions, and then we checked them. After doing one section, we extrapolated his score and determined he would have gotten a 570 on the math section. That was an improvement from the last time we did this exercise. I left two practice tests with him, and we will start our next session by going over the topics he missed on these practice tests."
"Today we started studying for the math exam. We went through Chapter 2 of the study book, which included shifting of graphs, conic sections, and polar coordinates. He has done most of it before but not for a long time, and he responded well to it. I assigned homework from that chapter, and a section from the beginning of the book that he should know."
"We discussed the requirements for the programs the student is applying to, then we talked about the major categories of questions in reading comprehension. At the end of the session, we worked through a sample passage. The student is willing to learn and prefers to figure things out on her own."
"The student and I finished working through the exponents, roots, and equations section in the SAT prep math workbook. Although she had some difficulty with the most difficult questions, she has a good grasp of the fundamentals. We also went over rational exponents from an Algebra 2 textbook. She struggled a little with this topic, so her homework is to redo some of these problems and compare her answers to the process that we have written down. We finished up by going through the lines, angles, and coordinates section of the SAT prep math workbook and beginning the triangles section of the workbook."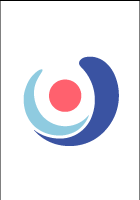 "The student and I focused on math. We reviewed a previous test. We focused primarily on test-taking strategies. One powerful strategy that has helped is substituting numbers in for variables. Also, we talked about how to identify answers that are obviously incorrect and eliminating those from consideration."
"The student and I continued working on the English portion of the ACT. She has become very comfortable with the strategy I outlined to her in our first session. About 80% of the time she is able to eliminate two wrong answer choices. We talked about how when she gets down to two answer choices it is critical that she goes back to the initial step: what concept is the particular question attempting to test her on. Having that as a backdrop will significantly increase her chances of selecting the correct answer. She and I will dedicate one more session to English and will move onto the science portion. Keep up the hard work!"
"The student is showing improvement in the math section. He now sets up division problems correctly, knows how to handle problems with fractions and percents, and in general shows greater confidence. His accuracy has improved and he is able to complete more questions within the time limit. In the reading section, he is going back and forth between the questions and the passage, which is a great time-saving strategy. I can also tell that he is studying vocabulary at home because he is improving on the synonym questions."
"In this session we went over another of the student's essays and discussed ways to differentiate the register of language used in speaking from that used in writing. We also discussed the improved organization and flow of the essay, as well as strategies to make the writing style more engaging and interesting for the reader while maintaining an academic register of word choice and rhetorical devices. A great session."
"The student had a great day today! Something clicked because he was getting much more of the reading questions today. I think he is finally getting in a groove and has a the process down for this kind of work. I look forward to continuing to see his improvement. As always his math work is excellent. We simply work on advanced concepts to continue his development."
"The student and I went over several past English II Assessment Tests, and then went over the best strategy for him to use."
"The student went through a practice reading section, and we reviewed the questions that she missed. We discussed how she often chose answers that were related to the passage, but not the most direct answer. We then switched to math. She did well in the math section. To continue practicing, she will do sections 4 and 5 of test 2 before our next session."
Call us today to connect with a top
CLEP Analyzing and Interpreting Literature tutor
(888) 888-0446