Call Now to Set Up Tutoring:
(310) 617-6847
Private In-Home and Online Biology Tutoring in Claremont, CA
Receive personally tailored Biology lessons from exceptional tutors in a one-on-one setting. We help you connect with in-home and online tutoring that offers flexible scheduling and your choice of locations.
Recent Tutoring Session Reviews
"First session - discussed strategy and schedule going forward and began to cover material. Summary of areas covered: Eukaryotes vs. Prokaryotes Cell size Cell structure Membrane Membrane proteins Nucleus Nucleolus Mitochondria Ribosomes The student understood all the topics readily and quickly grasped the connections between them. We discussed study methods (most specifically flashcards) and I emphasized the importance of the connections and interactions of cell components as a way to remember them. He was happy with the idea of flashcards and we settled on them to reinforce what he was taught today. In summary, a solid first session, and a good direction for the progress we hope to see."
"During this session we reviewed some previous topics in order to prepare the student for her upcoming test next week. We covered the different aspects of cellular respiration, including glycolysis, the Krebs cycle, the electron transport chain, and oxidative phosphorylation. We also went over the light and dark reactions of photosynthesis. We talked about the differences between the two processes and some of the similarities between mitochondria and chloroplasts."
"We covered a frame and truss problem and how to initially approach it. We discussed how to look for moments to solve for exterior reaction forces and then working inwards to solve the other forces. I then gave suggestions of how to solve a hydrostatic pressure problem."
"We covered Newton's laws as applied to tethered mass-pulley systems. We went over the application of equilibrium and calculating acceleration via Newton's second law. This semester, he is taking AP physics, so the problems are more involved and more complex. The need was to help him set up the equations of motion accurately. He understood well once it was laid out."
"We covered Newton's laws, basic vector equations in two and three dimensions, and solved simple force problems. We also discussed various types of forces. The student seems very competent at the underlying math, but needs to be taught physics from the ground up. As her mother said, she has never taken the subject before, and therefore needs to be taught it all. So that is what we'll do."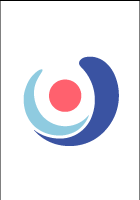 "We covered nomenclature for ionic and molecular compounds. She struggled most with identifying the differences between salts, molecules, acids and bases and applying the naming rules for each. She has a positive attitude about the material. We did several practice problems together. She has additional homework to practice with naming compounds and I will be emailing her additional problems. Out of the 30 (or so) questions we did together, I'd say she only got 3 or 4 wrong, and it was mostly simple mistakes. I think she's starting to see the difference between the different categories of compounds and how to name them. Now she just needs to memorizes her polyatomic ions."
Nearby Cities:
Malibu Biology Tutoring
,
Pacific Palisades Biology Tutoring
,
Oxnard Biology Tutoring
,
Woodland Hills Biology Tutoring
,
Santa Clarita Biology Tutoring
,
Thousand Oaks Biology Tutoring
,
Simi Valley Biology Tutoring
,
Ventura Biology Tutoring
,
Camarillo Biology Tutoring
,
Moorpark Biology Tutoring
,
Santa Paula Biology Tutoring
,
Agoura Hills Biology Tutoring
,
Calabasas Biology Tutoring
,
Port Hueneme Biology Tutoring
,
Fillmore Biology Tutoring
Nearby Tutors:
Malibu Biology Tutors
,
Pacific Palisades Biology Tutors
,
Oxnard Biology Tutors
,
Woodland Hills Biology Tutors
,
Santa Clarita Biology Tutors
,
Thousand Oaks Biology Tutors
,
Simi Valley Biology Tutors
,
Ventura Biology Tutors
,
Camarillo Biology Tutors
,
Moorpark Biology Tutors
,
Santa Paula Biology Tutors
,
Agoura Hills Biology Tutors
,
Calabasas Biology Tutors
,
Port Hueneme Biology Tutors
,
Fillmore Biology Tutors
Call us today to connect with a top
Biology tutor in Claremont, CA
(310) 617-6847