Civil Procedure Tutoring Near Me
Private In-Home and Online Civil Procedure Tutoring Near You
Receive personally tailored Civil Procedure lessons from exceptional tutors in a one-on-one setting. We help you connect with in-home and online tutoring that offers flexible scheduling and your choice of locations. Varsity Tutors helps thousands of people asking, "How do I connect with the best Civil Procedure tutors near me?"
100% Tutor Satisfaction Guarantee
At Varsity Tutors, we're committed to connecting you to top tutors capable of delivering an outstanding experience. That's why we provide a 100% tutor satisfaction guarantee.
Looking for "Civil Procedure tutors near me"? Varsity Tutors can help.
Civil procedure is a practical and logical part of law school curriculum. It's the course that teaches new law students how courts run and the rules and procedures that must be followed. Civil procedure teaches about who can sue, when they can sue, and what deadlines must be followed. It can be a dense and difficult course to master, but private instruction can clarify your studies immensely. Civil procedure tutoring can assist students who are struggling to understand how complaints and answers work. For example, a defendant who is served has twenty days to file an answer, but a defendant who waives service gets more time. What does waiver of service entail? For that matter, what makes a proper complaint? It is in civil procedure coursework where most students learn that a complaint states who the parties to the lawsuit are, why the venue is proper, what events led up to the suit, and what the plaintiff is asking for the court to do.
Civil procedure tutoring can help students understand the differences between various discovery tools, such as subpoenas, requests for production, oral and written depositions, and interrogatories. Each of these options can serve a different purpose and may be used differently in a case. Think of law classes as practice time. Each of these options also has different rules - for example, the limits on the number of questions, or the time to respond - and it can be difficult for a student to remember them all. Nobody wants to be presenting in court and be unsure as to how to proceed. Law school is intensive and provides the experience needed to enable a student to think on their feet before they ever set foot in a courtroom. There are lots of facts to know, but it's also about developing the mental acuity required of an effective lawyer.
4.9/5.0 Satisfaction Rating*
Recent Tutoring Session Reviews
"Today we worked on trigonometry and solving for angle and side lengths with tangents, sine and cosine. The student has a good understanding on how to use the equations especially after we went over the inverse of them. She should do well on her test on Thursday."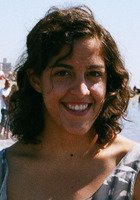 "I worked with the students on sample OLSAT questions.  Both students did well.  Even when they missed an answer, they were able to explain the correct answer after prompting.  I also worked on literary response/connections using a picture book and the O.W.L.S. connection strategy."
"I went over the student's math homework with her. We worked on fractions and mixed numbers, reviewing what she had learned in class, and applying it to her work. She worked very well and was very engaged, and seemed to be more comfortable with the material the more we practiced. With the second student I reviewed algebra inequalities for her test tomorrow. We went over what inequalities are, how to graph them on a number line, and how to solve them using addition, subtraction, multiplication and division. We also did several practice word problems and talked about some strategies for her test, especially taking her time and showing her work. She was also very engaged and worked hard the entire time. Overall, both girls were great students and the session went very well."