Call Now to Set Up Tutoring:
(888) 888-0446
Private In-Home and Online Civics Tutoring
Receive personally tailored Civics lessons from exceptional tutors in a one-on-one setting. We help you connect with in-home and online tutoring that offers flexible scheduling and your choice of locations.
How can a Civics tutor help you?
The details of the United States' constitutional history, formation, development, and current form are necessary aspects one must consider in order to be a thoughtful member of society. While much of the American social sciences might seem to be part of the cultural air that we breathe, the long and complex history of our political landscape requires a great deal of study. The wealth of information inherent in such study can often be elucidated by the guiding hand of a personal tutor. With a personal tutor, you don't have to wonder if you are getting it right. They will let you know! With flexible and individual attention, you can achieve your educational goals.
Contact Varsity Tutors today to get connected with the civics tutor who can help lead you to success in your particular course. You can work alongside the educational directors at Varsity Tutors to create a student profile that details your specific needs. This is one of the many ways that Varsity Tutors helps you connect with civics tutoring around the world. You can post your availability, location, syllabus, proficiency levels, and more. This allows potential tutors to determine if they can provide the assistance that you need.
Social science and humanities tutors are available to help civics students at all levels of education. Tutors can help you whether you are in middle school or high school to understand the basic themes necessary to become a thoughtful citizen of our republic. From the basics of the legislative, judicial, and executive branches of the government to the history of the Constitution, your tutor can help you begin to understand the framework within which all political discourse occurs in the United States. Likewise, an able instructor can help to prepare younger students for the later rigors of courses like Advanced Placement (AP) Government and Politics by providing a firm foundation of the essential lineaments of American civic life. In many cases, a traditional school environment is unable to foster an individual's development through one-on-one attention. Many teachers may rush through a concept that you need to focus on in order to spend additional time on another. This can cause gaps in your knowledge of the course. However, a personal tutor can help you fill in those gaps.
If you are a college student taking a general education class or even a major-level course in American civic life, tutors are available to help you through a more detailed study of the American political process. Whether you are having difficulties writing papers for such courses or need help studying the material that is assigned for reading and consideration, your tutor can help you organize your thoughts. A tutor can also help you sort through your assumptions and the concepts that you take for granted in order to approach the subject from an objective and critical point of view. By helping you to see the overall historical narrative and political rationality of American civic life, civics tutoring can prepare you for success. While many of these topics are familiar in a general sense, do not be fooled into thinking that they are simple. You grow up discussing the basics of political engagement and life, and thus naturally absorb many unexamined truisms regarding the machinery and history of the United States political system.
You can arrange your tutoring sessions around your schedule as you please. If you have extracurricular activities, a job, family responsibilities, or other things going on in your life, your tutor can understand and make arrangements to meet after or beforehand. In addition, you are free to request face-to-face online tutoring sessions through our live learning platform. Contact Varsity Tutors today to be connected with one-on-one civics tutoring!
Recent Tutoring Session Reviews
"The student and I looked up terms and finished four essay questions in preparation for her AP exam. We then briefly went over the normal bell curve and the percentages that fall within each standard deviation."
"Because the student is preparing for the psychology test, she asked for help while going over the concepts of behaviorism. She felt that her teacher was unclear in class and wanted clarification on concepts ranging over two chapters. The student and I went over each concept slowly and I explained them in both theoretical ways and then again using examples from either experimental literature (mostly animal studies that I had read) or from the "real world." After I was done explaining the concepts, I asked the student to explain them back to me, to relate them to each other, and to provide her own examples of the concepts."
"The student and I had our last meeting today and went over the entirety of his research report together."
"The student and I finished revising the first sections of the clinical competency for her doctoral dissertation by outlining the ways in which her clinical practice is pastoral in nature. After that, we talked briefly about which sections could be kept from the original draft, and then we discussed our plan moving forward."
"The student still hasn't gotten her first exam back. She reports that it was easier to focus during lecture and absorb material after reading first, so we had another reading day. We finished Chapter 3 from (Neuroscience & Behavior) and moved on to Chapter 6 (Learning) since it's up next on the syllabus."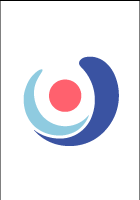 "Today the student and I went over the chapters she will be tested on tomorrow. We went through how to best approach the material not only to understand it, but to sift through all of the dense information for main ideas. By using strategies common in the study of psychology (and many subjects in general) such as revisiting the information several times, writing your own test and quiz questions, relating the chapter to previously learned materials, and finding examples in your own life, I think she will have a better grasp of the chapter and be able to perform better on her quizzes. During the session we picked out the chapter focus questions and skimmed the chapter itself to make notes on these questions. Towards the end of the session I also went over a writing assignment that she recently handed in. I gave her some formatting ideas and how she could expand her arguments."
"The student had a take home Social Studies test to take and we had to study for a Math quiz. He had very good focus and worked hard to check every answer before answering them on his SS test, and received a 97% (online, graded immediately) for his efforts! He was well-prepared already for his Math Quiz - completing a 2-page study guide in less than 10 minutes, all correctly."
"1) Homework review: The student finished her English homework and submitted it.

2) Social Studies: We worked on the web quest. We finished note taking using webbing technique. She created a poster with three sections: Ten commandments, Hammurabi's Code, and similarities between the two. She took important points of each and listed them. She add art and will submit to teacher.

3) Homework: We printed out an organizer for the assignment. She can start to gather information from notes she already has."
"The student earned a Forty-something (48 maybe?) out of 60 on his math quiz. A few he missed because he didn't think of all the factors. We talked about using the sum instead and seeing what combination would multiply to the given product. Then we worked on science; Boyle's law. Mostly he needed to understand the inverse relationship between volume and pressure. If volume increased, that means that pressure decreased, and vice versa. We reasoned through that with a few examples, and he was good. We spent most of the time working on social studies. We corrected some of the reading guide and worked on the VIP/E's."
"The student didn't have much homework: none in math, English, science, Spanish, or law. He did have a history assignment on World War I. At the end of the month, he needs to have a comic strip or comic book covering 8 topics including the road to war, off to war, modern warfare, important battles, and the home front. We did research on his share of the topics, compiling a short list of resources for the project. When we had finished that, we worked ahead on science homework, doing something that will be assigned Monday."
"Today was my initial session with the student, so most of the session was spent getting acquainted. I had her complete a learning style inventory to give me insight in to how she learns best, which will influence our upcoming sessions. We also discussed what she feels are her strengths and weaknesses as a student and what her goals are for the upcoming year. We then proceeded to cover academic material that she is going to be assessed on this week. We briefly discussed physics, but spent most of our time reviewing her civics material. I gave her some ideas for how/what to study this week in anticipation of her test."
"Today we worked on preparing her for her Social Media final. We looked at some possible online classes for the spring semester. We also went through her material for Animals and Human Interactions as her final for that class is tomorrow."
Call us today to connect with a top
Civics tutor
(888) 888-0446