We are open Saturday and Sunday!
Call Now to Set Up Tutoring:
(513) 813-1800
Private In-Home and Online Science Tutoring in Cincinnati, OH
Receive personally tailored Science lessons from exceptional tutors in a one-on-one setting. We help you connect with in-home and online tutoring that offers flexible scheduling and your choice of locations.
How can a Science tutor help you?
Understanding science is an important part of success in high school and college education, as well as in a number of professional fields. It is how we make sense of the world around us, and it provides us with an explanation of how reactions happen. If you have a child who is in grade school and is struggling with science, they could risk performing poorly in the future. Consider calling Varsity Tutors and asking how we may help you find a professional to aid your child along the way. The tutors whom our educational directors may help you find in Cincinnati, OH, are experienced professionals who are skilled in working to help students try to understand the intricacies of science.

Allow your child to ace their course with the help of a professional expert science tutor in Cincinnati, OH, today. Working with a private tutor places them in a learning experience that is active and engaging, demanding more student-teacher interaction than traditional lessons. Their tutor may be able to work with them to solve problems, while providing them with tips and tricks to remember material covering life science, meteorology, evolution, and a number of other fields. Furthermore, each lesson may be designed with your child's needs in mind so that they are able to get the assistance needed to succeed.

Call Varsity Tutors today to find science tutors in Cincinnati. Your child may benefit from working with someone who is committed to helping them succeed. Since private lessons allow your child the opportunity to establish a professional relationship with their tutor, it gives the tutor the chance to assess your student's proficiency level, strengths and weaknesses, and preferred learning styles. With this information handy, the tutor may then design study programs that are tailored specifically to your child, thus ensuring their chances of success. Whether your student needs to prepare for an upcoming test or evaluation or needs to review basic concepts related to science, their tutor may aid them in understanding the subject.

The educational directors at Varsity Tutors may connect you with brilliant science tutors in and around Cincinnati who are happy to work around your schedule. Your child may be able to meet for lessons at a time that is suitable for your family, day or night. You may even choose where you want the lessons to be held. Furthermore, our live learning platform gives you the option of enrolling your child in face-to-face online tutoring lessons or in-person sessions. Whatever you choose, you may be met with a tutor who is committed to helping your student succeed.
Recent Tutoring Session Reviews
"The student continued study for her science test. She completed questions on mitosis, meiosis and heredity. She also studied the probability of recessive traits showing up in offspring. She also reviewed plant biology."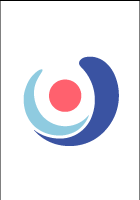 "The student and I picked up where we left off in reviewing the material for Forensics. Most of the time was used to outline the chapter so it would be easier for him to review in the case of an upcoming exam."
"Made quick work of Spanish and algebra homework. Mostly preparing for physical science test on Friday. Spent most of the time on unit 1, focusing on states of matter and their properties and how they transition from one to the next. Will cover the rest of the chapter tomorrow."
"The student needed me to assist on 2 math homework assignments - he did awesome on them, though. He also needed to study his Science very well for a test tomorrow. He's trying to keep an A in the class. He worked SUPER hard tonight and is primed to do well on the test."
"During this session we focused on science. We started reviewing the student's science exam and the worked on her science project. We reviewed the phases of matters and the processes of changing states. This session went well; she was able to retain most of the concepts."
"I met with the student at his home today from 11:00 AM to 12:30 PM. We developed our study plan for the week. We also worked on his science project design and studied for a vocabulary test. Our next meeting is tomorrow at 5:45 PM."
"The student had a science test the next day and needed to make up for sick days, so we spent the time on science: metric units of measure, scientific notation, significant figures when measurements are combined in calculations, and density computations."
"45 min - Science (skeletal system and muscular system)

45 min - Texas History (migration of Indian tribes)

Showed the student study technique for self quizzing, by folding sheet in half with questions on one side and answers on the other"
"The student and I worked on her science project. We decided on the layout of her poster, rewrote her bibliography, and she told me all about what she had learned about zoologists. She's definitely going to be ready for her presentation!"
"The student's test is this coming Monday and so we finished studying materials for that test during this session which was two hours long.

Topics that we discussed included cohesion, adhesion, the study of surface tension, the big bang theory, general relativity, and the transition of energy in the first law of thermodynamics as well as the third law of Newtonian mechanics.

The student asked some very interesting questions regarding the relationship between energy and mass. We talked a lot about entropy and the ability of an object that has mass to have an inherent amount of energy that cannot be deleted.

The materials for the student's test carried us until the end of the session"
"We went over the student's science work in preparation for an upcoming test, as well as a grammar quiz. The science work we covered had to do with cells. We went over in detail all of the properties a thing has to have to be considered living, and went over cellular structure as well as how they function in the body. We then went over the study guide and notes for the science class. The student seemed to understand the concepts fairly well, and she had plenty of questions about examples of how cells work and where you can find them."
"We are trying to get ready for the student's upcoming Thursday mid-term exam. I've prepared an abstract of the Pagano text and of the Gordis book on the topics covered so far, and I am finishing this off with an abstract of the lecture notes for a final study sheet."
Nearby Cities:
Columbus Science Tutoring
,
Louisville Science Tutoring
,
Dayton Science Tutoring
,
Fishers Science Tutoring
,
Greenwood Science Tutoring
,
Lawrence Science Tutoring
,
Fairfield Science Tutoring
,
Mason Science Tutoring
,
Jeffersontown Science Tutoring
,
Greenfield Science Tutoring
,
Beech Grove Science Tutoring
,
Mount Washington Science Tutoring
,
Loveland Science Tutoring
,
Lyndon Science Tutoring
,
Reading Science Tutoring
Nearby Tutors:
Columbus Science Tutors
,
Louisville Science Tutors
,
Dayton Science Tutors
,
Fishers Science Tutors
,
Greenwood Science Tutors
,
Lawrence Science Tutors
,
Fairfield Science Tutors
,
Mason Science Tutors
,
Jeffersontown Science Tutors
,
Greenfield Science Tutors
,
Beech Grove Science Tutors
,
Mount Washington Science Tutors
,
Loveland Science Tutors
,
Lyndon Science Tutors
,
Reading Science Tutors
Call us today to connect with a top
Science tutor in Cincinnati, OH
(513) 813-1800