Call Now to Set Up Tutoring:
(513) 813-1800
Private In-Home and Online Physics Tutoring in Cincinnati, OH
Receive personally tailored Physics lessons from exceptional tutors in a one-on-one setting. We help you connect with in-home and online tutoring that offers flexible scheduling and your choice of locations.
How can a Physics tutor help you?
Exploring the laws of the physical world may be fascinating, but also highly complex. When you study physics, you'll be covering everything from microcosms to macrocosms. At the same time, you'll be digging through the past in order to understand the foundations of the present. You'll need to understand and understand the discoveries of Archimedes, Galileo, Newton, Einstein, and countless others. The study of physics has been described it many ways, but it has never been described as being easy. If you're looking for physics tutoring in Cincinnati Varsity Tutors may be happy to try to help you find a tutor who may guide you along the path to academic success.

Whether you're studying the laws of magnetism or the ins and outs of quantum mechanics, a personal physics tutor in Cincinnati, OH, might make a world of difference in your grades and confidence. If you're hesitant to ask questions in class or worried about looking like you've fallen behind, don't let your worries overtake you. Your tutor may either follow along with your course syllabus, helping to break down the concepts discussed in class, or use assessment procedures to find where exactly your problem areas are and design a plan to remedy those trouble spots. Whatever your particular needs are, a professional physics tutor in Cincinnati may cater a study plan specifically designed for you.

If you're concerned about fitting one more activity into an already hectic schedule, don't be. There are a variety of ways that you may work with your tutor, from in person meetings to Varsity Tutors online live learning platform. The platform may give you an opportunity to study face-to-face with your tutor, no matter where you are. All you'll need is an Internet connection and you'll be ready to go. If you prefer to meet your instructor in-person, you may do that too. Your tutor may come to your house if you don't feel like going out, or you may set up sessions at a library or coffee shop for when you feel like going out.

Physics classes move quickly. If you don't keep up, you could find yourself far behind before you're able to get a handle on how to catch up. And that's to say nothing of what could happen to your grade. Don't let your studies in physics overwhelm you. We may match you with an enthusiastic physics tutor in Cincinnati, OH, who may work with you to try to help you're doing your best. Try it today!
Recent Tutoring Session Reviews
"The student and I reviewed several concepts from her 2nd semester work that led up to electricity and magnetism. We'll definitely need to revisit these things in May before her semester final, but it gave me a good idea of where she is in her understanding of physics."
"Introduced electromagnetic waves and the speed of light; discussed the relationship between frequency and wavelength; discussed different energy levels of light. Briefly touched on mirrors.

Reviewed SAT Verbal section; introduced concept of triage for prioritizing questions. Recommended vocab flashcards."
"We looked at definitions of angular quantities, and worked on definitions and uses of them. These were used for solving problems with angular, tangential, and centripetal velocities and accelerations. We also reviewed basic mechanical structures and associated mechanical advantages and efficiencies. Classes of levers were also reviewed."
"The student has just started the section on nuclear physics. We went over the online problem sheet which consisted mostly of deducing either the original or final atom of radioactive decay and calculating the resulting energy release (or input)."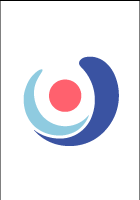 "We went through her notes on refraction, and went through her review sheet for her upcoming Physics test. She understands the concepts of refraction, reflection, and dispersion.."
"Covered two separate free response question banks from their review packets.

There were three students.

Test questions covered topics in magnetism, induction, circuits, RC circuits, Gaussian charges, and newton physics."
"This was our last session before the student's final exam. We concluded the packet that had her teacher had provided. The packet's second half involved problems dealing with momentum, gravitation, circuits, and energy. After the packet was finished, we took our remaining time to do a handful of problems relating to waves and circuits. The student has improved in recognizing which equation she needs to utilize for a given problem, and she definitely took the time to practice working in scientific notation."
"Last night the student and I reviewed the concepts of mechanical waves (longitudinal and transverse), simple harmonic motion, reflection, refraction, diffraction, interference. We also reviewed how velocity, wavelength and frequency of waves are related and how to use that equation to solve various practice problems. We also reviewed how frequency and period are related and how to convert between the two. The student seems to understand the concepts of waves and simple harmonic motion for the most part and he seemed to feel comfortable using the velocity=wavelength*frequency equation by the end of the session. I think the Period=1/frequency equation still confuses him a little, but he used it correctly for the most part."
"The student and I reviewed circuits for her upcoming test. The student has an excellent grasp of the information and with the exception of one or two problems, lead the entire session and had little difficulty with the questions. I believe the student is very prepared for this test."
"Productive session. We went over previous and current homework on mechanics and mechanisms. Covered new material such as reduced mass and time integrated impulse of momentous systems. Worked primarily on multiple choice problems. The session went well."
"Today we went over quantum physics and terms related to quantum/nuclear physics. We only touched base on it and looked over the formulas like the half life formula and plank's constant. The student will have to make sure she goes over these concepts so that she has a good understanding of the material so she can finish off the semester strong."
"The student has her physics final on Monday. We completed an extra credit packet and then moved on to the final review packet. Her professor didn't go over fluid mechanics very well, so we spent the majority of time on that."
Nearby Cities:
Columbus Physics Tutoring
,
Louisville Physics Tutoring
,
Dayton Physics Tutoring
,
Fishers Physics Tutoring
,
Greenwood Physics Tutoring
,
Lawrence Physics Tutoring
,
Fairfield Physics Tutoring
,
Mason Physics Tutoring
,
Jeffersontown Physics Tutoring
,
Greenfield Physics Tutoring
,
Beech Grove Physics Tutoring
,
Mount Washington Physics Tutoring
,
Loveland Physics Tutoring
,
Lyndon Physics Tutoring
,
Reading Physics Tutoring
Nearby Tutors:
Columbus Physics Tutors
,
Louisville Physics Tutors
,
Dayton Physics Tutors
,
Fishers Physics Tutors
,
Greenwood Physics Tutors
,
Lawrence Physics Tutors
,
Fairfield Physics Tutors
,
Mason Physics Tutors
,
Jeffersontown Physics Tutors
,
Greenfield Physics Tutors
,
Beech Grove Physics Tutors
,
Mount Washington Physics Tutors
,
Loveland Physics Tutors
,
Lyndon Physics Tutors
,
Reading Physics Tutors
Call us today to connect with a top
Physics tutor in Cincinnati, OH
(513) 813-1800