We are open until 8pm!
Call Now to Set Up Tutoring:
(513) 813-1800
Private In-Home and Online MCAT Tutoring in Cincinnati, OH
Receive personally tailored MCAT lessons from exceptional tutors in a one-on-one setting. We help you connect with in-home and online tutoring that offers flexible scheduling and your choice of locations.
How can MCAT tutoring help you?
The Medical College Admission Test (MCAT) is one of the most difficult standardized tests you may take. If you are interested in attending medical school, you may be required to take it. The test takes a total of seven and a half hours to complete, and it consists of four sections. These sections include biological and biochemical foundations of living systems; chemical and physical foundations of biological systems; psychological, social, and biological foundations of behavior; and critical analysis and reasoning skills. The biological and biochemical foundations of living systems section includes questions concerning biochemistry, inorganic chemistry, basic biology, and organic chemistry. Chemical and physical foundations of biological systems involves physics, organic chemistry, general chemistry, biology, and biochemistry. The section on psychological, social, and biological foundations of behavior includes biology, sociology, and psychology questions. Finally, critical analysis and reasoning skills involves reading comprehension sections in social science and the humanities.

In order to perform well on the MCAT, you must be a very well-rounded individual. This makes sense because you need to have a variety of different skills to succeed as a medical professional. However, it may be quite challenging to be proficient in all of these different areas. You may be an expert in chemistry, but your sociology and psychology skills may be lacking. If you feel like you are not adequately prepared for the MCAT, it may be a good idea to work with a private tutor. Call the Varsity Tutors educational directors in Cincinnati, OH, to find an expert MCAT tutor today.

Private MCAT tutoring in Cincinnati may encourage you to work smarter and achieve your goals in a shorter period of time. There is so much material to review that you need to make the most of your study time. Your private tutor may develop a plan that may try to help you are focusing on material that is likely to be on the exam and on material that you may be struggling with.

Varsity Tutors may connect you with experienced MCAT tutors in Cincinnati, OH, who are experts in their field and skilled at teaching students of all levels. Whether you are just in the beginning stages of deciding whether you want to take the MCAT or your exam date is almost here, a private tutor may try to help you.

Your tutor is available to meet you in person or face-to-face online. They may also meet you at anytime and location that works for you. So whether you want to meet your tutor at your house, at Eden Park, at the Public Library of Cincinnati and Hamilton County, or at Rohs Street Cafe, your tutor may meet you there. For assistance in connecting with an experienced MCAT tutor in Cincinnati, contact one of our educational directors.
Recent Tutoring Session Reviews
"The student and I started by going over two verbal passages in depth. The student's performance and time management is continuing to improve but we still need to work a little more on deciphering the author's point of view in humanities passages.
The student and I also went over practice questions pertaining to gas laws and reviewed material on solution chemistry."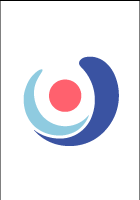 "Today we first went over some reading strategies. The student says that he gets the material just fine, but has trouble concentrating. I recommended him to treat each reading passage like a separate test. Between each passage, take a few minutes to clear his mind and just focus on the passage at hand. Between each paragraph of the passage he should try to summarize mentally what he just read to help him become an active reader and not just passively reading the passage. Lastly, at the end, he should identify the main idea of the passage. I showed him how most reading questions on the MCAT can be answered if he just identifies the main idea of the passage he is reading.

Then we moved on to practicing some problems that required simple math/reviewing a bit of physics. I believe that he can hit his goal MCAT score if he just concentrates more and eliminates the mistakes he makes when he takes his practice tests."
"The student and I met for the second time this session. We decided to review her diagnostic exam to assess what concepts she was missing. Since she has already taken the exam we discussed the best way to complete a speedy review of the necessary concepts. I suggested starting with open book practice exams as the fastest way to brush up on concepts. After doing this for a week or two she could then transition to closed book exams. The student was concerned that she did not have enough time to properly review and prepare herself. I said the best way to assess this is to realistically sit down with her current schedule and ask herself how many hours per day and then week can she actually put in. I know she is working so it can feel very difficult to fit studying sessions in. She seemed to have a decent starting point and clearly had solid knowledge. At the end of the session we made plans next week to review the rest of the diagnostic test and several concepts we discussed."
"We went over a diagnostic test and realized that the student had some issues with a specific type of question and I helped him with techniques to answer the easier questions properly. Then we went over some simple harmonic motion and solids questions."
"We covered basic concepts and a number of practice problems related to atomic and nuclear physics. As the last session, we are covering new material in physics, we also used some time to review what else we had done in this subject area. We also went over a number of problems that she had completed on her own since our last session."
"The student and I went through an entire biological section of the exam that he had taken early. I showed him how to best utilize the tests innate functions as well as happened him understand why certain questions were right and wrong. We also covered some general test taking tip. I also looked at his mistakes on the verbal and physical science sections and identified some patterns in his mistakes."
"Today the student and I continued to go over topics that gave her difficulty on her previous practice tests including work-energy theorem, circuits, pressure, and harmonics. She has been progressing very rapidly. Keep reviewing during your final few days before the test and you'll do great!"
"Reviewed physical sciences section of practice test #9, made a new schedule for taking further practice exams, then covered the following topics in biology: enzymes, competitive & noncompetitive inhibition, glycolysis, fermentation (lactic acid & alcohol), the pyruvate dehydrogenate complex, and the Krebs cycle."
"Today we spent the first few minutes talking about where she is at as far as her preparation for the exam. We discussed a strict studying schedule including 10 hours per day in 2 hour segments. We spent a good portion of time talking verbal reasoning strategies and how to best prepare for that section of the test. The student agreed to spend about half of her time studying for verbal reasoning until that score starts to go up. At the end we went through a section of organic chemistry and reviewed some background knowledge. The student has a large amount of information that she needs to learn before she takes the test but she is committed to working hard."
"We covered magnetism and optics in detail, going through the content and doing practice problems. The student was able to get most of them right. She is going to take a practice test on Tuesday/Thursday and we'll meet Friday to go over them!"
"Today, we covered concepts from general chemistry, electromagnetism, and pressure. The student seemed to do well with the chemistry principles, but we will be focusing on the physics concepts more in the future. Overall, her understanding seemed very good. She has been scoring well on practice tests, with consistent scores above 30. We will meet again next week."
"We went over a biochemistry passage and the first 4 chapters of EK Physics. We're working on finding time to study as she has 4 exams this upcoming week. She has a great attitude and we went over study skills and approaches towards the big test."
Nearby Cities:
Columbus MCAT Tutoring
,
Louisville MCAT Tutoring
,
Dayton MCAT Tutoring
,
Fishers MCAT Tutoring
,
Greenwood MCAT Tutoring
,
Lawrence MCAT Tutoring
,
Fairfield MCAT Tutoring
,
Mason MCAT Tutoring
,
Jeffersontown MCAT Tutoring
,
Greenfield MCAT Tutoring
,
Beech Grove MCAT Tutoring
,
Mount Washington MCAT Tutoring
,
Loveland MCAT Tutoring
,
Lyndon MCAT Tutoring
,
Reading MCAT Tutoring
Nearby Tutors:
Columbus MCAT Tutors
,
Louisville MCAT Tutors
,
Dayton MCAT Tutors
,
Fishers MCAT Tutors
,
Greenwood MCAT Tutors
,
Lawrence MCAT Tutors
,
Fairfield MCAT Tutors
,
Mason MCAT Tutors
,
Jeffersontown MCAT Tutors
,
Greenfield MCAT Tutors
,
Beech Grove MCAT Tutors
,
Mount Washington MCAT Tutors
,
Loveland MCAT Tutors
,
Lyndon MCAT Tutors
,
Reading MCAT Tutors
Call us today to connect with a top
MCAT tutor in Cincinnati, OH
(513) 813-1800