We are open Saturday and Sunday!
Call Now to Set Up Tutoring:
(513) 813-1800
Private In-Home and Online ISEE Tutoring in Cincinnati, OH
Receive personally tailored ISEE lessons from exceptional tutors in a one-on-one setting. We help you connect with in-home and online tutoring that offers flexible scheduling and your choice of locations.
How can a tutor help your child master the ISEE?
You want your child to have the best chances for success, so you have researched independent and magnet schools in your area. Now, your child just needs to take the Independent School Entrance Examination, or ISEE. This test is a measure of their academic performance and potential for success in a more rigorous educational environment. A professional instructor who understands the concepts tested in each of ISEE's three levels may help your child improve their test-taking skills. Varsity Tutors may help you streamline your child's studying sessions to suit their specific needs by finding a skilled ISEE tutor in Cincinnati today.

Whether your child is in lower, middle, or upper grade levels, the sections of the ISEE use similar subject areas, and each question is increasingly challenging. Since each section is timed, it is important for your child to develop strong test-taking skills, in addition to increasing their verbal reasoning, quantitative reasoning, and reading comprehension skills. We may help you find an expert ISEE tutor in Cincinnati who may design a study plan suited to your child's individual needs.

Working with a tutor outside of the classroom gives your child one-on-one time with an educator who understands core subjects like mathematics and reading. They may ask as many questions as they need to and work at their own pace in a supportive, quiet environment. By matching a tutor with your child's personality, we may ensure this educator may help your child learn more in a way that engages them with the material so they are excited about studying. This engagement may help your child once they get into an independent school, after taking the ISEE, because they may continue to enjoy learning about the world around them. Contact Varsity Tutors' educational directors for help connecting with ISEE tutors near Cincinnati, OH.

We'll find you a private ISEE tutor in Cincinnati, OH, who is extremely flexible and may work with your schedule. Once you and your child are matched up with a tutor, sessions are scheduled around your commitments and your child's other after-school activities. Tutors are also available online. Whether your child needs help with vocabulary and decimals at the elementary school level, or is working on data analysis for a technical magnet high school, Varsity Tutors may match them with a tutor who may help them prepare for the ISEE.
Recent Tutoring Session Reviews
"We worked on Verbal Reasoning and Mathematic Achievement practice sections of the ISEE test. Student has become much more comfortable self-timing and is more confident at making educated guesses when he's stuck on a particular problem. Within the math sections we're focusing on conversions of fractions-decimals-percentages. He has taken to the methodology well and I've encouraged the student to get as much practice as possible."
"After reviewing the student's homework and essay, we began to work through the 4th grade textbook. She worked through three more lessons very smoothly. We covered even and odd numbers, counting sequences, whole and halved numbers, and counting sequences by 2s, 5s, 10s, and 100s. The next lessons covered comparisons of whole numbers (greater than, less than, equal to), converting written numbers to numerical values, and measurements. We took some time to distinguish the US customary unit of measurements versus the metric system. We used the last few minutes to drill a couple of vocabulary examples.

She is an incredibly bright girl! She is so organized and meticulous--such great qualities. She will be very successful!"
"The student wrote another essay which had many fewer mistakes as she had saved a little time for editing. We looked again at the example essays and talked about test-taking strategies, then went through her vocab flashcards."
"The student worked on addition and subtraction of thousands and millions. He is doing fine in addition. He was assigned subtraction practice for homework. He also worked on reading comprehension. He learned about main idea and inference in Practice Drill 22 from the ISEE test prep book. He has completed the reading comprehension and vocabulary practices in his test prep book for the Lower Level."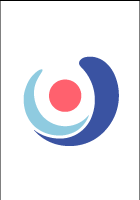 "I had my first session with the student today. We did a diagnostic test. She was unfamiliar with most of the material on the test. She had never seen most of the math (i.e. converting fractions to decimals, LCM, GCF, negative numbers, percents, etc.). I spoke with her mother, we did discuss a possible plan of action and I will talk to her later today to hear her thoughts."
"The student and I focused mostly on vocabulary and math today. We reviewed the words I had assigned at our last session and worked on a reading comprehension passage. Then we moved on to math. We discussed using a number line for reference when adding and subtracting negative numbers. Then we discussed the order of operations (PEMDAS). She grasped both well and I created a worksheet reviewing both topics for homework. I also assigned the next five vocabulary words for her to define."
"The student and I added more roots to her list and worked through reviewing the ones we already had done. We also did some work with synonyms and antonyms to help expand her vocabulary and prepare her for the types of questions asked on the test. For the math section, we finished reviewing whole numbers and the types of questions related to them. We discussed division rules and finding common multiples and factors."
"The student and I began this lesson with a vocabulary review. We went over a whole practice test section of sentence completions, working on her strategy. She answered every single question correctly! We then continued to review some of the math concepts that gave her trouble on her last practice test: percents, decimals, and fractions."
"Reviewed homework - practice drills and vocabulary. The student has to complete essay. Assigned homework - exam practice test sections 1 and 3. Taught reading comprehension reading skills. Completed reading comprehension practice drills."
"First Session. The student is entering the 6th grade and is taking the lower level exam. We discussed the format and timing of the exam. We reviewed overall strategies and introduced the different concepts and topics covered on the exam. We worked in the book on a practice exam, just to get a feel of strengths and areas that need focus. Next time we will discuss the essay and verbal sections in more detail."
"The student and I went over the basics of her selective enrollment test and reviewed some of the lower level words. I also taught her some tips to remembering words and study skills for the vocabulary."
"The student and I picked up where we left off in the quantitative reasoning section. The student was easily led astray by the wording of certain questions and often tried to solve unnecessary problems. This will be a focal point in future lessons. We moved from here into reading comprehension. The student seemed unfamiliar with the form but in general had no problem with the questions. The only issue I could see arising would be time wise, which we will be addressing soon. We continued into the math section, which the student excelled at. He seems to be intimidated by fractions and also tends to take unnecessary steps with algebraic equations. Our next session will most likely focus on vocabulary and word problems. Overall an informative session, and the student is very attentive."
Nearby Cities:
Columbus ISEE Tutoring
,
Louisville ISEE Tutoring
,
Dayton ISEE Tutoring
,
Fishers ISEE Tutoring
,
Greenwood ISEE Tutoring
,
Lawrence ISEE Tutoring
,
Fairfield ISEE Tutoring
,
Mason ISEE Tutoring
,
Jeffersontown ISEE Tutoring
,
Greenfield ISEE Tutoring
,
Beech Grove ISEE Tutoring
,
Mount Washington ISEE Tutoring
,
Loveland ISEE Tutoring
,
Lyndon ISEE Tutoring
,
Reading ISEE Tutoring
Nearby Tutors:
Columbus ISEE Tutors
,
Louisville ISEE Tutors
,
Dayton ISEE Tutors
,
Fishers ISEE Tutors
,
Greenwood ISEE Tutors
,
Lawrence ISEE Tutors
,
Fairfield ISEE Tutors
,
Mason ISEE Tutors
,
Jeffersontown ISEE Tutors
,
Greenfield ISEE Tutors
,
Beech Grove ISEE Tutors
,
Mount Washington ISEE Tutors
,
Loveland ISEE Tutors
,
Lyndon ISEE Tutors
,
Reading ISEE Tutors
Call us today to connect with a top
ISEE tutor in Cincinnati, OH
(513) 813-1800