Call Now to Set Up Tutoring:
(513) 813-1800
Private In-Home and Online History Tutoring in Cincinnati, OH
Receive personally tailored History lessons from exceptional tutors in a one-on-one setting. We help you connect with in-home and online tutoring that offers flexible scheduling and your choice of locations.
How can History tutoring help you succeed?
Learning history is not an exercise in memorizing facts. Any history student quickly realizes the subject involves various levels of thinking. Your child must grasp the ideas of cause and consequence, historical perspective, historical significance, and continuity and change, all which their tutor may help bring to light. The instructor may also explain ethical dimension, or the beliefs in whether an individual's or group's moral principles are right or wrong. There is indeed a lot to think about. There are topics that may be confusing to some but, with targeted instruction, all the pieces of the puzzle may be put together. Varsity Tutors may find your child an expert history tutor in Cincinnati, OH, who may develop a study plan that is designed specifically with them in mind.

Working one-on-one, your child's tutor may address any problem areas. Each personalized lesson affords the time to use tools and teaching methods that cater specifically to your student's needs and learning style. The tutor may cover a broader range of knowledge or focus on specific topics such as agriculture, emigration, or government. Perhaps a general history tutor may do. Sometimes an instructor who specializes in a certain branch of history or time period is the best choice. The right tutor might improve the chances your student may succeed in class and on a state assessment. No matter what your child needs, Varsity Tutors' educational directors may help your student connect with a professional history tutor in Cincinnati.

In addition to avoiding a "one-size fits all" method, your child's personal instructor also offers flexibility. They may meet at the most convenient time, working around your student's busy class and activity schedule. Evening or weekend lessons may be set up to get your child up to speed without distractions. Your student's tutor may meet at a local library or the comfort of your own home. They may even save time by holding face-to-face lessons online, using a live learning platform designed for effective distance instruction.

The educational directors at Varsity Tutors are experienced at connecting students in Cincinnati with history tutors. Their private instructor may help your child understand things like how artifacts offer a look into the past or the main differences between primary and secondary sources. A tutor may also help them understand the concepts and circumstances surrounding a historical event and a person's actions - historical empathy may help understand motive, for example. While history may be efficiently taught in class, individualized instruction may help your student understand history on a more personal level. To connect with history tutors in Cincinnati, OH, call the educational directors at Varsity Tutors.
Recent Tutoring Session Reviews
"We focused on a different history class centered on Ancient Greece. I read over his test questions and his written responses, checking for coherency, grammar and spelling. He said he will complete his paper for the historical methodologies course on his own."
"The student reviewed WWI, the Bolshevik Revolution, the treaties following WW1 (19180-1920) relating to Germany, Austria, Hungary, Bulgaria, and the Ottoman Empire, the effects of the treaties on Europe and the Weimar Republic. If the student remembers several of the treaties' details, he will do well on final questions pertaining to WW1."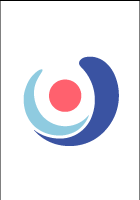 "Worked on U.S. History timeline and the Colonial period re: important events, dates, people. Reviewed questions, discussed strategies for covering material necessary for 8/14 test. The student is completing "Ratification" for discussion of Constitutional principles and writing topic purposes. Session was held on 7/11."
"Tutor and student reviewed the nature and origins of early riverine civilizations, and discussed Mesopotamia, focusing in particular on cuneiform, ziggurats, and Hammurabi's Code. Tutor assigned student the task of writing a list of ten facts about ancient Egypt for the next session."
"The student is super fun to work with and is really smart. We worked on history today. We took notes while reading, instead of just trying to memorize information. We connected ideas and made sense of the stories. He is a very auditory learner so it's important we talk about his reading assignments."
"In our first session we got to know each other and discussed the topics the student is studying. We started at the beginning, discussing the transitional period from pre-history into recorded history and touched on topics like the development of agriculture, religion and hierarchy in developing societies, and considered a comparative approach to historical inquiry. Overall an excellent session."
"The student needed some help with his math homework involving multiplication of fractions. Surprisingly, he understood the problem correctly but questioned himself because of the large numbers it involved. I then checked his work and we found a systematic error in that he was reading his own answers incorrectly and then placing the wrong answer on his actual homework. We spent the latter half of the session working on his history assignment on comparing Roman Catholicism with Eastern Orthodoxy. We checked it for subject-verb agreement, appropriate use of adjectives/nouns, and capitalization errors. I also helped him with his current events assignment. I explained to him that varying only a few words still was plagiarism and then helped him to understand the article to put it in his own words."
"I helped the student with two different assignments on Thursday. She had written an essay for her English class and wanted help editing it. She had some specific problems to focus on because her teacher had given her some feedback. We mainly focused on word choice, because she had a lot of repetitive words, and sentence structure. I also helped her with a history writing assignment. She had to research two philosophers and compare/contrast their ideas. I helped her research information, and then create an outline for her essay. After that I helped her get started on the essay."
"During today's session the student wanted to study for his upcoming history exam. His exam is on the French Revolution, so we looked over a study guide and handout that he had. I helped him think of the French Revolution as a story of the events that occurred pre, during, and post revolution. Specifically we talked about the different social classes, the social unrest, and the eventual radical republic that led to the executing of King Louis and the Reign of Terror. Finally we discussed Napoleon's rise to power towards the end of the French Revolution. Although I originally expected to tutor physics, chemistry, and algebra, I certainly do not mind helping him study other subjects such as English and History. The student is the type of student that is prepared with handouts and such work so it makes helping him study relatively easy. I think the session went great and he seemed confident in the material after we studied."
"We started by taking a look at her book report, due tomorrow, and discussing her plan for finishing it. We then looked at an outline for religion, learning how to format it and polish her language. We spent a good amount of time on taking notes for history. I encouraged her to put things in her own words and make sure she understood all the terms she wrote down. Finally, we looked at her math homework on rational numbers. Overall, the student is very bright and picks up on patterns quickly, but she needs to slow down and pay more attention to the details. We will focus more in the future on slowing down and checking her work, especially for spelling."
"I mostly helped Student 1 with pre-writing an essay where he wanted to prove a point about whether he believed the US was the greatest nation or not. I also worked a little bit with Student 2 on some math and Spanish."
"The student and I are almost done with his chemistry packet. We finished another page and started on the chapter 11 and 12 review. We also started a paper for his history class. I left with only one paragraph for him to complete. We will start studying for his English final on Wednesday."
Nearby Cities:
Columbus History Tutoring
,
Louisville History Tutoring
,
Dayton History Tutoring
,
Fishers History Tutoring
,
Greenwood History Tutoring
,
Lawrence History Tutoring
,
Fairfield History Tutoring
,
Mason History Tutoring
,
Jeffersontown History Tutoring
,
Greenfield History Tutoring
,
Beech Grove History Tutoring
,
Mount Washington History Tutoring
,
Loveland History Tutoring
,
Lyndon History Tutoring
,
Reading History Tutoring
Nearby Tutors:
Columbus History Tutors
,
Louisville History Tutors
,
Dayton History Tutors
,
Fishers History Tutors
,
Greenwood History Tutors
,
Lawrence History Tutors
,
Fairfield History Tutors
,
Mason History Tutors
,
Jeffersontown History Tutors
,
Greenfield History Tutors
,
Beech Grove History Tutors
,
Mount Washington History Tutors
,
Loveland History Tutors
,
Lyndon History Tutors
,
Reading History Tutors
Call us today to connect with a top
History tutor in Cincinnati, OH
(513) 813-1800