Call Now to Set Up Tutoring:
(513) 813-1800
Private In-Home and Online ACT Tutoring in Cincinnati, OH
Receive personally tailored ACT lessons from exceptional tutors in a one-on-one setting. We help you connect with in-home and online tutoring that offers flexible scheduling and your choice of locations.
How can a tutor help you master the ACT?
For students to be most competitive during the college admissions process, a high score on the American College Testing (ACT) exam is the name of the game. Your student may appear to have understood their English, math, science, and writing skills. Any hidden weaknesses, however, may show in their test performance, and may be exacerbated by a lack of preparation and organization. Your child has many options for preparing, including study materials devoted to getting ready for the exam. For even more outside help, Varsity Tutors connects students with independent tutors who are skilled at tutoring students who are preparing for the ACT. Call our directors to find an ACT tutor in Cincinnati, OH, who may try to help your child work to try to attain more confidence in the exam.

A tutor may not only work with your child's learning style, goals, and areas of confusion; they may also quickly identify weaknesses to improve on. Targeted lessons may focus on specific topics, and the tutor may provide materials and tools for helping your student understand them. Also, multiple teaching methods are at the tutor's disposal, which may be used to match your child's learning style and personality. Regardless of their needs, Varsity Tutors' educational directors may help your student connect with a professional ACT tutor in Cincinnati. This experienced tutor may get them on track to success, despite any subject challenges.

Your child's tutor has taken the ACT before. They may show your child ways in which a high score may be earned through the most relevant prep materials, hints, and tips. In addition to making your student more knowledgeable, the tutor may ease anxiety and build your child's confidence in their test-taking abilities. To accomplish this, you need to make the right match between an experienced instructor and what your child needs most. For focused one-on-one help, reach out to the educational directors in Cincinnati to find an expert tutor to suit all of your ACT needs.

No matter whether your student needs extra help in algebra or in writing, the tutor may be flexible. They may meet at your home, a library, or other comfortable location. Classes and activities don't have to get in the way, as lessons may be scheduled for the evening, weekend, or any other convenient time. The tutor may also assess your child's needs and progress via the internet, meeting face-to-face online via a live learning platform. Whatever the format of the session, a professional ACT tutor in Cincinnati, OH, may craft a study plan specifically designed for your child.
Recent Tutoring Session Reviews
"We looked over the math and English he had done for homework, and he's definitely improving. For almost every English question that he missed, he was able to get the right answer when we went over them, and he picked up on the math topics quickly. We started with reading so that I could get a good feel for how he was scoring and what portions took him the most time. I think reading speed and comprehension could improve, but we'll dig a little deeper into that tomorrow."
"The student seems to have a solid grasp of the grammar and writing skills necessary for the English section of the exam. For homework, he will be pushing himself to complete this section on a timer, to see how that affects his performance. We focused on the math section for a large portion of this lesson. Continued practice and review will help him use the simpler math skills from pre-algebra and geometry to solve the more complicated questions. Finally we continued with the reading section. He reads the passages carefully and seems to understand them well, but he needs practice identifying the specific words that give him the answers to the questions. In the next session, we will focus on the science and reading sections, beginning slowly, then beginning to time his progress through the sections."
"We began with a little bit of administrative-type details, including discussing strategies and reviewing score reports that the student had received. We then jumped into the reading section. We went through passages and talked about the different problem types that were presented on the ACT as well as discussing methods for avoiding answers that seemed correct while actually distracting from the true problem (things like including topics that were covered, but not actually referenced by a section). Concluded with planning on future sessions and rough plans for topic coverage."
"The student and I discussed how to identify and correct passive voice and how to differentiate between situations when we use "their" and situations when we use "his or her." We also did a reading passage and he is feeling much better about reading now that he has decided he will read the passage instead of just trying to find the answers. We also did a few science passages, and he did very well."
"The student and I continued working on multiple sections of the exam. I am happy with the progress he is making. His timing is solid, but he still needs to get a bit more accurate on the English section. I think he will be ready for this upcoming test."
"The student and I reviewed reading and writing passages from second practice exam. Discussed exam essay structure and discussed the pyramid strategy for content organization. We are still working on weak areas with main idea and some grammar rules. There was some improvement on reading section between the two practice exams, but would recommend another session to really focus on this area. Math and science are the strongest areas."
"The student and I had done another couple reading passages which completed an entire section. She only missed one question and got a composite of 35 on the section! Her essays are also starting to come together quite nicely. Overall I think her essays have strengthened a great deal. As for science, she is doing better on the experiment-focused passages. She should have an improved science score. She is doing an entire practice test for Thursday. She also did four math passages of the last 15 questions and is doing better on those overall as well, missing fewer questions. She is going to do the first 45 questions of the passage in the exam prep book to see how she does for Thursday."
"The student and I went over her most recent practice English and science sections. We also tried to address her reading strategy. She will do a practice test for our next session and try previewing the questions while doing the reading section."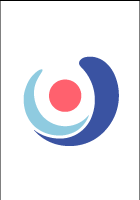 "The student and I worked on ACT writing a little more this week, and we reviewed his strategies one more time. We also looked at the English session he did for homework and went over punctuation errors again. the student has come really far with me, and I am pleased to see him doing so much better. With good focus and strategy, he will do well on Saturday!"
"Today the student and I just reviewed for his upcoming ACT this Saturday. We went over all of our test-taking strategies for each section, going over some conceptual things in the math section. We also briefly went over how he should be checking his time in each section. I brought him a sheet of everything he needed to bring on test day and what to do the evening before and day of the test. The student is confident going into his ACT and I think he will perform very well."
"The student reported that the GUESS method of solving word problems helped her a lot, and this showed on the practice test she took for me as homework. We talked about the couple of word problems she didn't understand, and upon reviewing them she quickly understood where she went wrong. The errors were mostly from not keeping track of the details of the question. We spent the rest of the session talking about strategies for test day (breathing, taking short breaks, stretching regularly), and drilling Science passages. I also took a look at the student's revised essay, which was much improved from her first attempt, as was her outlining."
"I met the student for our final ACT prep session before his test this Saturday. I had him work through part of the math section, noting any additional concepts he was unsure of and making sure he remembered previous concepts. I also reviewed a math formula sheet we developed throughout the tutoring sessions to make sure they were fresh in his mind for the ACT. I am confident that the student has the ability to achieve the score he wants"
Nearby Cities:
Columbus ACT Tutoring
,
Louisville ACT Tutoring
,
Dayton ACT Tutoring
,
Fishers ACT Tutoring
,
Greenwood ACT Tutoring
,
Lawrence ACT Tutoring
,
Fairfield ACT Tutoring
,
Mason ACT Tutoring
,
Jeffersontown ACT Tutoring
,
Greenfield ACT Tutoring
,
Beech Grove ACT Tutoring
,
Mount Washington ACT Tutoring
,
Loveland ACT Tutoring
,
Lyndon ACT Tutoring
,
Reading ACT Tutoring
Nearby Tutors:
Columbus ACT Tutors
,
Louisville ACT Tutors
,
Dayton ACT Tutors
,
Fishers ACT Tutors
,
Greenwood ACT Tutors
,
Lawrence ACT Tutors
,
Fairfield ACT Tutors
,
Mason ACT Tutors
,
Jeffersontown ACT Tutors
,
Greenfield ACT Tutors
,
Beech Grove ACT Tutors
,
Mount Washington ACT Tutors
,
Loveland ACT Tutors
,
Lyndon ACT Tutors
,
Reading ACT Tutors
Call us today to connect with a top
ACT tutor in Cincinnati, OH
(513) 813-1800