Call Now to Set Up Tutoring:
(310) 617-6847
Private In-Home and Online Statistics Tutoring in Chino, CA
Receive personally tailored Statistics lessons from exceptional tutors in a one-on-one setting. We help you connect with in-home and online tutoring that offers flexible scheduling and your choice of locations.
Recent Tutoring Session Reviews
"The student and I continued with our state assessment guide review, having moved into the specific standards review questions."
"I had taken pictures of the test material that the student had from our previous session. Using this, I was able to create sample material similar to what he was to cover, and we went through a few of the sample problems. These were relatively long problems, and we worked through them in several steps. I once again emphasized the idea that there isn't one way to approach the proofs, so that whatever way seems logical is the way he should try to approach the problem at first. We then went back to some of the previous material. Specifically looking at direct proofs, proofs by contradiction, and proofs by contrapositive. Previously, these had given him more trouble than, for example, proofs by induction, as they are less formulaic and require a little more ingenuity at times. We went through several of these sample problems as well, and he seemed much more comfortable than he had in our first session. Several times when I thought it might take him a minute to realize how to reach the solution, he was able to immediately follow through and reach a solution quickly."
"Another amazing session with the student! She mastered counting by 6's, so we moved on to 8's, and she pushed herself to take on more than I asked her to. Her drive is so impressive."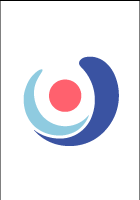 "The client is taking an introductory statistics course. He provided PowerPoint slides and we went over the concepts. I followed his lead and gave details on concepts as he inquired about them. He's starting with hypothesis testing for one population mean. We discussed that in detail, including directional tests, writing hypotheses, setting the level of significance for a test, looking up critical values, and how all of the above is related to both Type I and Type II error."
"We did a review of standard deviation and z scores, and looked at the normal distribution, particularly in reference to the empirical rule. Then we used the z score table to find the probabilities for some individual values, using some data on tree height that I made up on the spot."
"We covered the terminology for hypothesis testing (null vs alternate hypotheses, type I and II errors). The student needed help with applying the definitions to the context of specific problems (putting it in common language). She was positive about the session, and she will be reviewing the chapter and concepts and the practice problems from the book before next week."
Nearby Cities:
Malibu Statistics Tutoring
,
Pacific Palisades Statistics Tutoring
,
Oxnard Statistics Tutoring
,
Woodland Hills Statistics Tutoring
,
Santa Clarita Statistics Tutoring
,
Thousand Oaks Statistics Tutoring
,
Simi Valley Statistics Tutoring
,
Ventura Statistics Tutoring
,
Camarillo Statistics Tutoring
,
Moorpark Statistics Tutoring
,
Santa Paula Statistics Tutoring
,
Agoura Hills Statistics Tutoring
,
Calabasas Statistics Tutoring
,
Port Hueneme Statistics Tutoring
,
Fillmore Statistics Tutoring
Nearby Tutors:
Malibu Statistics Tutors
,
Pacific Palisades Statistics Tutors
,
Oxnard Statistics Tutors
,
Woodland Hills Statistics Tutors
,
Santa Clarita Statistics Tutors
,
Thousand Oaks Statistics Tutors
,
Simi Valley Statistics Tutors
,
Ventura Statistics Tutors
,
Camarillo Statistics Tutors
,
Moorpark Statistics Tutors
,
Santa Paula Statistics Tutors
,
Agoura Hills Statistics Tutors
,
Calabasas Statistics Tutors
,
Port Hueneme Statistics Tutors
,
Fillmore Statistics Tutors
Call us today to connect with a top
Statistics tutor in Chino, CA
(310) 617-6847