We are open Saturday and Sunday!
Call Now to Set Up Tutoring:
(847) 840-2442
Private In-Home and Online Science Tutoring in Chicago, IL
Receive personally tailored Science lessons from exceptional tutors in a one-on-one setting. We help you connect with in-home and online tutoring that offers flexible scheduling and your choice of locations.
How can a Science tutor help you?
Certain topics in science classes can be more confusing than others (such as sound waves or genetics). If your child is struggling with aspects of their science class, a private tutor may be an option to consider. Varsity Tutors can help you find a Chicago, Illinois, science tutor who can be flexible to your family's schedule. Your child can study concepts such as physical science, the scientific process, space, and particles with their tutor either online or in person.

Your child's tutor can also work with them in a way in which they will understand. Their tutor knows that each student learns in their own personal way, and because of this, the tutor can adapt accordingly. Perhaps your child finds it both more interesting and more helpful to learn about waves with a visual aid; if so, their tutor can provide this. Do they prefer lectures for complex topics such as meteorology? That won't be a problem for their tutor. Your child can also work with their tutor at a pace that works best for them. If your child understands certain concepts, such as the water cycle, but is confused about aspects of zoology, then they can slowly go over zoology and skip over the water cycle. Chicago science tutors can be flexible to your child's individual learning needs, guiding them through difficult areas at their own pace.

Science tutors in Chicago also understand that most students do not enjoy spending extra time on school topics. However, the personal attention from a private tutor can provide your child with fun, engaging lessons geared towards their personal interests. If geology is an area they struggle with, they can take a nature walk and apply the concepts to rocks they find. Perhaps organisms are the tough concepts your child can't wrap their head around. If this is the case, their tutor may incorporate a fun animal activity into their sessions. If your student is engaged in the lesson, they may better understand and retain the information being presented to them. They may also enjoy their lessons and, therefore, develop a love for learning.

Whether it is cause and effect homework, an upcoming test on predictions, or the subject of science in general that has your child stumbling, a private tutor may be beneficial. You can receive help finding a dedicated science tutor in Chicago, Illinois, by contacting Varsity Tutors today! A passionate tutor can work one-on-one with your child on your schedule, helping them through the more difficult areas of science.
Recent Tutoring Session Reviews
"Science: reviewed classification systems, he didn't have much trouble, went through his homework with ease

Social studies: read a chapter and did a response on the 13, 14, and 15th amendments, had a little difficulty understanding but after simplification he understood as far as I could tell"
"The student and I covered and outlined Chapter 2 of his forensics book. We went over forensic terms to prepare him for his next exam. The session was productive because he got a lot of work done in the chapter."
"The student and I worked on chemistry and physics. We went over protons, electrons, neutrons, atomic number and atomic mass number. I then quizzed her on the spelling of select elements as well as their abbreviations. We then reviewed SI units and how to convert between units."
"The student reviewed for an upcoming science test. She studied plant biology: vascular and non-vascular plants, parts of a flower, spores and seeds, and photosynthesis. She also had questions about multiplication of decimal numbers. She reviewed the "rules" and completed study link material."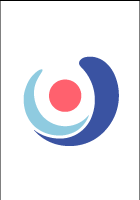 "The student and I spent the majority of our session discussing plans and research for his science project. We also worked on a homework assignment he had for Literature class and we discussed some effective academic organization strategies."
"The student has a big end of quarter science test on Thursday so tonight's session primarily dealt with filling out his study guide for that. We talked a little about his grades and where they went from last week. We followed up on a task I asked him to do at school: asking a teacher about an assignment grade and if he could improve it."
"The student and I got to know each other, then discussed her problems and goals. We are working on time-management tricks, as well as prioritization skills (she often spends too much time on secondary assignments while the most important tasks are still unfinished). We worked through her science homework, using the tips and tricks I showed her."
"During this session we discussed the student's Science project which was to write about an article in the New York Times. Overall this session went well. I was pleased to know that Ellie passed her Spanish exam."
"Brief review of states of matter and their properties. Mostly focused on behavior of liquids and gases -- Archimedes, Pascal, Bernoulli, Boyle, Charles, and their laws. He mostly has what the laws are and how they work (some confusion between Boyle and Charles, but they're similar), but hasn't connected names with laws yet (but that's the easier part). Gets the math to solve force, pressure, area, and volume problems."
"The student explained that she is having trouble in her science class, especially because the teacher does not review the material well enough and gives confusing quizzes. The teacher has just told the class she will be handing them a quiz each class day, and the student does not feel prepared. We discussed textbook note-taking strategies, since it seems she may need to be more self-reliant in this class, and since this is a skill that will help her in all subjects. I think this will help her 1) retain the information she reads, and 2) organize the material into a format easy to review for quizzes. I modeled a method of taking notes from a section in the chapter they are currently reviewing, then had her practice taking notes. We discussed "passive" and "active" reading. She says that she thinks this will definitely help her remember the material better. For homework, I asked her to finish taking notes on the current section and the next one."
"I helped the student create study cards for communication arts and for her science class. This week is the last week for the quarter. She is struggling in Spanish and History. We created vocab flash cards for the rock cycle to study for her science test."
"The student and I discussed the topics relating to his upcoming science test including many questions about the scientific method and the difference between observations inferences theories hypotheses laws facts and other various vocabulary words relating to scientific analysis. The student was very receptive to the coaching that he was provided and did a very good job stopping and asking questions once he was unsure about something. Other topics included different types of mathematical relations like direct relations, indirect relations and inverse relations. We learned about proportionality and we also touched briefly on the Big Bang theory. A lot of emphasis was placed on the difference between scientific law and theory. We did not have enough time to finish talking about problems relating to his upcoming test and I suggested a two hour session for next time which we have scheduled for next Sunday from 930 to 11:30 AM."
Nearby Cities:
Evanston Science Tutoring
,
Skokie Science Tutoring
,
Oak Park Science Tutoring
,
Downers Grove Science Tutoring
,
Highland Park Science Tutoring
,
Des Plaines Science Tutoring
,
Glencoe Science Tutoring
,
Naperville Science Tutoring
,
Oak Lawn Science Tutoring
,
Elmhurst Science Tutoring
,
Lombard Science Tutoring
,
Schaumburg Science Tutoring
,
Lake Forest Science Tutoring
,
Buffalo Grove Science Tutoring
,
Wheaton Science Tutoring
Nearby Tutors:
Evanston Science Tutors
,
Skokie Science Tutors
,
Oak Park Science Tutors
,
Downers Grove Science Tutors
,
Highland Park Science Tutors
,
Des Plaines Science Tutors
,
Glencoe Science Tutors
,
Naperville Science Tutors
,
Oak Lawn Science Tutors
,
Elmhurst Science Tutors
,
Lombard Science Tutors
,
Schaumburg Science Tutors
,
Lake Forest Science Tutors
,
Buffalo Grove Science Tutors
,
Wheaton Science Tutors
Call us today to connect with a top
Science tutor in Chicago, IL
(847) 840-2442