We are open Saturday and Sunday!
Call Now to Set Up Tutoring:
(847) 840-2442
Private In-Home and Online Reading Tutoring in Chicago, IL
Receive personally tailored Reading lessons from exceptional tutors in a one-on-one setting. We help you connect with in-home and online tutoring that offers flexible scheduling and your choice of locations.
How can a tutor assist you in conquering Reading?
Does your child struggle with reading? Whether their issue is with antonyms, synonyms, or decoding, a tutor can help your child with various reading concepts. One route to achieving this is finding a private tutor for your student. Varsity Tutors can help you in connecting with a private, dedicated reading tutor in Chicago, Illinois, who can work with your child either online or in person. Their tutor can help them study idioms, homophones, homographs, suffixes, and roots.

Reading is a skill that your child will need throughout the rest of their life. A private Chicago, Illinois, reading tutor can work with them individually, helping them study concepts they find difficult. This individual attention from their private tutor allows the tutor to get to know your child's interests and personality. They can then incorporate these personal interests into reading lessons, keeping your child engaged in the lesson. By relating topics, such as characters, to a friend or favorite cartoon, your child's tutor can help them learn to love reading, which is often linked to excelling in the subject. There are thousands of books at varying reading levels to choose from, and your child's tutor can pick out stories specifically geared towards their interests and at their reading level. This, again, can keep them engaged and enjoying their lessons. By keeping your child engaged, their tutor is encouraging them to continue practicing and improving.

Many children who struggle with reading need to begin at a slower pace, gradually building on their skills and gaining reading speed. Chicago reading tutors are focused on your child's learning goals and needs. This means they can work with your child at a pace that allows them to learn, however slowly they need to go. When a child needs help with reading, they also tend to shy away from reading aloud in the classroom setting, eliminating the valuable practice gained through this process. By working with their tutor one-on-one, your child can feel comfortable reading aloud. This means they can practice their reading with their tutor without the anxiety of their peers listening to them stumble over words. This also aids in overcoming pronunciation and phonological awareness obstacles.

The ability to read will prove to be an incredibly valuable skill for your child to possess for their future academic career. For assistance finding a private reading tutor in Chicago for your child, contact Varsity Tutors today!
Recent Tutoring Session Reviews
"When first starting with the student, I was admittedly worried about his ability to retain sounds and letters. However, he did much better today, being able to recognize A-B-C in various orders rather than repeating their sounds via the alphabet song. He also remembered words that started with those letters, which he had trouble doing previously. We read 'Poppleton' and 'Clifford's Family' together, and I had him point out and count all the A-B-C's he saw on the page. I then introduced Dd to him, and had him fill in the missing 'd' from words like dinosaur and dog. We'll add in Ee next week."
"We reviewed sight words previously missed. Practiced until firm. Did a fluency check using passage that accompanied story. Read 96 wpm, increasing from previous 2 measures. The student and I took turns reading every other page, "Marcus Loses Patches". He did an excellent job reading. Completed answering comprehension questions. Excellent job with short answer. 80% on multiple choice. Practiced reading words with phonograms /oa/ and /ow/ (long o sound)."
"This was another great session! the student and I reviewed over 60 sight words (even introducing larger words like "important" and "group") by playing hide and seek with them. We then read two chapters together in his Magic Tree House Book and he again read complete sentences when I stopped and pointed at words I knew that he would know. Next session, we will focus on cursive."
"The student worked on organizing his ideas to compose a piece of writing based on a reading assignment. We went from notes to a first draft, to a final piece. He showed a good ability in placing things where they belonged. We also worked on sight words for writing."
"Continued focus on reading with the student. We read a more challenging story book from his school (About an uncle with a blue tie) and stopped at longer words, breaking them into smaller sounds. We reviewed more common word endings. In the future we will look at "sh" and other consonant blends to give him some practice with them. We played our card game to increase our vocabulary, also breaking these words down into smaller pieces."
"The student and I worked on some more reading and basic writing skills today. He created another Calvin and Hobbes comic strip, and we worked to write realistic dialogue and fitting action for the strip. We went over the spelling words he was given this week, and went over the vocabulary words he has had trouble with recently. He said he only got 1 word wrong on his spelling test, an improvement from the week before."
"The student has a report on Germany due later this month and has to first hand in an outline tomorrow. We worked on the outline, did some additional research, and went over what still needs to be filled in."
"The student and I read the Lion the Witch and the Wardrobe. I've been very impressed by his progress since we started working together and today he was reading smoothly for long stretches in a book with a fair amount of difficult vocabulary. He's come a long ways."
"The student and I began with math today, working on quadrants and inequalities. We then moved onto science, going through a worksheet that covers climate change causes and effects. The last portion was spent going through worksheets for his current book for English class."
"We spent the first hour of the session reading and responding to a current events article. There were a lot of vocabulary words in the article that were new to the student. I encouraged her to use context clues to make an educated guess about their meanings. I also helped her recognize words that have the same roots as words she knows. We discussed bias, and what words in the article show bias. Before I left, we read and discussed her next, related assignment, which is to write a 3 paragraph news article that shows bias but does not explicitly state an opinion. Then we reviewed her multiplication tables and played Buzz (with 7), Boing (same game but with 8), and both at the same time. She still makes a few errors, but her multiplications are much improved."
"The student prepared her math homework on identifying greater than and less than and geometric shapes. She reviewed her spelling words for her test tomorrow. She could properly spell and write all her words, but must remember the correct spelling of "church"."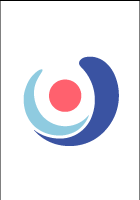 "The student and I continued to work on his reading comprehension. I tried to help him better understand the larger chunks of an extended portion of reading or chapter. I tried to help him move away from the "nitty-gritty" details to focus more on the larger issues and themes of a chapter or selection. I continued to help him develop a method for figuring out vocabulary he is unfamiliar with. I continued to work with him on answering the "so what?" question, the "why?" question and the "what's the point?" question. I assigned him some sports reading for him to practice stepping back and seeing what function a paragraph of details serves in the larger text."
Nearby Cities:
Evanston Reading Tutoring
,
Skokie Reading Tutoring
,
Oak Park Reading Tutoring
,
Downers Grove Reading Tutoring
,
Highland Park Reading Tutoring
,
Des Plaines Reading Tutoring
,
Glencoe Reading Tutoring
,
Naperville Reading Tutoring
,
Oak Lawn Reading Tutoring
,
Elmhurst Reading Tutoring
,
Lombard Reading Tutoring
,
Schaumburg Reading Tutoring
,
Lake Forest Reading Tutoring
,
Buffalo Grove Reading Tutoring
,
Wheaton Reading Tutoring
Nearby Tutors:
Evanston Reading Tutors
,
Skokie Reading Tutors
,
Oak Park Reading Tutors
,
Downers Grove Reading Tutors
,
Highland Park Reading Tutors
,
Des Plaines Reading Tutors
,
Glencoe Reading Tutors
,
Naperville Reading Tutors
,
Oak Lawn Reading Tutors
,
Elmhurst Reading Tutors
,
Lombard Reading Tutors
,
Schaumburg Reading Tutors
,
Lake Forest Reading Tutors
,
Buffalo Grove Reading Tutors
,
Wheaton Reading Tutors
Call us today to connect with a top
Reading tutor in Chicago, IL
(847) 840-2442