Call Now to Set Up Tutoring:
(847) 840-2442
Private In-Home and Online MCAT Tutoring in Chicago, IL
Receive personally tailored MCAT lessons from exceptional tutors in a one-on-one setting. We help you connect with in-home and online tutoring that offers flexible scheduling and your choice of locations.
How can a MCAT tutor help you?
Are you a pre-med student beginning to prepare for the Medical College Admission Test (MCAT)? The importance of this test can seem overwhelming and it may seem impossible to know where to start studying. Varsity Tutors can assist you in finding a private Chicago, Illinois, MCAT tutor, who can help you through the stressful studying process. The MCAT comes at a time that is incredibly busy and stressful for students. With this in mind, your tutor can work with you online or in person at a place and time determined by you.

Have you signed up for test prep courses and study groups, only to find you spend a great deal of time on topics you already understand and not enough time going over the areas you need to cover? Private Chicago MCAT tutoring provides individualized attention to your personal learning needs. You can work with your tutor going over only the areas that you actually need to cover. You may feel you have mastered the chemical and physical foundations of biological systems, but desire to spend an extensive amount of time really working on sociology. Your tutor can offer you in-depth coverage of the topics that you struggle with the most. To help you pinpoint the exact areas of the exam that you have a hard time with, your tutor can give you a practice exam. You and your tutor can then go over the results of your practice exam. This not only lets you both see where you should be spending the majority of your time, but also allows for you to receive immediate feedback and explanations of answers marked as incorrect.

Your tutor can also work with you at a pace that allows for you to absorb and retain the information at hand. MCAT tutors in Chicago can study with you in a one-on-one environment, allowing for the luxury of moving at your personal learning speed. You can choose to go slowly over topics, such as general chemistry and biology, asking question after question, until you feel confident in your understanding. Likewise, your tutor can also teach you in a way that you understand. Each person learns in a unique way, and your tutor can adjust their teaching style to match whichever learning style speaks to you.

The MCAT is one of the most important exams you will take regarding your future academic and professional life. Be as prepared as possible for it by contacting Varsity Tutors. Our educational directors can help you find an MCAT tutor in Chicago, Illinois, who can help you study.
Recent Tutoring Session Reviews
"The student and I reviewed for his final exam later today. We reviewed related rates, implicit differentiation, optimization problems, integration by substitution, and other problems, with an emphasis on word problems."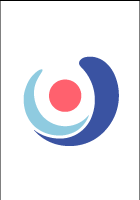 "The student and I reviewed for the second part of her algebra test. I created problems covering material from chapters 1 through 6. Topics included solving linear equations, simplifying radical expressions, solving and graphing inequalities, and graphing inequalities."
"The student and I discussed our lesson plan for exam prep and talked about a general timetable for taking the exam and going through the application cycle. We also went over the results of his first practice test to highlight the areas that we needed to focus on. We talked about a strategy for approaching the verbal questions and worked through three practice passages. He will work through another four practice passages before our next session."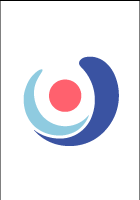 "Today was my first session with the student. We covered mostly Biology-the Nervous System. We did a very conversational approach where I taught the student some of the ideas and he also taught me some which was helpful to him.
We also had time to discuss a semi-time-line for the student to follow until his exam in May. We need to finalize this though. The emphasis for the student now until the test should be on practice passages and doing as many as he can. He should still do content review as well but that shouldn't be the focus."
"The student and I had a great final session before her test! She had made really good progress throughout our time together and I have great confidence in her going into this test. I wish her the very best of luck, and I look forward to hearing about how it goes!"
"The student and I met for the first time this session. We discussed her past ACT performance and future goals. She had a lot of questions about medical school and asked what my thoughts were on pursuing a Physician's Assistant degree. She seemed unsure of whether it would be best to retake the ACT and apply or simply reapply. We decided to review her diagnostic exam next session."
"During today's tutoring session the student and I went over a few more difficult passages and then went through some timed sections to see how he would do in a mock test-like situation. We also went over some Fluids problems that he had some difficulty with."
"Topics covered in MCAT gen chem: atomic structure, radioactivity, electron configuration, forces. Topics covered in MCAT physics: forces and force diagrams, friction, inclined planes, and pulleys. The student showed great improvement in his understanding of the latter 3 topics in physics."
"We covered basic concepts a number of practice problems related to wave motion, the properties of light, and the behavior of lenses and mirrors. We also went over a number of problems that she had completed on her own since our last session."
"We discussed what the student wants to cover. We focused on the biology section, as he felt that was his weak point, and we reviewed one of the practice tests he took. I noticed some patterns in the mistake he was making and brought them to his attention. We agreed to meet again on Sunday."
"Today the student and I went over passage-based issues she was having on previous practice tests. She has already noticed an increase by a few points in her score and I believe with a bit more practice, she will soon arrive at her target score. Today we covered topics of pressure, the ideal gas law, graph interpretation, and rotational motion. Keep up the great work!"
"Today we covered the reading section of the ACT. We went over the different types of passages and their respective questions, then worked through 7 sample essays to get a taste of all the questions. We finished off by having the student work through a reading section from the practice test, then going over how she did and where she needed to improve."
Nearby Cities:
Evanston MCAT Tutoring
,
Skokie MCAT Tutoring
,
Oak Park MCAT Tutoring
,
Downers Grove MCAT Tutoring
,
Highland Park MCAT Tutoring
,
Des Plaines MCAT Tutoring
,
Glencoe MCAT Tutoring
,
Naperville MCAT Tutoring
,
Oak Lawn MCAT Tutoring
,
Elmhurst MCAT Tutoring
,
Lombard MCAT Tutoring
,
Schaumburg MCAT Tutoring
,
Lake Forest MCAT Tutoring
,
Buffalo Grove MCAT Tutoring
,
Wheaton MCAT Tutoring
Nearby Tutors:
Evanston MCAT Tutors
,
Skokie MCAT Tutors
,
Oak Park MCAT Tutors
,
Downers Grove MCAT Tutors
,
Highland Park MCAT Tutors
,
Des Plaines MCAT Tutors
,
Glencoe MCAT Tutors
,
Naperville MCAT Tutors
,
Oak Lawn MCAT Tutors
,
Elmhurst MCAT Tutors
,
Lombard MCAT Tutors
,
Schaumburg MCAT Tutors
,
Lake Forest MCAT Tutors
,
Buffalo Grove MCAT Tutors
,
Wheaton MCAT Tutors
Call us today to connect with a top
MCAT tutor in Chicago, IL
(847) 840-2442