CBS ranked us "Best Tutors in Chicago"! Contact us to hear why. We serve the entire metro area.
Award-Winning Private ISAT Tutoring in Chicago, IL
One-on-one, personalized tutoring
Private In-Home and Online ISAT Tutoring in Chicago, IL
Receive personally tailored ISAT lessons from exceptional tutors in a one-on-one setting. We help you connect with in-home and online tutoring that offers flexible scheduling and your choice of locations.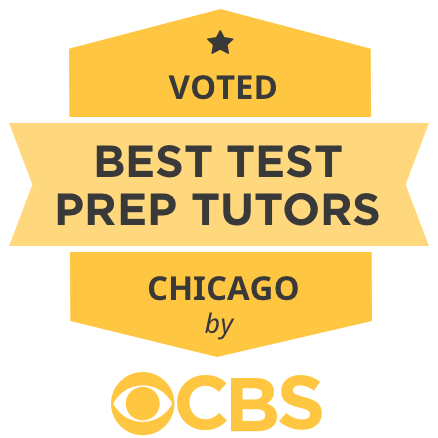 How can a tutor help your child master the ISAT?
The ISAT, or the Illinois Standards Achievement Test, is an exam that tests a student's individual achievement in accordance with the Illinois Learning Standards. Every year, this exam is given to students in third through eighth grades. It evaluates students on their reading, science, and math skills. If your student struggles with any of those subjects, it may be a good idea to pursue Chicago, IL, ISAT tutoring for your child. Varsity Tutors can help you find an ISAT tutor to help your child prepare for the exam.

Chicago ISAT tutoring may be a great option for your child if they struggle to study for big tests. If your child doesn't enjoy reading or stumbles through their reading assignments, their private tutor may provide reading material for them on topics that they enjoy, like sports game recaps or movie reviews. These are the types of light reading your child can start with to acclimate themselves to the reading passage that will be on the exam. Their tutor can also help them with identifying the purpose, main themes, tones, style, genre, and other elements of writing in practice passages. The tutor can also offer them tips and strategies to help them work through the passages in a timely fashion. Your student's personal tutor can give them the one-on-one attention they can't get in the traditional classroom setting.
CBS ranked us "Best Tutors in Chicago"! Contact us to hear why. We serve the entire metro area.
Recent Tutoring Session Reviews
"This week, the student and I went back to our format of working ACT Math review problems from the review book. I noticed that the student was more confident in answering some of the algebra/geometry questions. I believe that through repeated reference to the Math Concepts worksheet, he will remember the correct formulas and better recognize the optimal solution process. "
"Reading - set reduced time limits of 9 minutes per section (4m per passage, 5m for questions). This time limit is reflective of actual test conditions. Student consistently scored between 80-90% per section. Student commented that the reduced time limits actually worked better for her since she had to just go with her gut, and didn't have as much time to second guess her answers. Student took an entire science section straight through with a time limit of 50s/q (reflective of test conditions). Student scored 32/40 and had 3:30 remaining. I encouraged her to use the remaining time to check over passages that gave her trouble."