CBS ranked us "Best Tutors in Chicago"! Contact us to hear why. We serve the entire metro area.
Award-Winning Private Biology Tutoring in Chicago, IL
One-on-one, personalized tutoring
Private In-Home and Online Biology Tutoring in Chicago, IL
Receive personally tailored Biology lessons from exceptional tutors in a one-on-one setting. We help you connect with in-home and online tutoring that offers flexible scheduling and your choice of locations.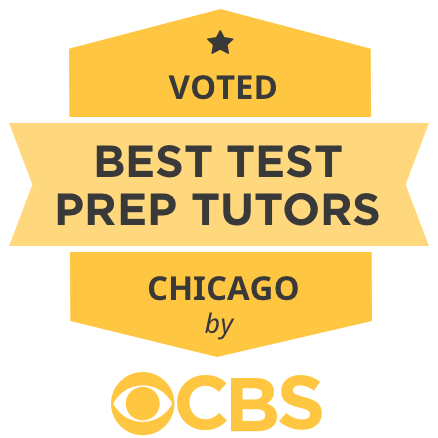 How can a Biology tutor help you?
Biology is a fascinating branch of science. It involves many intricate concepts, so it can be too much material for some students to fully grasp right away. Are you struggling with your biology course? Have you tried many different ways to study that haven't worked? A great way to get assistance on those problem areas is to let Varsity Tutors help match you with a biology tutor. A tutor can guide you through your coursework and teach you to study more effectively. Chicago, Illinois, biology tutoring is an excellent option to consider if you are behind or struggling in your biology class.

Biology concepts like the cellular process are complicated, and they may have a lot of steps and definitions that help to explain how they work. Many students may have difficulty understanding concepts like diffusion, passive transport, or DNA transcription. A personal tutor can go over this material with you as much as you need. Chicago biology tutors can provide personalized lesson planning for your particular biology needs. The traditional classroom setting is not meant for every kind of learner, and that is why private tutoring is so beneficial. No matter your learning style, whether it be hands-on, auditory, or visual, your professional tutor can design lessons that complement the way you understand information. There is no reason to hesitate in getting yourself some extra help. Biology tutors in Chicago can provide the assistance you need in your biology coursework.
CBS ranked us "Best Tutors in Chicago"! Contact us to hear why. We serve the entire metro area.
Recent Tutoring Session Reviews
"We first worked on solving quadratic equations by factoring and by finding the root. She had a couple of questions left on her worksheet that we went through. She had a good handle on how to solve these types of problems. We also reviewed her most current biology notes, which included a basic introduction to the kingdom Animalia. We then worked ahead to discuss the sponges and cnidarians; what they are, what features do they possess and, what makes them be further advanced in the phylogenetic tree."
"The student got a B on her exam! That was great news. We started learning new material for her next exam. The class is covering biological diversity, so we discussed the differences between prokaryotic and eukaryotic cells. We discussed how organisms make/get food via autotrophy, heterotrophy, or mixotrophy. We talked about the three domains. Then, we learned about different prokaryotes, the large range of conditions they live in, their shapes, and how they may be beneficial or detrimental to human beings. Finally, we started discussing protists and their means of locomotion."