We are open Saturday and Sunday!
Call Now to Set Up Tutoring:
(847) 840-2442
Private In-Home and Online Accounting Tutoring in Chicago, IL
Receive personally tailored Accounting lessons from exceptional tutors in a one-on-one setting. We help you connect with in-home and online tutoring that offers flexible scheduling and your choice of locations.
How can a Accounting tutor help you?
Is your dream to one day become an accountant, but you are struggling to understand the realization concept in your current accounting course? If this scenario sounds all too familiar, a tutor may be helpful to your studies. Varsity Tutors can help you locate a great accounting tutor in Chicago, Illinois. Your tutor can help you work through complex concepts in your accounting course and study for important class quizzes. Whether you have an upcoming class quiz on a concept you just cannot wrap your head around or would like to go over a lesson on a topic you did not understand in class, your tutor can help. Your tutor also understands that accounting is not the only thing you have on your plate. Because of this, your tutor can work with you around your schedule, either online or in person, at a time and place that works for you.

Accounting concepts such as owner's equity and the duality concept may be difficult to fully understand. However, your private Chicago accounting tutor can help you work through these concepts. Together, you and your tutor can devise a study plan that is tailored to your personal learning needs and goals. This study plan can allow you to work at your own pace through the complex topics being covered in accounting lessons. You can spend an entire session just covering the matching concept, if that is what you need. At the same time, if you just need a review of certain topics, like accruals, and have total confidence in your knowledge in other topics, perhaps substance over form concepts, you can choose to do a quick review or skip these areas. Chicago, Illinois, accounting tutoring allows for personalized lessons geared solely towards your learning.

Through your years as a student, you may have found that you learn in different ways than your classmates. The personal attention from your private tutor can allow for you to have lessons utilizing the teaching style with which you feel most comfortable. Often learning styles vary between concepts as well. For example, you may rather listen to a lecture on faithful representation, but prefer a visual aid for clarification on materiality. The choice is yours, and your tutor can adapt to accommodate your learning style needs.

Do you dream of becoming an accountant or simply desire to hone the concepts being covered in your current course? Contact Varsity Tutors for help finding an accounting tutor in Chicago.
Recent Tutoring Session Reviews
"Prepared for her test today. The student seems to have an extremely good grasp on the area of triangles, given three sides, equation. She is also becoming more and more familiar in when to use the law of cosines vs. sines.

We went over her previous mini-quiz and found some discrepancies that the teacher might have missed. Make sure to bring this up with the teacher tomorrow! Key facts such as angle length and definition of triangle should be reviewed (ex. if one angle is 130 and another is given at 50, then a triangle CANNOT exist).

As for the review sheet, although the student is very comfortable with the SSS area equation, she should try to use the ASA equations a well. Don't be afraid that it looks complex, it's actually simpler than the SSS equation.

Good luck on your test!
Keep up the great work!"
"Today the student and I covered lesson 12-7, AA and SAS Theorem.  She did very well with the overall concepts, and is enjoying the new teacher.  We still continue to work on details of concepts, and focus.  She has been getting exceptionally better.  The student is a pleasure to work with.  "
"Only the student and I worked today. We did the entire chapter 5 in the French for Children DVD set. We watched different children song videos keeping an eye out for words that he has been learning in the DVD set. At the end, we watched videos of Skylanders in French. He did a great job. He is learning more and more words and phrases."
"I helped student 1 and student 2 understand Acids and Bases. We worked through a set of notes from their teacher and we looked at various examples of how to name different types of acids, recognizing the difference between acids and bases, and calculating hydrogen and hydroxide ion concentrations."
"The student and I went over his homework assignment for Chapter 6. During that process, we covered all the associated topics and concepts so that he had a thorough understanding of the material in that chapter. We then prepared for his quiz."
"We went over the previous two homework assignments. First one was to create a comprehensive budget based on data given. Second assignment was to deal with variable and fixed variances in budgets. Completed that and was given upcoming assignments."
"Activity-Based Management, Balanced Scorecard, Reviewing Overhead Allocation based on different activity drivers for paper case study. The student has a better understanding of costing and is starting to realize how to allocate overhead based on different activities in the manufacturing process. We started reviewing the case study on a macro level by identifying which calculations he could make. Balanced scorecard exercises were easy for him because it just involved simpler ratios comparing financial data from the textbook."
"The student was able to work through the material and grasp the content. We worked on information from chapters 7 and 8. We also went over other problems from chapters 5 and 6 to discuss her test. The student has shown great progress since our last meeting. She was able to discuss the items by their names - unit price, average cost, ending inventory, etc. Speaking this language illustrates her increased comprehension. I provided her some good study tips and test taking tips for her upcoming midterm. She also independently completed problems before our session and was able to work through a lot of them."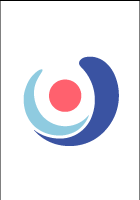 "The student and I went through two chapters for her class since she missed her last in-class session. We talked through revenue management and financial analysis & ratios. We covered different topics in each such as pricing structures, customer segmentation, and RevPAR. For financial analysis we also discussed the formulas form and real-world applications of metrics with P/E Ratio, EPS, Current Ratio, Occupancy %, and different profit margins. The student is moving along quite well and with a little bit more practice/memorization will have all the ratios down."
"The student was great today. We covered the rest of chapter 8 and then worked on chapter 10. After that we worked on a pre-exam questioner she had from the class. I believe she is ready for the Friday's test."
"We worked on several problems from the previous year's accounting exam. Next session, we will work on more problems in the exam. Her final exam will be in about 3 weeks and is an open book, She'll be able to pick 10 out of 14 questions to answer, so she should do well."
"The student and I reviewed the three formulas for the material, price and quantity variances and the three formulas for the labor, cost and hour variances. After the review of the formulas we worked examples of each of the variances. The student seemed to understand the formulas and how to apply them. The session lasted about an hour and ten minutes. The student felt that we had covered the items she needed help with and requested the session end early."
Nearby Cities:
Evanston Accounting Tutoring
,
Skokie Accounting Tutoring
,
Oak Park Accounting Tutoring
,
Downers Grove Accounting Tutoring
,
Highland Park Accounting Tutoring
,
Des Plaines Accounting Tutoring
,
Glencoe Accounting Tutoring
,
Naperville Accounting Tutoring
,
Oak Lawn Accounting Tutoring
,
Elmhurst Accounting Tutoring
,
Lombard Accounting Tutoring
,
Schaumburg Accounting Tutoring
,
Lake Forest Accounting Tutoring
,
Buffalo Grove Accounting Tutoring
,
Wheaton Accounting Tutoring
Nearby Tutors:
Evanston Accounting Tutors
,
Skokie Accounting Tutors
,
Oak Park Accounting Tutors
,
Downers Grove Accounting Tutors
,
Highland Park Accounting Tutors
,
Des Plaines Accounting Tutors
,
Glencoe Accounting Tutors
,
Naperville Accounting Tutors
,
Oak Lawn Accounting Tutors
,
Elmhurst Accounting Tutors
,
Lombard Accounting Tutors
,
Schaumburg Accounting Tutors
,
Lake Forest Accounting Tutors
,
Buffalo Grove Accounting Tutors
,
Wheaton Accounting Tutors
Call us today to connect with a top
Accounting tutor in Chicago, IL
(847) 840-2442