Call Now to Set Up Tutoring:
(215) 510-6413
Private In-Home and Online ISEE Tutoring in Chester County, PA
Receive personally tailored ISEE lessons from exceptional tutors in a one-on-one setting. We help you connect with in-home and online tutoring that offers flexible scheduling and your choice of locations.
How can a tutor help your child master the ISEE?
Your child is excited about attending a new private school next season and you need to have him or her excel on the ISEE. Experienced educators advise parents to give their children the best advantage with private one-on-one tutoring. With any test, there are no guarantees. Get the help you need by contacting Varsity Tutors' educational directors who can find a great ISEE tutor in Chester County, PA, to strive to ensure your child excels.
The ISEE is required for students entering private schools in grades 4-11. The test is offered for three grade-specific levels: lower, grades 4-5; middle, grades 6-7; and upper, grades 8-11. Your ISEE tutor could help your child is thoroughly prepared for his or her grade level to ensure excellent results. Contact one of our educational directors to get connected with ISEE tutors in Chester County.
ISEE tutors are experts in engaging and improving test performance in children at any age or skill level. To launch the test-prep process, your tutor will assess your child's current skills and create a custom study plan. The plan is flexible and changes as your child understands each element. If the tutor feels help is needed in any area, he or she will offer drills and exercises to reinforce the learning. The 3-hour ISEE test has an additional 50 minutes for an optional essay. The individual school may require an additional test panel for their purposes. Each level of the test includes only the grade-specific questions for that group. The ISEE has the same subject outline for all levels: Verbal Reasoning, Quantitative Reasoning, Reading Comprehension, and Math Achievement. The educational directors at Varsity Tutors could help you connect with ISEE tutoring in Chester County. Your ISEE tutor is an expert at every detail of the exam. To build skills and confidence, your child could become proficient at answering a variety of test questions: multiple choice, synonyms, sentence completion, numbers, measurement, organization, logic, and more. Parents and students agree that the expert test-prep experience gained here will be helpful throughout your child's entire school years.
Best of all, the dates, times, and locations of all sessions are of your choosing. Your child could learn at home, at the school library, or any public venue. If your child cannot attend in person, he or she can access a face-to-face online learning platform to interact with their tutor when it's convenient. Varsity Tutors can identify the perfect ISEE tutor in Chester County, PA, with expertise and depth of knowledge to strive to ensure your child excels.
Recent Tutoring Session Reviews
"The student worked practice math sessions on the study website. We identified solving an equation for a single variable and negative numbers as potential problems on the test, as well as the fractions from the last session. She will work more on her math, along with vocabulary and reading comprehension. She will complete practice on fractions for our next session, as well as making notes on areas that she has questions."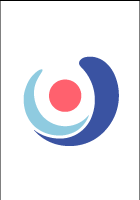 "We worked on essay writing, fraction to decimal conversion, and multi-digit multiplication. Student 1 seems to be much more receptive to the reading/writing side of things, while Student 2 lights up when we work on math."
"Today we covered the test basics; What is on the test, how the test is scored and used, and what many of the sections look like (types of questions, skills, etc.). I used it as a way to start determining what the areas of greatest focus should be for upcoming sessions. I also asked that she take a practice test as homework to complete the diagnostics, both content and speed."
"Student 1: She continues to complete 7th grade reading passages with very few problems. These passages introduce her to great vocabulary to use in her writing, and the questions challenge her in a way that really make her go back to the passage to figure things out, which is good. We've been working on double digit and triple digit multiplication, which will definitely aid several problems on the ISEE exam. She is still getting the hang of it, and practice makes perfect. She's doing great! Student 2: She has really been stepping up her focus. We take fewer breaks, and she is able to stay focused on a particular question for a much longer period of time. She is doing great on reading, so I am currently working on her math focus. We've been working on writing lately as well. We're doing descriptive sentences, and will move on to plot sentences soon."
"The student wanted some additional help with the essay section on the placement test. She especially had questions about writing introductions and conclusions. We worked on spider diagrams, wrote a practice essay together, and did additional practice on intros and conclusions on a separate topic. In particular, we discussed coming up with real-world examples and making sure she could defend each reason she gave when trying to answer the essay prompt. She asked good questions and seemed to grasp the lesson well, incorporating concepts into her work in original ways. Next session we will work more on intro and conclusion structure, and reinforce content."
"Great tutoring session. Stressed CAREFUL attention to detail and directions when doing practice problems. Left the student with instructions to make specific vocab flashcards and practice using a test prep book."
Nearby Cities:
New Jersey ISEE Tutoring
,
Bethesda ISEE Tutoring
,
College Park ISEE Tutoring
,
Prince George's County ISEE Tutoring
,
Silver Spring ISEE Tutoring
,
Moorestown ISEE Tutoring
,
Wilmington ISEE Tutoring
,
Princeton ISEE Tutoring
,
King of Prussia ISEE Tutoring
,
Ambler ISEE Tutoring
,
Doylestown ISEE Tutoring
,
Newtown ISEE Tutoring
,
Downingtown ISEE Tutoring
,
West Chester ISEE Tutoring
,
Springfield ISEE Tutoring
Nearby Tutors:
New Jersey ISEE Tutors
,
Bethesda ISEE Tutors
,
College Park ISEE Tutors
,
Prince George's County ISEE Tutors
,
Silver Spring ISEE Tutors
,
Moorestown ISEE Tutors
,
Wilmington ISEE Tutors
,
Princeton ISEE Tutors
,
King of Prussia ISEE Tutors
,
Ambler ISEE Tutors
,
Doylestown ISEE Tutors
,
Newtown ISEE Tutors
,
Downingtown ISEE Tutors
,
West Chester ISEE Tutors
,
Springfield ISEE Tutors
Call us today to connect with a top
ISEE tutor in Chester County, PA
(215) 510-6413