Chemical Engineering Tutoring Near Me
Private In-Home and Online Chemical Engineering Tutoring Near You
Receive personally tailored Chemical Engineering lessons from exceptional tutors in a one-on-one setting. We help you connect with in-home and online tutoring that offers flexible scheduling and your choice of locations. Varsity Tutors helps thousands of people asking, "How do I connect with the best Chemical Engineering tutors near me?"
100% Tutor Satisfaction Guarantee
At Varsity Tutors, we're committed to connecting you to top tutors capable of delivering an outstanding experience. That's why we provide a 100% tutor satisfaction guarantee.
Looking for "Chemical Engineering tutors near me"? Varsity Tutors can help.
Becoming a successful chemical engineer means meeting numerous challenges. A chemical engineer needs to master laboratory practices as well as theoretical knowledge. They need to learn how to apply their critical thinking skills and creativity in order to design efficient and practical systems. If you could use some guidance to help make the most of your chemical engineering education, a private tutor may help you do so. Private instruction can be conducted either in-person or via face-to-face online tutoring, or a combination of both.
Private tutoring is effective because it focuses on the individual needs of each student. The educational directors at Varsity Tutors consider a variety of factors before connecting you with a qualified private chemical engineering tutor. One of the primary considerations is your experience with the material at hand. They also contemplate your concerns, your curriculum and class syllabus, and the ways in which you learn best as they help you select the tutor who can guide you toward achieving your academic goals. Your tutor can take these same factors into account when creating a personalized learning plan to follow during your tutoring sessions. If you feel you need to work on quantum mechanics, but fully understand process design, your tutor can focus on the former.
4.9/5.0 Satisfaction Rating*
Recent Tutoring Session Reviews
"Today, the student and I covered topics related to evolution and natural selection with a focus on Equilibrium. I mostly clarified topics related to H-W equilibrium because the student still felt unclear about its significance and use. I feel confident he understood my message at the end of our session, however I still feel he could use a firmer grasp on the difference between allele frequency and genotype frequency in ideal populations. Otherwise, he is strong in his understanding of evolution."
"We reviewed for the student's test on evolution the following day by reviewing: - Analogous vs Homologous Structures - Artificial vs Natural Selection - Speciation and Hybrid Species - Three main types of evidence for evolution - Radiometric Dating - The Contributions of Lyell, Darwin, Wallace, Malthus, and Linnaeus on our understanding of Evolution. We reviewed his last test and quiz which both showed marked improvement. "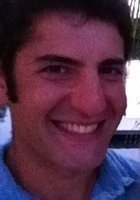 "For this session, we focused on the student's new chapter on reproduction. She started with plant reproduction. So, we covered the anatomy of the male and female plants, including the stamen and pistil. We also went over the difference between a spore and a pollen grain. Along the same lines, we covered how fertilization occurs in plants, pollen grain binding to the stigma leading to the formation of a pollen tube. She struggled the most with understanding the alternation of generations of plants and how a plant can go from being haploid to diploid and then back to haploid. To help her better understand this, I used a diagram showing that plants can only produce gametes during certain stages of their life cycle."