We are open Saturday and Sunday!
Call Now to Set Up Tutoring:
(617) 947-9800
Private In-Home and Online Calculus Tutoring in Chelsea, MA
Receive personally tailored Calculus lessons from exceptional tutors in a one-on-one setting. We help you connect with in-home and online tutoring that offers flexible scheduling and your choice of locations.
Recent Tutoring Session Reviews
"Worked through calculus review problems together, making sure the student could explain and defend his answers as we went."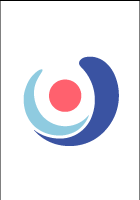 "The student had some online homework that she wanted to finish. There were several problems that she needed to complete. We reviewed all of the problems except one, but I believe Christen now has the tools to do the last problem on her own. We will most likely be going over some optimization problems (story problems) at the next session (Section 3.7)."
"We worked on her final project, where she had to find the volume of a vase. We talked about the best ways to make measurements, then we worked through the math."
"We reviewed about graphs of sine and cosine, and then we talked about graphs of tan, cot, sec, and csc. The student's willing to try to understand the concepts. She does have a hard time to make the connections between concepts in trigonometry. She has homework during the weekend. I would like to get some feedback after she learned this section in class next week."
"Reviewed implicit differentiation, linear approximation, integration using power rule and substitution, vertical and horizontal tangent lines, and optimization problems involving function of a single variable."
"We covered two homework assignments covering multivariable functions and taking partial derivatives to find and classify critical values. By at the end of the session, the student was deriving with the best of them."
Nearby Cities:
Framingham Calculus Tutoring
,
Westminster Calculus Tutoring
,
Providence Calculus Tutoring
,
Worcester Calculus Tutoring
,
Hartford Calculus Tutoring
,
Nashua Calculus Tutoring
,
Cranston Calculus Tutoring
,
Woonsocket Calculus Tutoring
,
Leominster Calculus Tutoring
,
Fitchburg Calculus Tutoring
,
Marlborough Calculus Tutoring
,
Norwich Calculus Tutoring
,
New London Calculus Tutoring
,
Groton Calculus Tutoring
,
New Hampshire Calculus Tutoring
Nearby Tutors:
Framingham Calculus Tutors
,
Westminster Calculus Tutors
,
Providence Calculus Tutors
,
Worcester Calculus Tutors
,
Hartford Calculus Tutors
,
Nashua Calculus Tutors
,
Cranston Calculus Tutors
,
Woonsocket Calculus Tutors
,
Leominster Calculus Tutors
,
Fitchburg Calculus Tutors
,
Marlborough Calculus Tutors
,
Norwich Calculus Tutors
,
New London Calculus Tutors
,
Groton Calculus Tutors
,
New Hampshire Calculus Tutors
Call us today to connect with a top
Calculus tutor in Chelsea, MA
(617) 947-9800