We are open Saturday and Sunday!
Call Now to Set Up Tutoring:
(716) 703-0319
Private In-Home and Online Pre-Calculus Tutoring in Cheektowaga, NY
Receive personally tailored Pre-Calculus lessons from exceptional tutors in a one-on-one setting. We help you connect with in-home and online tutoring that offers flexible scheduling and your choice of locations.
Recent Tutoring Session Reviews
"The student had over a dozen of exercises in pre-calculus covering topics in trigonometry and the unit circle, including arc length and reference angles. I showed her how the unit circle relates to the trig functions' values at certain central angles. Also, I gave her mnemonic abbreviations to aid in her memorization of the signs for each trigonometric function in each of the 4 quadrants. She mentioned at the start that she found it taxing to memorize all the values for different trig functions at various special central angles like 300 degrees or 135 degrees. I did not see any scores/grades to ascertain progress during this session. She was mostly focused on understanding the concepts and topics about the unit circle and trig function values. I think she could use extra exercise, either with a tutor or by herself, on these concepts and formulas in order to do well in any upcoming test or quiz."
"The student had plenty of homework and notes to go over with me; her teacher writes and works very fast, so she misses much of the material in class. We went over factoring polynomials of higher degrees, synthetic division, finding rational and irrational roots, how to find roots using a graphing calculator, solving inequalities, shading inequalities on a number line, and graphing rational equations by finding domain restrictions and asymptotes. She did well despite the volume of material and tedious subject matter. She had the most trouble with factoring polynomials, which is understandable, but definitely grasped the other sections with practice. Because she already had many hw problems to get through, I did not give her any extra work this time."
"The student has a quiz tomorrow, so we reviewed a lot of recent material. We discussed factoring, long division of polynomials, multiplicity, and end behavior of polynomials. We went over quite a few examples, as well as a lot of practice problems from one of her review sheets. She seemed to feel confident in the content. She said that she expected to do better on this quiz than her past ones."
"The student has an exam Thursday, so we spent this session going over a review packet. The exam covers Limits, Limits at Infinity, Infinite Limits and Continuity. He completed about half the packet, and he has a review session in class tomorrow."
"The student has her first test in Pre-Calc tomorrow and claims she does not know any of the material. The student will be given extra time on Wednesday to work on the test, so we will meet again tomorrow to work some more. We covered coordinate graphs, transformations of point across x-axis, y-axis, origin. Pythagorean Theorem, distance formula, graphing linears and quadratics."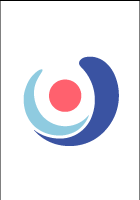 "The student has her test this week, so we did the last of our review for the section, finishing off her review homework that we started last time. Most of our problems had to do with identifying the amplitude, period, phase shift, and vertical shift of trig functions, but we also did a couple in reverse, making the function using the given data."
Nearby Cities:
Buffalo Pre-Calculus Tutoring
,
Niagara Falls Pre-Calculus Tutoring
,
North Tonawanda Pre-Calculus Tutoring
,
Lockport Pre-Calculus Tutoring
,
Lackawanna Pre-Calculus Tutoring
,
Depew Pre-Calculus Tutoring
,
Kenmore Pre-Calculus Tutoring
,
Tonawanda Pre-Calculus Tutoring
,
Lancaster Pre-Calculus Tutoring
,
Hamburg Pre-Calculus Tutoring
,
East Aurora Pre-Calculus Tutoring
,
Williamsville Pre-Calculus Tutoring
,
Bowmansville Pre-Calculus Tutoring
,
Blasdell Pre-Calculus Tutoring
,
Alden Pre-Calculus Tutoring
Nearby Tutors:
Buffalo Pre-Calculus Tutors
,
Niagara Falls Pre-Calculus Tutors
,
North Tonawanda Pre-Calculus Tutors
,
Lockport Pre-Calculus Tutors
,
Lackawanna Pre-Calculus Tutors
,
Depew Pre-Calculus Tutors
,
Kenmore Pre-Calculus Tutors
,
Tonawanda Pre-Calculus Tutors
,
Lancaster Pre-Calculus Tutors
,
Hamburg Pre-Calculus Tutors
,
East Aurora Pre-Calculus Tutors
,
Williamsville Pre-Calculus Tutors
,
Bowmansville Pre-Calculus Tutors
,
Blasdell Pre-Calculus Tutors
,
Alden Pre-Calculus Tutors
Call us today to connect with a top
Pre-Calculus tutor in Cheektowaga, NY
(716) 703-0319