Private In-Home and Online Writing Tutoring in Charlotte, NC
Receive personally tailored Writing lessons from exceptional tutors in a one-on-one setting. We help you connect with in-home and online tutoring that offers flexible scheduling and your choice of locations.
100% Tutor Satisfaction Guarantee
At Varsity Tutors, we're committed to connecting you to top tutors capable of delivering an outstanding experience. That's why we provide a 100% tutor satisfaction guarantee.
How can a Writing tutor help you?
Writing is an invaluable skill that enables one to communicate with the world. Being able to effectively write is to be able to express yourself, and to spread your ideas and opinions to other people. Knowing how to be a proficient writer allows one to present themselves coherently and clearly, and may allow others to understand them clearly. It may be annoying when others become confused with your writing, and perhaps not grasping the message that you're trying to convey. Perhaps you feel like you're not learning as much as you could in a classroom, and that you find yourself falling behind the rest of the class. Writing is not just an important skill that's instrumental to communicating in life, but is also critical for understanding your course, test, EOG (End of Grade), or EOC (End of Course). Having someone to work with may aid with your learning, and that resource is available. The educational directors at Varsity Tutors are skilled at helping students in Charlotte connect with writing tutors.

Stop going at a learning pace that may be uncomfortable for you, and consider taking your education into your own hands. Work to reach your maximum potential with a professional writing tutor in Charlotte. Your tutor may work to teach you in a way that works for you, and may provide the encouragement that you need to understand writing. Your tutor is there for instantaneous feedback and assistance, and is able to work with you one-on-one (as opposed to the craziness of a classroom). Your tutor wants for you to appreciate the magic of writing, and may help you build your confidence in your own learning abilities. You'll be able to ask your tutor questions as they pop up, and each of the independent writing tutors that Varsity Tutors may help you find in Charlotte, NC, are experienced professionals.
Private 1-on-1 Tutoring by top UNC/Duke Grads. We serve Charlotte and all suburbs.
Session Summaries by Writing Tutors
"We tightened up the student's first section even more, covering grammatical and syntactical errors. I helped the student to better grasp some grammatical concepts. We discussed literary elements within Carrie and how they were being used. We revised the paper's outline and organized footnotes. We also discussed how to word best some of the concepts in her paper. For the next session, the student will edit her section on King's work and incorporate scholarship into it. If she has time, she will look at the movie and begin her section on the film."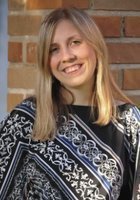 "We began by talking about what an persuasive essay is. We went over its elements as well as the process by which one can write a persuasive essay. We then implemented this information and walked through the process of writing a persuasive essay. I assigned another essay prompt for him to replicate this process."
"We spent the entire session working together to produce a piece of writing, starting with the brainstorming process and addressing questions of organization, structure and the relationship between the bigger picture on the one hand and the details and examples on the other. We discussed honesty, sentimentality and platitudes and approaches to achieving constructive honesty in our writing."