Private In-Home and Online ISEE Tutoring in Charlotte, NC
Receive personally tailored ISEE lessons from exceptional tutors in a one-on-one setting. We help you connect with in-home and online tutoring that offers flexible scheduling and your choice of locations.
100% Tutor Satisfaction Guarantee
At Varsity Tutors, we're committed to connecting you to top tutors capable of delivering an outstanding experience. That's why we provide a 100% tutor satisfaction guarantee.
How can a tutor help your child master the ISEE?
Independent schools are unique institutions with numerous educational and personal benefits for students. If a student wishes to enjoy these benefits, they'll like have to take the Independent School Entrance Examination (ISEE). The score they receive on this exam may significantly impact their chances of being accepted into the school of their choice. That is why it is imperative that students prepare ahead of time for the ISEE. The good news is that students don't have to tackle studying for this comprehensive exam on their own. If your child is preparing to take the ISEE, consider pairing them with a personal tutor who might help them develop the skill and confidence necessary to earn a high score. Varsity Tutors may connect you with an experienced and trusted ISEE tutor in Charlotte, NC, who may be the best match for your child.

Working one-on-one with a personal ISEE tutor, your child may have the opportunity to ask as many questions as they need, and they may receive immediate feedback from their tutor. This critical benefit is often lost in traditional classroom environments, where educators don't have the time or resources to address the individual needs of every student. Your child's tutor may offer their undivided attention and share valuable insights and test-taking strategies. They may customize their teaching approach to best fit your child's learning needs. Call us to find a ISEE tutor in Charlotte who may customize their approach to your child's abilities and learning style.
Private 1-on-1 Tutoring by top UNC/Duke Grads. We serve Charlotte and all suburbs.
Session Summaries by ISEE Tutors
"The student told me that he was having trouble with long division, so we did a review of that today that took up most of the time of the session. He still mixes up some of the steps, but when I gave him a problem that involved converting a remainder into a decimal, he did very well. After that, his reading went very well, and we planned an essay where he gets to create the greatest shopping mall in the world."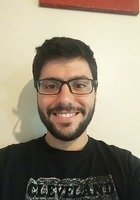 "Today the student started off with some vocabulary quizzing to get him thinking about words he should learn for the ISEE. After going through a fairly difficult online quiz to see how he would do, we went back through each word seen and discussed it, with him writing down the definitions as we talked about them. He made more flashcards as a result of this, which he can use to study throughout the week. We then did a Verbal Reasoning practice test to further solidify the concept. Next, he and I worked through some sample math problems and delved specifically into the Distributive Property, as this is one of the things he had specified on Tuesday that he was still unsure about, as also exemplified by his results on the full-length practice test from last week. We had a lesson on the topic and then did quite a few practice problems. I am going to start sending worksheets to his mom that can be printed out for him to work on throughout the week to make sure what we learn in tutoring stays in his brain, since he is not taught these things in school. Lastly, we did some more writing practice, as I had him write about his favorite family vacation. We focused on elaborating with specific details and experiences from his life to support the main points of his essay. "
"Today the student and I discussed the essay, and writing in general. Her piece about her favorite relative was short, and very detailed and well thought out. We discussed a four-paragraph essay format: an introduction, two body paragraphs, and a conclusion. We talked about what goes into each paragraph, and I showed her how to separate her details into two ideas, represented by the two paragraphs. I asked her to write another essay, while following the format more closely. Then, we went over five difficult math problems. Lastly, we did some work in her book. We did a bit of reading comprehension, language arts, and spelling/vocabulary. For next week I asked her to do 15 math problems on her own."