Private In-Home and Online Calculus Tutoring in Charlotte, NC
Receive personally tailored Calculus lessons from exceptional tutors in a one-on-one setting. We help you connect with in-home and online tutoring that offers flexible scheduling and your choice of locations.
100% Tutor Satisfaction Guarantee
At Varsity Tutors, we're committed to connecting you to top tutors capable of delivering an outstanding experience. That's why we provide a 100% tutor satisfaction guarantee.
How can a Calculus tutor help you?
Let Varsity Tutors help you find a tutor in Charlotte, NC, who may assist you in understanding your calculus course. Independent private instructors are ready to assist with the challenges that arise from trying to understand calculus. Your tutor may try to help you digest integrals, graph the vertical asymptote, and make sense of a differential equation. A professional tutor in Charlotte might help optimize your potential in your calculus course. The personalized instruction they provide could improve your understanding of measuring rates of change and accumulation, which may set the pace for learning more advanced mathematics. These concepts you understand may form the backbone for a career in business, accounting, computer science, or engineering.

Falling behind is never a good thing, in any subject, but in math it may be impossible to rise up from. Every topic is built on previous ones. We may find you an expert calculus tutor in Charlotte who may try to help you rise to the top of the class. While your professor might not have time to hover around one topic, a tutor may focus on it for as long as you need. Your tutor's instruction is structured around your strengths and weaknesses, how quickly you learn, and your ultimate goals.
Private 1-on-1 Tutoring by top UNC/Duke Grads. We serve Charlotte and all suburbs.
Session Summaries by Calculus Tutors
"Today, the student and I reviewed the first and second fundamental theorems of calculus. The student understood all concepts with a bit of practice. It was a good session."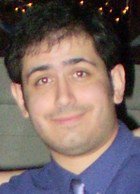 "Today we finished up with definition of the derivative, with a heavy emphasis on checking work. Several of the problems could only be done one way, even though it would seem they could be done more than one, and for this reason we worked a lot of making sure answers are reasonable. After that we moved on to derivative as slope, and whether a function is continuous/ differentiable at a certain point, specifically of piecewise functions. The student showed great progress in algebraic manipulations of derivative definitions, a well as being able to apply the n-formula in her head, allowing her to check her work very efficiently, which came in handy a couple times as we ended up with two answers depending on how we did the problem. Very good session."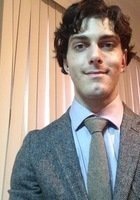 "In this lesson, we worked through his homework which covered textbook problems from a review section. We did a variety of questions relation to algebraic manipulations, graphing functions, polynomials, roots, definition of derivative, global extrema etc. The student knows all the concepts and is a very hardworking, dedicated student. "