Call Now to Set Up Tutoring:
(502) 354-4657
Private In-Home and Online Trigonometry Tutoring in Charlestown, KY
Receive personally tailored Trigonometry lessons from exceptional tutors in a one-on-one setting. We help you connect with in-home and online tutoring that offers flexible scheduling and your choice of locations.
How can Trigonometry tutoring help you?
Varsity Tutors is here to try to help you connect with a talented trigonometry tutor. Private trigonometry tutoring in Charlestown, KY, will encourage you to work smarter and achieve your goals in a shorter period of time. There aren't many better ways to take a huge step forward in your trigonometry knowledge than by studying with a tutor, as the personal attention you receive gives you an edge over your classmates. The entire tutoring experience is built around you and your preferred learning style, so you get much faster results than you would in the classroom environment. It's well worth your time to work with a trigonometry tutor, as it might make all the difference in whether you get an average grade or ace your course.
Call Varsity Tutors to get connected with a trigonometry tutor in Charlestown. A tutor can come meet with you anywhere, including in your home, over at Ivy Tech Community College between your classes, or even out at Charlestown State Park on a nice day. Varsity Tutors also has face-to-face online tutoring sessions available through our live learning platform.
A private trigonometry tutor in Charlestown can work with you to try to get you back on track in your class. When you start working with your trigonometry tutor, they will evaluate your current knowledge of the subject, along with your educational needs. The tutor can then use that information to put together a customized study plan that aims to try to improve your trigonometry knowledge and tries to correct any weak areas you have. Whether you've been having a hard time with the law of cosines, the Pythagorean theorem, angular distance, inverse trigonometric functions, or any other important part of trigonometry, a skilled tutor could break those concepts down for you so they might be easier to understand. You could pick up on every essential detail and understand what you're learning thanks to your tutor's hands-on guidance.
To connect with trigonometry tutors in Charlestown, KY, call the educational directors at Varsity Tutors. You learn and retain more information when you're fully engaged in what you're studying, so your tutor will work hard to set up interesting and exciting study sessions. An experienced tutor can show you the real world applications of trigonometry, including all the famous works of art that feature angles found in trigonometry, to try to help you better understand the subject. With the help of your tutor, you'll be able to rise to the top of your trigonometry class.
Recent Tutoring Session Reviews
"The student and I did a brief overview of all the required knowledge in order to take the assessment exam, and we also worked on a few practice problems. Her math skills have definitely been improving, and she seems much more confident with her ability to tackle the test. She is planning on scheduling her test time in the next few weeks, and we plan to meet multiple times before then."
"Today, Student 1 did practice on dihybrid crosses for his biology class. He didn't finish the worksheet, so he has the rest for homework. Student 2 worked on proof practice and triangle congruence theorems. She too did not finish her practice, so she will be finishing the rest of the practice for homework."
"The student is scheduled to take her test this Monday so today we continued doing her teacher's review. She understands the problems from the review. After working on them, I had her do problems from the next section. These problems involved multiplication and division by multiples of 10. She tends to want to divide or multiply these the long way so I explained to her the quick way of doing these by moving the decimal points to the left or to the right or by adding zeros. I asked her to practice two more problems from that lesson for Monday."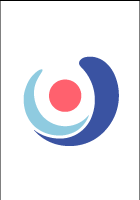 "Today, the student started to work on three-step word problems that required her to find two separate unknowns, one before she could determine the other. While she could follow the steps when the book gave her the formula (and replicate those steps), she struggled to explain why we were doing the steps we were. Once explained to her, she better understood, but she will need more practice before she is able to reason through the problems without assistance. We will continue this work on Monday."
"We worked on correcting old work so that the student can bring his low grade up. He has fallen behind on his skills in division and multiplication. I encouraged him to continue correcting his papers until we meet again, so that he can catch up. He says that he knows how to do certain operations but then he can't actually do it. He needs encouragement and more help than he thinks."
"We split our time between reading and math. The student had finished her packet on the assigned reading for school, which we reviewed together. After that, we worked on subtraction of negative and positive numbers. I drew her a number line and explained how we add and subtract with negative numbers."
Nearby Cities:
Greenwood Trigonometry Tutoring
,
Buckner Trigonometry Tutoring
,
Borden Trigonometry Tutoring
,
Clarksville Trigonometry Tutoring
,
Crestwood Trigonometry Tutoring
,
Elizabeth Trigonometry Tutoring
,
Goshen Trigonometry Tutoring
,
Jeffersonville Trigonometry Tutoring
,
New Albany Trigonometry Tutoring
,
Sellersburg Trigonometry Tutoring
,
West Point Trigonometry Tutoring
,
Westport Trigonometry Tutoring
,
Pewee Valley Trigonometry Tutoring
,
Henryville Trigonometry Tutoring
,
Floyds Knobs Trigonometry Tutoring
Nearby Tutors:
Greenwood Trigonometry Tutors
,
Buckner Trigonometry Tutors
,
Borden Trigonometry Tutors
,
Clarksville Trigonometry Tutors
,
Crestwood Trigonometry Tutors
,
Elizabeth Trigonometry Tutors
,
Goshen Trigonometry Tutors
,
Jeffersonville Trigonometry Tutors
,
New Albany Trigonometry Tutors
,
Sellersburg Trigonometry Tutors
,
West Point Trigonometry Tutors
,
Westport Trigonometry Tutors
,
Pewee Valley Trigonometry Tutors
,
Henryville Trigonometry Tutors
,
Floyds Knobs Trigonometry Tutors
Call us today to connect with a top
Trigonometry tutor in Charlestown, KY
(502) 354-4657