We are open Saturday and Sunday!
Call Now to Set Up Tutoring:
(502) 354-4657
Private In-Home and Online Biology Tutoring in Charlestown, KY
Receive personally tailored Biology lessons from exceptional tutors in a one-on-one setting. We help you connect with in-home and online tutoring that offers flexible scheduling and your choice of locations.
How can a Biology tutor help you?
Biology is the study of life, and it is a large amount of content to cover. Whether you are taking your very first biology class in senior high school or a more advanced chemical biology class in college, studying for your class might be easier and much more effective if you meet regularly with a private tutor. Contact Varsity Tutors for assistance in connecting with biology tutors near Charlestown, KY.
Contact the Varsity Tutors educational directors in Charlestown to try to help you get ahead of the curve in biology. If you have been barely staying in touch with your classwork, your tutor can try to help you not only catch up, but even get ahead of what you are currently studying. That's because with a tutor, you are their only focus. You are going to go through material at your pace, and you also will be in a position to ask questions as soon as they arise, unlike in a classroom setting. You could be in a position to take all the time you will need with more time spent on difficult subjects, and you can breeze through things that you easily understand. Your study time might be more effective, and you're likely to learn more in a shorter period of time than you would without a tutor. Work to make your study more efficient by using a professional biology tutor in Charlestown.
Varsity Tutors' educational directors can help students connect with a tutor in Charlestown, KY, who could potentially help them understand the concepts of biology. Whether it's cell biology, plant biology, chemical biology, or any of the other many biological fields you are able to study, your tutor will be the perfect match to work with your needs.
Your tutor will also be very flexible. They will be able to meet with you at a time that is convenient, whether morning, midday, or evening. They will meet with you in person at an area of your choice, such as at your college library, at a cafe, or in your home. You even have the option of meeting your tutor online through our live learning platform. When you have a private tutor, they are concerned mostly about meeting your needs. So your sessions will all take place at a comfortable environment that is distraction-free and conducive to learning. To get started acing your current biology course, give our educational directors a call today!
Recent Tutoring Session Reviews
"During this session, a math homework packet covering the distance and midpoint formulas was completed. Additionally, a portion of a genetics alien/ DNA project was completed, as well as terms reviewed to make sure the student understands the terminology involved with the assignment."
"We went over some more Punnett squares for the student's test that got moved to Friday. He needed help with reading word problems and being able to decide which type of Punnett square he was working with. He was very anxious and willing to learn."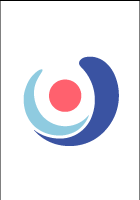 "We reviewed for the student's upcoming test on human reproduction. We went over class notes and reagents questions. I recommended she review her class notes again and her old meiosis test before her upcoming test."
"We went over biological metabolism. I then quizzed the student over the material. He seemed to comprehend the subject matter. I quiz him at the end of each session which seems to help him retain the information."
"The student and I covered tonicity of solutions and how they affect cells' states. She needed help with structuring of core ideas and how to move forward with concepts. She had a relatively positive attitude. We talked about studying techniques and how to organize thoughts for biology."
"Today we were sort of rushed on time to cover all of the cell cycle including mitosis and meiosis (all on her test tomorrow morning!). The concept that the student struggled with the most is the difference between haploid and diploid cells. We spent a lot of time working on that and figuring out what the products of mitosis and meiosis are. She got a 100% on her last quiz, but only an 85% on her last test (which is pretty consistent with what she has been getting). Hopefully we will see more progress in the future. In a couple days she should have her next biology unit. I recommended that we meet a couple times for this one before her next quiz/ test rather than waiting until the last minute."
Nearby Cities:
Greenwood Biology Tutoring
,
Buckner Biology Tutoring
,
Borden Biology Tutoring
,
Clarksville Biology Tutoring
,
Crestwood Biology Tutoring
,
Elizabeth Biology Tutoring
,
Goshen Biology Tutoring
,
Jeffersonville Biology Tutoring
,
New Albany Biology Tutoring
,
Sellersburg Biology Tutoring
,
West Point Biology Tutoring
,
Westport Biology Tutoring
,
Pewee Valley Biology Tutoring
,
Henryville Biology Tutoring
,
Floyds Knobs Biology Tutoring
Nearby Tutors:
Greenwood Biology Tutors
,
Buckner Biology Tutors
,
Borden Biology Tutors
,
Clarksville Biology Tutors
,
Crestwood Biology Tutors
,
Elizabeth Biology Tutors
,
Goshen Biology Tutors
,
Jeffersonville Biology Tutors
,
New Albany Biology Tutors
,
Sellersburg Biology Tutors
,
West Point Biology Tutors
,
Westport Biology Tutors
,
Pewee Valley Biology Tutors
,
Henryville Biology Tutors
,
Floyds Knobs Biology Tutors
Call us today to connect with a top
Biology tutor in Charlestown, KY
(502) 354-4657