We are open Saturday and Sunday!
Call Now to Set Up Tutoring:
(404) 704-6763
Private In-Home and Online Statistics Tutoring in Chamblee, GA
Receive personally tailored Statistics lessons from exceptional tutors in a one-on-one setting. We help you connect with in-home and online tutoring that offers flexible scheduling and your choice of locations.
Recent Tutoring Session Reviews
"The student missed many of the homework problems, which gave us a great place to start. Although we didn't cover any new concepts today, we spent the entire session actively working and discussing problems that solidified his understanding of the material. I emailed his homework, and I expect he'll get more correct this time."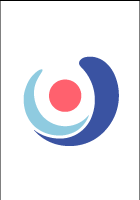 "The student and I spent the session working on the basic mathematics principles and algebra portions of his pre-test. We covered the same concepts we covered in our previous sessions. He did better and worked at a faster pace today. He continued to make simple mistakes with the negative and what to do last when solving equations. I will be recommending additional concepts /lessons and also items from the textbook."
"The student and I worked on how to find distance, time, and speed using various word problems. We did so by organizing our work as we have been practicing. In addition, we reviewed negative numbers. The student worked very effectively today and she is prepared to begin 6th grade next week!"
"Worked on exponents and radicals. Toward the end of the session, simplified irrational numbers and addition and subtraction of radicals. Reviewed multiplication tables 1-11. Student showed excellent progress today."
"During this session, we covered multiplication. The student practiced multiplying three and four digits numbers. The student has made significant progress in his ability to multiply with minimal mistakes. Emphasis was placed on the student taking his time and checking his work to ensure accuracy. The student was left with extra practice."
"Today, we continued with the student's summer math homework. We worked on multiplication and division of fractions and decimals, area, types of quadrilaterals, lines and angles, and the distribution property. Overall, he did a good job with the material and made progress on his homework. His multiplication skills still need some work and he needs to write and show his work more often."
"Mini-lesson: estimating double digit multiplication and 3-digit/2-divisor division. Estimation strategies: round a number, use another problem to compare, and cluster/break-apart method. The student completed his multiplication table in 5 minutes! Per conversation with his mother, we will focus only on math as school starts."
"The student and I continued to work through her workbook. We did a lot of "plugging and chugging," using every type of operation. We did some exponents review and simplifying fractions with exponents. We made sure to do a lot of word problems on each section, since she was remembering really well to do how to do things and the word problems are usually more challenging. We ended with scientific notation and the metric system and will start of repeating decimals next time."
"I had my first tutoring session with the student today. He's a typical middle school student who simply needs some direction in math. We worked today specifically on fractions and basic algebra. The concepts started to become familiar with him, but more work is needed. Also, I am working with him to show his work; this is something he does not do on his own, but will be important as algebra continues to get more advanced."
"We covered slopes, specifically: finding the slopes of multiple lines on the same graph, how to determine if two lines are parallel and how to determine if they're perpendicular, the equations for vertical and horizontal lines, how to determine if a quadrilateral is a parallelogram, and how to determine if a parallelogram is a rectangle."
"We reviewed problems assigned from last session first and the student completed some more review problems. I also spent time reviewing methods for solving systems of equations. We started with reviewing substitution and elimination. Then, I had her work on some application problems involving systems of equations. We finished our session reviewing how to graph systems of equations, and I showed her how to graph lines that were in slope-intercept form without creating a table of ordered pairs."
"The student just started class today and didn't have any material to go over. We spent the session talking about her feelings towards math and her expectations for herself and me as her tutor. She had a fairly long day, but she seemed somewhat enthusiastic and very proactive about math this year. I asked for her to bring me a copy of her class syllabus so I can plan ahead for our tutorial sessions."
Nearby Cities:
Alpharetta Statistics Tutoring
,
Johns Creek Statistics Tutoring
,
Duluth Statistics Tutoring
,
Marietta Statistics Tutoring
,
Dunwoody Statistics Tutoring
,
Norcross Statistics Tutoring
,
Sandy Springs Statistics Tutoring
,
Decatur Statistics Tutoring
,
Roswell Statistics Tutoring
,
Lawrenceville Statistics Tutoring
,
Athens Statistics Tutoring
,
Atlanta Statistics Tutoring
,
Smyrna Statistics Tutoring
,
East Point Statistics Tutoring
,
Gainesville Statistics Tutoring
Nearby Tutors:
Alpharetta Statistics Tutors
,
Johns Creek Statistics Tutors
,
Duluth Statistics Tutors
,
Marietta Statistics Tutors
,
Dunwoody Statistics Tutors
,
Norcross Statistics Tutors
,
Sandy Springs Statistics Tutors
,
Decatur Statistics Tutors
,
Roswell Statistics Tutors
,
Lawrenceville Statistics Tutors
,
Athens Statistics Tutors
,
Atlanta Statistics Tutors
,
Smyrna Statistics Tutors
,
East Point Statistics Tutors
,
Gainesville Statistics Tutors
Call us today to connect with a top
Statistics tutor in Chamblee, GA
(404) 704-6763