We are open Saturday and Sunday!
Call Now to Set Up Tutoring:
(404) 704-6763
Private In-Home and Online Phonics Tutoring in Chamblee, GA
Receive personally tailored Phonics lessons from exceptional tutors in a one-on-one setting. We help you connect with in-home and online tutoring that offers flexible scheduling and your choice of locations.
Recent Tutoring Session Reviews
"Reviewed comparatives from last time, added superlatives (the best, the smartest, etc) in and created sentences with them. Also looked at the next chapter - how to create questions in Spanish. We wrote our own simple and complex questions and answered them in group."
"The student completed her Spanish assignment. This was in 3 parts.  The first part was an email that had words missing; The student had to fill in missing words (Hola, Como, etc.).  She did a great job.  Since she was typing her homework, I reminded her that she need to fill in the accents after she prints it out.  The second part asked questions about four students ID cards. The student had to understand the questions and answer in Spanish. The last part was personal questions. We looked at the structure of the questions and she realized she could convert the questions into a statement."
"The student and I discussed the academic paragraph I had assigned for HW. He had chosen to use one of the paragraphs from the Jane Eyre paper he was working on for school. We identified and corrected grammar/writing mechanics errors in the paragraph. We spent the rest of the time working on an exercise on parallelism. I assigned a worksheet on active/passive voice for HW."
"The student requested chemistry help originally but when I showed up he wanted biology tutoring. The actual session went fairly well and we went through a whole practice AP exam."
"Introduction to Statistics course -Measures of Central Tendency -Skewed left vs. Skewed right -Box plots & Venn diagrams -Outliers & Standard Deviation -Discussed applications of different graphs & processes of statistics in the real world"
"I worked with the student on the oral portion of the exam. We went over each question (I asked and she responded), and I took notes on how she could better answer and/or organize the response. We discussed minor grammatical errors, usage of verb tenses, and frequently used expressions that she could incorporate into the response."
"Went over Bio Ch 9. Cellular Respiration. He has a quiz for tomorrow. We went over the basics and the vocab. We also did his Geometry worksheet.   We went over his homework."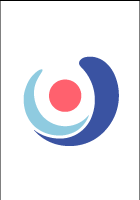 "The student is such a wonderful, bright girl, we got along very well. We just went over some test taking basics tonight and laid some groundwork. We started touching on the language skills portion of the test to get the ball rolling but next week we're going to focus on math. I left her with a little "homework" in the form of a math study guide so she can go through it and mark things she's confident in versus things she'd like to review."
"Today we reviewed his classwork for the week. He needed some practice using the quadratic equation to solve for the roots of an equation. We also discussed the equations and graphs of parabolas, lines, and exponential functions. We practiced using the formulas to find the vertex, line of symmetry and roots of various quadratic equations. He said his classwork was much clearer, but he still needs to review and practice to fully grasp the concepts."
"Helped the student review 12 different online homework exercises for Chapter 7 in Spanish. We reviewed irregular preterite verbs, double object pronouns and the difference between saber and conocer (two verbs meaning "to know"). She was very motivated to learn and to get her homework done in advance of her upcoming trip!"
"For the first 2 hours, I worked with the student on estimating sample characteristics (median, mean, standard deviation), and finding probabilities using z-scores. She will do some review and practice, and next time we will begin confidence intervals and linear regressions. For the remaining 3 hours, he and I worked on sampling methods, surveying methods, confidence intervals, and linear regressions. He will do some independent practice with confidence intervals and linear regressions, and next time we will review and then cover decision trees and MCDAs."
"The student and I worked on reflections of geometric shapes and points on a coordinate plane. I also introduced him to the basics of rotation of shapes around a central point on the coordinate plane. We spent the majority of the time practicing the y=mx+b equation. This exercise incorporated skills (multiplying and adding fractions) we have been practicing and demonstrated their use."
Nearby Cities:
Alpharetta Phonics Tutoring
,
Johns Creek Phonics Tutoring
,
Duluth Phonics Tutoring
,
Marietta Phonics Tutoring
,
Dunwoody Phonics Tutoring
,
Norcross Phonics Tutoring
,
Sandy Springs Phonics Tutoring
,
Decatur Phonics Tutoring
,
Roswell Phonics Tutoring
,
Lawrenceville Phonics Tutoring
,
Athens Phonics Tutoring
,
Atlanta Phonics Tutoring
,
Smyrna Phonics Tutoring
,
East Point Phonics Tutoring
,
Gainesville Phonics Tutoring
Nearby Tutors:
Alpharetta Phonics Tutors
,
Johns Creek Phonics Tutors
,
Duluth Phonics Tutors
,
Marietta Phonics Tutors
,
Dunwoody Phonics Tutors
,
Norcross Phonics Tutors
,
Sandy Springs Phonics Tutors
,
Decatur Phonics Tutors
,
Roswell Phonics Tutors
,
Lawrenceville Phonics Tutors
,
Athens Phonics Tutors
,
Atlanta Phonics Tutors
,
Smyrna Phonics Tutors
,
East Point Phonics Tutors
,
Gainesville Phonics Tutors
Call us today to connect with a top
Phonics tutor in Chamblee, GA
(404) 704-6763