Call Now to Set Up Tutoring:
(404) 704-6763
Private In-Home and Online Finance Tutoring in Chamblee, GA
Receive personally tailored Finance lessons from exceptional tutors in a one-on-one setting. We help you connect with in-home and online tutoring that offers flexible scheduling and your choice of locations.
Recent Tutoring Session Reviews
"The student and I worked on a few different topics during this session. We went through a few pages of her "summer bridge book". We practiced with addition, subtraction, greater than, less than, and equal to. She did a good job with all of these. Sometimes at the beginning of a topic she needs a quick reminder but after only a few problems she is able to complete the rest on her own."
"First, I timed the as he practiced writing an essay taken from the Real SAT book in 25 minutes. I had him make a quick outline before he started writing.  We also went over the Reading Comprehension questions that he worked on last week, reviewing the strategies. Finally, I introduced strategies for Improving Sentences and Identifying Sentence Errors in the Writing Multiple Choice questions. We went over the major errors with verbs and pronouns and worked through sample questions for each of these errors."
"The student and I went over Spanish this session. He had been having trouble with a difficult reading comprehension passage that his teacher assigned him. We went over the reading slowly and then talked throughout about the text and the subtext. We went over some of the questions after the reading. We also worked on prepositions, and did a number of exercises with them."
"Worked with the student on science this time.  She is getting better at finding the answers when given in graphs, charts, and figures.  We also spent some time going over the definitions of common science words (energy, gene, allele, etc...).  At the end of the session we spent about 15 minutes on math mainly working through number problems.  At this point I feel like we have made some significant progress."
"Today the students and I worked exclusively on negative numbers and how to add and subtract them.  I considered this important, as they did not really know how to deal with negative numbers, and there are many problems on the SSAT math section that involve adding and subtracting negative numbers.  "
"The student and I read through his latest history assignment and discussed the process of identifying counterpoints for an in-class debate. We annotated the sheet thoroughly, talked about the material, and then practiced rebutting counter arguments. We talked about how a positive can be found in every negative argument. Then we talked about the latest chapters in Catcher in the Rye. We talked about the book themes, and how the central metaphors (such as the ducks in the lake at Central Park) have developed. We talked about each one of Holden's individual interactions with people in the past chapter, and what those say about his mental state."
"The student had edited 2 short answer responses for her college applications.  We put the finishing touches on them, making sure they were under the word limit.  She had also written two new drafts, which we looked at and made some organizational changes to."
"Worked in the final session on essay writing.  Focused on structure and time management.  Gave student tips for how she spend the remainder of her study time.  Made a list of new skills and test-taking strategies. Ran essay prompt drills until thesis, topic sentences, and concluding questions can be done in 9 minutes.  Then we did two complete timed essays."
"In this session I helped the student prepare for an Algebra test she is taking tomorrow. We went over the properties of exponents, growth and decay, exponential functions, and word problems. We went through two practice work sheets she got from her teacher before the test and discussed all the problems she did not understand. By the end of the lesson I think she had a very good grasp of the material and a solid understanding of exponents in particular."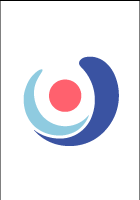 "Reviewed transposons, all forms of transposable elements, implications in DNA/RNA. Also reviewed DNA replication in bacteria and eukaryotes. Finally, we reviewed all other lectures in preparation for an upcoming exam."
"The student prepped for the test that will be held April 2-3. He worked two reading essays and answered editing questions. The focus will be on shortening sentences and transitions for understandability and flow."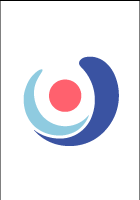 "The student brought a sample test, which we spent the full session working through. I reminded her of different ways of solving problems in order to review related topics. Her memory was strong on more recent topics. I advised her to look over all of the material again before the test."
Nearby Cities:
Alpharetta Finance Tutoring
,
Johns Creek Finance Tutoring
,
Duluth Finance Tutoring
,
Marietta Finance Tutoring
,
Dunwoody Finance Tutoring
,
Norcross Finance Tutoring
,
Sandy Springs Finance Tutoring
,
Decatur Finance Tutoring
,
Roswell Finance Tutoring
,
Lawrenceville Finance Tutoring
,
Athens Finance Tutoring
,
Atlanta Finance Tutoring
,
Smyrna Finance Tutoring
,
East Point Finance Tutoring
,
Gainesville Finance Tutoring
Nearby Tutors:
Alpharetta Finance Tutors
,
Johns Creek Finance Tutors
,
Duluth Finance Tutors
,
Marietta Finance Tutors
,
Dunwoody Finance Tutors
,
Norcross Finance Tutors
,
Sandy Springs Finance Tutors
,
Decatur Finance Tutors
,
Roswell Finance Tutors
,
Lawrenceville Finance Tutors
,
Athens Finance Tutors
,
Atlanta Finance Tutors
,
Smyrna Finance Tutors
,
East Point Finance Tutors
,
Gainesville Finance Tutors
Call us today to connect with a top
Finance tutor in Chamblee, GA
(404) 704-6763