Call Now to Set Up Tutoring:
(404) 704-6763
Private In-Home and Online Biology Tutoring in Chamblee, GA
Receive personally tailored Biology lessons from exceptional tutors in a one-on-one setting. We help you connect with in-home and online tutoring that offers flexible scheduling and your choice of locations.
Recent Tutoring Session Reviews
"The student and I went over corrections that were made on some of his schoolwork. The student reread the work and we discussed the incorrect answers.  By having the student read the work I am able to assess his strenghts and weakensses regarding his reading."
"Short review of section 6-7.  The student will work independently on completing this and then take the chapter 6 review/assessment at the end of the chapter.
Covered Section 7-1:  distance formula and midpoint.  The student will do the problems at the end of the section."
"The student came prepared to tutoring with all he had worked on. He was able to read vocabulary from the third grade level. He worked on 2 digit addition, word problems and time. We also worked on phonics and phonograms. He seems to be getting more confident in his skills. He is a great student."
"Today, I worked with the student on providing less guidance to see how well he could apply the techniques that we have been practicing over the past weeks. He is taking a practice exam this weekend to gauge his progress. He is taking a shorter exam with his recruitment officer on Monday. I will know the results by Tuesday."
"This was my first time seeing the student in a long time, but he seems to be doing well. He claims he is not having any trouble in physics, and his most recent trig score was an 82, an improvement considering that he was failing the course beforehand. Until finals, we are going to focus more on math and working out any problems he might have with the subject. We spent this session working on recursive functions, or functions that call themselves repeatedly until they reach a seed value. He was having trouble working with the concept and often confused the value n with the function f(n), but with practice and repetition he was able to understand and complete his homework problems."
"We worked on strategies for the reading comprehension questions that will be on their final. With one of the students, I worked on techniques to improve his speech writing and delivery. With the other student, we worked on grammar."
"The student and I spent the session going over strategies for the Science and Reading sections of the ACT. He said he believes that the SAT last Saturday went very well.  I believe he is improving his reading score quite a bit."
"The student and I began to review for her chemistry final. We went over chapters 7 and 6, which deal mostly with solution chemistry. We also worked on balancing equations and talked about ways to cut down on the time required. Our main focus right now is on improving her comfort level with dimensional analysis so that she can have the tools to tackle any chemistry problem!"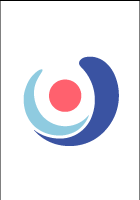 "We worked on math and social studies today. Specifically in math, we focused on converting fractions to decimals as well as being able to interpret a decimal or a fraction from a picture. In social studies, we spent the time preparing for an open book quiz she has tomorrow. This included Texas history and Texas going from its own nation to a part of the United States."
"This week, the student had her ACT scores back, so we went over the English session. While she did well on the test originally, she has improved a lot since taking it in December-- she got almost every question correct when looking over the ones she missed! It's been a while since we've been able to meet but, I'm glad she is progressing in her studies!"
"Language Arts with the students. Reviewed rewrites of their short essays on good writing. Read and critiqued article on use of "whom." Read and discussed Aesop's fable about the stag, and assigned one-paragraph essay on the moral of the story. Vocabulary review and discussion of the historical American English web site."
"I reviewed ISEE vocabulary and grammar with both students, and spent 20 minutes alone with the first student to focus on his reading comprehension. After we finished reviewing the reading section, they took the last section of their ISEE practice test, mathematics II."
Nearby Cities:
Alpharetta Biology Tutoring
,
Johns Creek Biology Tutoring
,
Duluth Biology Tutoring
,
Marietta Biology Tutoring
,
Dunwoody Biology Tutoring
,
Norcross Biology Tutoring
,
Sandy Springs Biology Tutoring
,
Decatur Biology Tutoring
,
Roswell Biology Tutoring
,
Lawrenceville Biology Tutoring
,
Athens Biology Tutoring
,
Atlanta Biology Tutoring
,
Smyrna Biology Tutoring
,
East Point Biology Tutoring
,
Gainesville Biology Tutoring
Nearby Tutors:
Alpharetta Biology Tutors
,
Johns Creek Biology Tutors
,
Duluth Biology Tutors
,
Marietta Biology Tutors
,
Dunwoody Biology Tutors
,
Norcross Biology Tutors
,
Sandy Springs Biology Tutors
,
Decatur Biology Tutors
,
Roswell Biology Tutors
,
Lawrenceville Biology Tutors
,
Athens Biology Tutors
,
Atlanta Biology Tutors
,
Smyrna Biology Tutors
,
East Point Biology Tutors
,
Gainesville Biology Tutors
Call us today to connect with a top
Biology tutor in Chamblee, GA
(404) 704-6763