We are open Saturday and Sunday!
Call Now to Set Up Tutoring:
(404) 704-6763
Private In-Home and Online Algebra Tutoring in Chamblee, GA
Receive personally tailored Algebra lessons from exceptional tutors in a one-on-one setting. We help you connect with in-home and online tutoring that offers flexible scheduling and your choice of locations.
Recent Tutoring Session Reviews
"Today we went over questions from Chapter 7 about systems of equations (particularly word problems and systems of inequalities). Then we moved onto Chapter 8 which exponents. Most of this we already covered, so we went over some of the more difficult problems with distributing the power and negative exponents. I gave her a worksheet that has a good mix of the different exponent rules. We also quickly covered word problems with exponential growth/decay. She already had some experience with them, so next time we will review again if she has questions. Next time we will go over any questions from the homework and then move to Chapter 9 with Quadratic Equations (graphing, factoring, solving, etc..)"
"We spent more time today going over unit conversions. We did some more complicated examples as well as a few word problems. I highly recommend that the student practices these types of problems and does the online practice and quiz in 1.04. I also recommend reading ahead in a few of the sections so he's familiar with them and we can spend time going over it."
"We continued to work on ratios and proportions, and also reviewed adding and subtracting fractions. I also brought my laptop to the session to show him some on-line arithmetic game drills. I will be planning to incorporate more on-line drills in our lessons and also probably assigning some for him to do as homework."
"Today we reviewed properties of algebra, how they are used, and which ones are most useful in geometry (the student's next course). Then, I had her answer questions on a practice test to get a sense of how well she knew the core concepts in algebra. We reviewed questions she had on certain topics, and I also used these questions to better understand the methods she had learned in her class. I left another practice test with her and gave her a set of problems to look at and attempt before our next session."
"The student and I spent the session working on the first portion of his practice test assignment which covered basic mathematical principles. We will focus on algebra tomorrow and trigonometry on Wednesday. We will work more with multi-step equations, percent of number, verbal expressions to equations, and combining like terms. I made recommendations for him and also left a textbook with him to use as a resource."
"In this session, we went through his online assignment that covered simplifying and solving algebraic expressions and simplifying and solving algebraic inequalities. We discussed goals for next session, which included completing at least half of the next online assignment on his own, and taking notes of any questions or difficult subject material."
"Student 1 and I reviewed adding/subtracting/multiplying and dividing fractions. We then began covering solving exponents and radicals. Student 2 and I covered simplifying polynomials via addition/subtraction. We began covering multiplying binomials and polynomials."
"Our first session got off to a great start. The student and I built rapport with each other quickly, and we started with inequalities expressed as number lines or in inequality or interval notation. We're building concepts from the ground up because of the contrast in his keen reasoning skills and knowledge base. The goal is for the student to develop an understanding for what's actually going on with numbers. We try to stay at a difficulty and complexity level that keeps the student making a few mistakes, and we continually talk about what's going on in the bigger picture. I left about 12 homework problems for the student to do, solving and representing inequalities."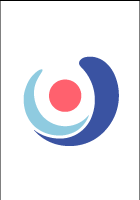 "The student and I continued to work through the remainder of his Algebra 1 curriculum. Today we talked about working with polynomials, systems of equations, inequalities, and irrational numbers. We talked about the rules of dealing with radical numbers, and how to simplify them. We also talked about inequality expressions, and what it means when there are two or more inequalities, or two or more variables within an inequality. Finally we spent some time talking about how to graph inequalities and inequality expressions. We are making great progress on the algebra coursework. Conservatively I think we'll be finished with algebra 1 coursework within the next 2 sessions. Before our next meeting on Monday, the student should work through the problems dealing with radicals, inequalities, and polynomials in the several chapters we talked about. He should also look through the next several chapters that cover inequality graphing more in depth. He's doing great!"
"We went over her algebra packet and discussed the questions that she needed clarifications on (e.g. questions with absolute value). I taught her slope-intercept form and discussed how to graph, find the slope and y-intercept, and solve for y using this form. I gave her some examples using slope-intercept form and she understood and answered most of them correctly."
"Today the student and I continued working on solving equations using substitution systems. Every session we work on the fundamentals of solving equations to help the student's muscle memory of the different rules. I continue to see progress each session and he continues to work hard. I left him with some questions to work on for homework."
"Some review, some new material on solving systems of inequalities, graphing inequalities on a number line and on a Cartesian plane (with shading), area and perimeter of basic shapes (including Pythagorean theorem). I left her with some homework problems."
Nearby Cities:
Alpharetta Algebra Tutoring
,
Johns Creek Algebra Tutoring
,
Duluth Algebra Tutoring
,
Marietta Algebra Tutoring
,
Dunwoody Algebra Tutoring
,
Norcross Algebra Tutoring
,
Sandy Springs Algebra Tutoring
,
Decatur Algebra Tutoring
,
Roswell Algebra Tutoring
,
Lawrenceville Algebra Tutoring
,
Athens Algebra Tutoring
,
Atlanta Algebra Tutoring
,
Smyrna Algebra Tutoring
,
East Point Algebra Tutoring
,
Gainesville Algebra Tutoring
Nearby Tutors:
Alpharetta Algebra Tutors
,
Johns Creek Algebra Tutors
,
Duluth Algebra Tutors
,
Marietta Algebra Tutors
,
Dunwoody Algebra Tutors
,
Norcross Algebra Tutors
,
Sandy Springs Algebra Tutors
,
Decatur Algebra Tutors
,
Roswell Algebra Tutors
,
Lawrenceville Algebra Tutors
,
Athens Algebra Tutors
,
Atlanta Algebra Tutors
,
Smyrna Algebra Tutors
,
East Point Algebra Tutors
,
Gainesville Algebra Tutors
Call us today to connect with a top
Algebra tutor in Chamblee, GA
(404) 704-6763