Call Now to Set Up Tutoring:
(310) 617-6847
Private In-Home and Online Spanish Tutoring in Cerritos, CA
Receive personally tailored Spanish lessons from exceptional tutors in a one-on-one setting. We help you connect with in-home and online tutoring that offers flexible scheduling and your choice of locations.
Recent Tutoring Session Reviews
"I worked with Student 1 to complete his math test study guide.  He has a math test on Tuesday.  student 2 did not have homework so we made flash cards and practiced her multiplication math facts.  I suggested that she practice over the weekend.  I will return on Wednesday at 5:00."
"The student and I completed another practice English section together. He seemed a lot more comfortable with the questions, and knows what answer choices the test is usually looking for (being very concise, having commas separate unnecessary information, etc.). I also had him complete a quiz that I made up that included all the rules he had been having issues with (effect vs. affect, lie vs. lay, etc.) We went over the answers together and I gave him extra examples for the ones he was still struggling with. I also gave him a quick math quiz to test him on the concepts, trigonometry rules, and equations he is expected to know. For homework I asked him to score the reading test he had taken before we started meeting, and to look at the explanations in the back of the book for the ones he missed."
"The student has an American history test tomorrow on the Cold War, Vietnam, and the Civil Rights Movement.  I helped her review all of the main names on her study guide and also reviewed her class notes in preparation for the test."
"Geometry: Went through a review sheet on parallel lines and the properties associated with them (interior/exterior angles, transverses, supplements/complements). The student had some trouble visualizing the angles but got better with some practice."
"Today we worked on Reading Comprehension. We reviewed main ideas versus supporting details. We discussed strategies to use when the answer is unclear. We also worked on Math; Addition and subtraction of large numbers, solving word problems, and understanding charts/graphs."
"The student and I prepared for his math test on Friday. This exam will be covering matrices and he seems to be very well prepared for it. He seems to really understand matrices and their properties and he did well in our review. He was successful at setting up systems of equations and solving for them. He has trouble with fractions versus decimals at times, since he is always trying to turn a decimal into a fraction. We solved a couple of problems and got decimal numbers as answers, which was unusual since typically his teacher only gives answers that are whole numbers. Overall, he is strong in the material and just needs to make sure to go through his basic math slowly in order to avoid any simple mistakes during the exam."
"We did a few practice math problems and identified geometry as an area needing more work. Homework is to review half of the geometry content in the practice book, do the practice exercises, and to do 2 practice math sections."
"We reviewed for the student's midterm by going over the terms in her review packet, as well as doing some vector, projectile, and attractive forces problems. We also went over the questions that she got wrong on her last test in preparation for her midterm on Thursday."
"We went through English very thoroughly today, covering each topic in turn and working through samples of each. Certain topics she hadn't covered in school, but she picked up on them pretty quickly. Even from the cursory English lesson she had last time, she bumped her score 8 points to a 27, so I'm confident she'll be able to do even better next time around."
"Student 1 is preparing for the first round of mock exams with practice materials from school, and so we work on chemistry or math and check specific facts with the chemistry book when necessary. Student 2 wanted to review science, specifically magnetism and generators. By the end of the session he had a clear understanding of converting energy forms."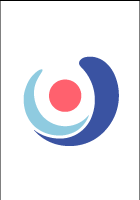 "Spanish tutoring session: discussed vocabulary, completed drills in which I gave the word in English to the student and he responded with the Spanish translation. Worked on past progressive nouns and verbs. Worked on how to give driving directions in Spanish-utilized specific vocabulary. All of these topics will be on his quiz today."
"Tonight the student and I prepped for his geometry final tomorrow, and also snuck in a bit of chem final prep. I am very proud of him. He has studied hard for his geometry test, and I expect that he will do well. His effort is showing, and I expect it to pay off for him tomorrow!"
Nearby Cities:
Malibu Spanish Tutoring
,
Pacific Palisades Spanish Tutoring
,
Oxnard Spanish Tutoring
,
Woodland Hills Spanish Tutoring
,
Santa Clarita Spanish Tutoring
,
Thousand Oaks Spanish Tutoring
,
Simi Valley Spanish Tutoring
,
Ventura Spanish Tutoring
,
Camarillo Spanish Tutoring
,
Moorpark Spanish Tutoring
,
Santa Paula Spanish Tutoring
,
Agoura Hills Spanish Tutoring
,
Calabasas Spanish Tutoring
,
Port Hueneme Spanish Tutoring
,
Fillmore Spanish Tutoring
Nearby Tutors:
Malibu Spanish Tutors
,
Pacific Palisades Spanish Tutors
,
Oxnard Spanish Tutors
,
Woodland Hills Spanish Tutors
,
Santa Clarita Spanish Tutors
,
Thousand Oaks Spanish Tutors
,
Simi Valley Spanish Tutors
,
Ventura Spanish Tutors
,
Camarillo Spanish Tutors
,
Moorpark Spanish Tutors
,
Santa Paula Spanish Tutors
,
Agoura Hills Spanish Tutors
,
Calabasas Spanish Tutors
,
Port Hueneme Spanish Tutors
,
Fillmore Spanish Tutors
Call us today to connect with a top
Spanish tutor in Cerritos, CA
(310) 617-6847