Call Now to Set Up Tutoring:
(888) 888-0446
Private In-Home and Online Ceramics Tutoring
Receive personally tailored Ceramics lessons from exceptional tutors in a one-on-one setting. We help you connect with in-home and online tutoring that offers flexible scheduling and your choice of locations.
How can Ceramics tutoring help you?
From hand building to wheel throwing, introductory ceramics courses and projects can cover a wide array of skills and techniques. If you are seeking a ceramics tutor in your area, contact Varsity Tutors' educational directors today. They can help you to connect with incredible and specialized tutors who offer the expertise that you are looking for on the schedule you decide. Bring a tutor to open studio hours or research different styles for inspiration with the wealth of resources available. Gain competency in everything from construction to glaze work. Learn the best way to handle different tools and identify the best methods for the results you are looking for. Whatever your goal, ceramics tutoring can help you reach it with confidence and skill.
With Varsity Tutors, you work alongside educational directors to form a full student profile. This profile offers details about your needs that include your goals, coursework if you have any, your learning style, schedule, concerns, and more. Your chosen tutor uses this, alongside interactions and sessions with you, to create a customized plan that keeps you on track to achieve your goals. This plan takes everything into account and is readily adjusted as you master various concepts and ideas. You can let them know if you are taking any classes or have upcoming projects that you need to focus on, and they can adjust your plan to reflect them. Further, your tutor can help you to master the specific techniques that you need to achieve your goals.
Pinch technique to slab technique, utilitarian to mold projects, Varsity Tutors can help you connect with a tutor that can help you to build better and more incredible projects. You can take advantage of your personal tutor's knowledge of these skills, as well as other relevant ones, to improve your own abilities. Further, they can teach you how to conceptualize your project prior to beginning it to ensure it comes out the way you want it to. Whether you are researching the cultural relationship between clay vessels and their various uses, or you simply require inspiration for your non-utilitarian project, a tutor can help you find the right direction for your work. They can even help you become conversant in the correct vocabulary for ceramics and understand all relevant safety protocols.
Academic and technical support can help any student reach his or her goals in any subject. Expert tutors with flexible schedules can bring their knowledge right to your door or studio, or even face-to-face online. Make the most of your preparation periods, or learn to break your blocks of open studio time into manageable pieces to allow your clay time to dry before firing. Academic classes that offer a great deal of freedom to students can be more difficult than those with strict structures. With a personalized tutor you can learn to navigate the vague goals and rubrics of your course with someone you can trust.
Whether you are taking a college elective, a community class, or simply want to enhance your personal artisanship in ceramics, improving your skill can sometimes seem like an insurmountable task. Keep up with your class or reach your individual goals with the help of a well-versed instructor. Contact Varsity Tutors today to assist you in connecting with a specialized, enthusiastic tutor who can meet on your schedule and in a location of your choice. Hone your skills and broaden your expertise to be able to boost your confidence and create incredible works of art with ceramics tutoring. Whatever your goals are, find the support and know-how you are looking for to reach them.
Stop struggling on your own with a block of open studio time or a research project unlike any you have ever seen before. Contact Varsity Tutors' directors today to help you connect with a tutor.
Recent Tutoring Session Reviews
"Worked with student on the online assignments. He seems to have developed a very good sense of directional vectors (which ones to use where) as well as a good grasp on the fundamental equations of kinematics.

Some points of complication included remembering to switch back to total velocity opposed to the x or y component. In addition, Chris seems to like to use Pythagoras' Theorem to find a complimenting velocity/vector value. While this may be easily doable now, it's good to get into the habit of using the equations Vx = Vcos(theta) and Vy = Vsin(theta) for the future."
"We reviewed troublesome problems in her practice exercises from last session. We worked together on practice exercises in reading comprehension and ratios/proportions. Assignment: 1)Work on Vocab/Roots Memorization 2)ETS practice test #3 3)Continue with practice exercises"
"Introductory meeting, met family and children, gave the kids some Spanish worksheets to start getting familiar with the basics. Talked about what we wanted them to learn, the different children's learning styles, and their foreign language background."
"Advised the student on her Law of Definite Composition lab and extra credit worksheet. Reviewed compounds and taught molar ratios. We also reviewed the student's past tests to correct errors made and for extra practice with the information."
"The student and I reviewed what we covered from Wednesday.  He did not need much help with the problems when he was working on them.  For this portion of the test he should do very well.  On Sunday we will be meeting again to cover the other sections that will be on the test."
"The student and I reviewed for her chemistry final - we talked about significant figures, calculations with sig figs (addition, subtraction, multiplication, division), balancing chemical equations, classifying equations, and physical and chemical changes."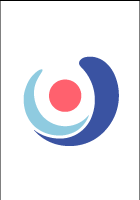 "This was our last session of Algebra 1. The student is taking his last test in Algebra this week and will start Geometry next week. During our session we worked through the chapter test in the book to help prepare him for the test. We also went through the important formulas. Each time a formula needed to be used, I would ask the student to tell me the formula so the repetition would help commit the formula to memory."
"The student and I continued working on the reading section of the test.  She managed to do very well.  As usual, if she slows down and remembers to read the questions and answers fully she manages to get 80-90% of the questions right the first time and 95-100% right the second time.  "
"We continued studying the days of the week in English.  The student seems to almost have mastered the days and their order. I'd like for him to fully master the days of the week in English before we begin learning them in French.  I introduced 2 new vocab words: ice skating (le patinage) and balloon (le ballon).  We reviewed some other vocab terms in French and also spent time practicing counting in French and writing numbers."
"Physics - Scientific method, significant figures, unit conversion.  Geometry - deductive/inductive reasoning, law of syllogism.
Students seemed to really grasp the knowledge and respond well to my tutoring methods. Overall a great session and looking forward to working with them in the future."
"The student and I reviewed chapter 4 in his textbook (Newtonian force, excluding friction). He had some minor difficulty with the problems. Next week, we'll probably spend most of our time reviewing this material and possibly investigating the effects of friction."
"Outlined a framework for structure case interview questions. Discussed concerns with the business aspect of the case and reviewed important key information to keep in mind regarding human capital. Began dissecting the practice case and using the questions to help derive a clear and cohesive strategy to address the problem."
Call us today to connect with a top
Ceramics tutor
(888) 888-0446