We are open Saturday and Sunday!
Call Now to Set Up Tutoring:
(720) 305-6032
Private In-Home and Online ISEE Tutoring in Centennial, CO
Receive personally tailored ISEE lessons from exceptional tutors in a one-on-one setting. We help you connect with in-home and online tutoring that offers flexible scheduling and your choice of locations.
How can a tutor help your child master the ISEE?
If you have looked into private middle and high schools for your child, you probably know that the ISEE, or Independent School Entrance Examination, is integral to his or her admission chances. This timed exam tests a broad range of topics, including algebra, geometry, synonyms, reading comprehension, and percentages. If your child could use a refresher course, Varsity Tutors could help you find a professional ISEE tutor in Centennial to work with your child towards adequate preparation on the day of the exam.
Varsity Tutors can find you an expert ISEE tutor in Centennial, CO, who can develop a study plan that is designed specifically with your child in mind. If your child is a math wizard who has a hard time grasping the idea of synonyms, his or her sessions do not need to waste any time going over math problems. Your child's tutor can instead focus on synonyms, going over your child's work as it is completed to give your child the best chance at understanding the concept. If your child has a phobia of exams, multiple practice exams and a primer on test taking strategy may be more beneficial than focusing on any of the subjects actually appearing on the ISEE. Your child's tutor will adapt to whatever your child's needs are.
A ISEE tutor in Centennial can offer your child a more individualized, engaging, and structured learning experience. Large classroom settings introduce the possibility of a number of undesirable distractions, including the antics of the kid across the room, peer pressure to avoid asking questions, and a teacher whose attention is always divided far too thinly. It simply makes sense that your child could learn faster if the instructor is focused solely on them and their needs, without any unnecessary interruptions.
Getting your child to his or her study sessions will never be a problem. The tutors we refer to you are available around the clock, so your child can get the help they need whenever is most convenient for you. You also choose the location of every meet up, so you'll never need to go out of your way to drive your child somewhere if you don't want to. We even offer an online platform if meeting in person will not work. Varsity Tutors strives to make the tutoring experience as easy as possible for our clients.
Reach out to the educational directors in Centennial, CO, to find an expert tutor to suit all of your child's ISEE needs. There is no better place to find a professional, experienced ISEE tutor for your child.
Recent Tutoring Session Reviews
"This session I gave the student another informal assessment over her vocabulary words. I told her to make sure she reviews her cards every day and she did. She greatly improved upon her vocabulary, as she knew most of the words. We also went over the first 20 Greek and Latin roots in the text and she nailed it. We also began doing the 1st of 4 multiplication drills."
"We reviewed some of the synonyms she missed last time. Then she did some practice questions for reading comprehension and sentence completion. She seems to be improving and she is making great progress in her math skills."
"Today we reviewed some areas on the quantitative reasoning section that were giving the student trouble. One general area she needs to improve upon is building confidence in herself to make estimates and use logic; this is the difference in her comparatively strong performance on the math achievement section. We talked about using shortcuts to eliminate incorrect answers, and the fact that on this section "real math" isn't always the best way to get an answer. We worked in depth on problems using "folding" or reflection of diagrams, 3-D figures, and number lines. For next time the student will keep working on practice problems of this type. I also discussed the student's progress with her mother regarding reading comprehension; a good way for the student to build upon these skills is to challenge herself in reading she does for pleasure. The librarian at her school or at the local public library is a good resource for books that are challenging but with age-appropriate content."
"The first student took a middle-level math section and scored about the same as she did on the lower-level section. We had just enough time to walk through her missed problems together and for her to work through them on her own. She still had a few questions, but she was able to do about 3/4 of the missed problems on her own, which is a big improvement. The second student took 10 math problems at a time and we checked as we went. This method worked so much better than giving her a full test."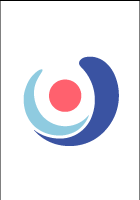 "He worked on the Verbal Reasoning and Quantitative Reasoning sections of the exam. He needs a little more work with synonyms, and was directed to the exam and vocabulary sites to increase his vocabulary. He also needs to work with probability and ratios on the Quantitative Reasoning section of the test. He was to complete the Quantitative Reasoning, Reading Comprehension, and Mathematics Achievement sections for our next session on 3 September, noting what he does not understand."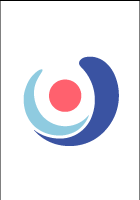 "Today we did a review of algebra and ratios. The student generally is able to figure out the problems on his own, but does them in a very roundabout way. My goal going forward is to teach him the correct methodology. He is going to be on spring break this week, so I assigned him a little more work than I usually do."
"I started by reviewing the math concepts we had covered previously: decimals, fractions and percents. We then did some math multiple choice questions and reading comprehension practice. The student seemed well prepared for the exam by the end of the session and understood all the basic concepts."
"We covered the Quantitative Reasoning of the placement exam, including word-problems, fractions, decimals, and learning Math formulas. We also reviewed vocabulary."
"We finished going over the math achievement section of the student's practice test, and went over more vocabulary. I told her to practice writing an essay for our next session, as she hasn't tried that yet."
"ISEE vocabulary, sentence completion, math, reading comprehension, survey of strengths and weaknesses."
"We started out revisiting a question we had set aside last session for further review, which gave us a chance to talk about multiples and factors. I taught them what a least common multiple is, which took a few minutes - after we broke it down into talking about multiples, then common multiples, they had the concept down firmly. We looked at some more practice Math problems. They're both very good at improvising their own methods, but since variables are advanced for their grade level, I felt they would benefit from a primer. I they caught on very well to doing basic algebraic operations, which is great! For future sessions, I know to respect their learning curve and keep the concepts closer to what is typical for their grade level. We ended by going over a reading comprehension passage. They both got almost all the sample questions correct. Next week, I'd like to give them timed reading and writing practice tests, and then go over the questions in detail during the 2nd half of the lesson."
"Today we focused solely on vocabulary. We made note cards, practiced definitions, used the vocab in a sentence, and ran through practice drills."
Nearby Cities:
Boulder ISEE Tutoring
,
Lakewood ISEE Tutoring
,
Golden ISEE Tutoring
,
Arvada ISEE Tutoring
,
Denver ISEE Tutoring
,
Longmont ISEE Tutoring
,
Broomfield ISEE Tutoring
,
Northglenn ISEE Tutoring
,
Wheat Ridge ISEE Tutoring
,
Lafayette ISEE Tutoring
,
Louisville ISEE Tutoring
,
Erie ISEE Tutoring
,
Federal Heights ISEE Tutoring
,
Superior ISEE Tutoring
,
Colorado ISEE Tutoring
Nearby Tutors:
Boulder ISEE Tutors
,
Lakewood ISEE Tutors
,
Golden ISEE Tutors
,
Arvada ISEE Tutors
,
Denver ISEE Tutors
,
Longmont ISEE Tutors
,
Broomfield ISEE Tutors
,
Northglenn ISEE Tutors
,
Wheat Ridge ISEE Tutors
,
Lafayette ISEE Tutors
,
Louisville ISEE Tutors
,
Erie ISEE Tutors
,
Federal Heights ISEE Tutors
,
Superior ISEE Tutors
,
Colorado ISEE Tutors
Call us today to connect with a top
ISEE tutor in Centennial, CO
(720) 305-6032