Call Now to Set Up Tutoring:
(720) 305-6032
Private In-Home and Online Biology Tutoring in Centennial, CO
Receive personally tailored Biology lessons from exceptional tutors in a one-on-one setting. We help you connect with in-home and online tutoring that offers flexible scheduling and your choice of locations.
How can a Biology tutor help you?
If you would like to understand how organisms work, then you definitely need to study biology. This branch of science involves many fascinating details about organic systems and operations. It involves research, problem solving, and analysis that professional biologists must excel at to perform their jobs. As motivated as you may be, there are many aspects of biology that can be confusing. Cellular biology is that which can not be seen without a microscope. You may be wondering about the intent behind vacuoles or perhaps how the endoplasmic reticulum transports proteins and lipids within the cell. These are concepts a tutor could try to help you with. If you are having trouble, call the educational directors in Centennial, CO, to find a professional tutor in biology to ensure success in the course.
Biology is the study of life. It helps us to understand ourselves better. A student may use the knowledge gained in lots of ways. They may gain a background that qualifies them to get results in a lab or a zoo, on a study ship, or as an instructor. Careers in psychology, environmental science, forensic science, or botany are possible too. For the time being, your child must develop their research, analytical, problem solving, and organizational skills. To try to ensure they remain on track, contact Varsity Tutors for assistance in connecting your son or daughter with biology tutors near Centennial.
In spite of how difficult you find your biology course, our educational directors in Centennial will get you biology tutors to work alongside you to pursue your success in the course. These instructors assess your progress and tune in to your concerns. Each lesson is customized to match your goals and pace. Flexibility is another benefit, because your tutor can meet at the most convenient time and place for you. If home is much better, they will travel to you, or they can meet you at the library or nearby coffee shop if that's more comfortable for you. A live learning platform has been implemented, so if face-to-face online sessions are easier, then you and your tutor can hold your sessions online. Whatever your preference, your tutor is happy to accommodate you.
Our educational directors will get you an expert biology tutor in Centennial, CO, who will design a study plan that centers around your particular needs, so you might excel in biology regardless of what obstacles seem to be in the way. Call today to get started!
Recent Tutoring Session Reviews
"He took another writing section test. He did not finish in time. He took 20 minutes over the scheduled time. I made him explain to me why he got the answers wrong, and which answer would be correct. We will finish reviewing his answers next session."
"I started this session with the student by going over the vocabulary for his newest chapter.  This vocabulary involved identifying and describing people, along with how to use Spanish in a restaurant.  I had him make flashcards for several of the new vocabulary words.  I then helped introduce the student to new verbs, and we went over how to conjugate them.  He caught on to how to conjugate "venir" and "traer" very quickly.  He also showed a firm grasp on how to use the verb "faltar".  At first, he showed difficulty in understanding the difference between "corto" and "bajo".  By the end of our session, however, he showed a very good understanding of when to use the two words."
"In my first session with the student, we went through many of her grammar worksheets and tests so that I could get a sense of where she is having the most difficulty. She also had a review guide for what grammar her teacher was teaching, and we discussed the best ways to tackle going through it. Then we did a brief review of pronouns, and she was very attentive and did seem to stay focused on what we were going over."
"Introduced a lot of test taking strategies for the reading section, including fill in the blank questions and passage reading. The student should review a lot of vocab over the next week."
"The student and I reviewed all 6 of the math tests and completed most of the problems in preparation for his final exam. We covered a wide range of various basic algebra topics previously covered during the semester."
"The student wanted a tutor for her honors chemistry class. Her teacher doesn't explain concepts very well and doesn't answer questions. So we went over her homework for the week, which was about a question the teacher didn't cover so she was having trouble interpreting the graph. We worked through it as it incorporated electron configuration and energy shells and ionization topics to be applied kind of abstractly. She did very well. She does understand the concepts once given a chance. She asks excellent questions too, that are beyond her grade level, which shows she is an intrepid problem solver and analytical thinker. We then went over topics regarding chemical bonds, covalent vs ionic, polar vs non polar, electronegativity, and solidified why the valence shell of the electrons is so important in chemical reactions and bonding. Overall the session went very well and looking forward to our session next weekend."
"During this session we talked about heat and energy, specific heat, molality and stoichiometry. She understands the concepts. Overall this session went well."
"Today was our first meeting and we worked on post lab/pre-lab questions involving stoichiometry and balancing equations. The student understood the concepts of the material but not how to do some of the problems involving limiting reagent. Her goal is to be able to understand the material more and prepare for the lecture exam in a couple weeks."
"During the session, we focused on reinforcing the rules of nomenclature. The student had a very strong understanding of the concepts, and only needed some minor help. We also used flashed cards to help the student learn the names of different ions, focusing on their charge and chemical formula."
"First Meeting with the student. We got along well, but the lab report that was past due was confusing and the data did not mesh with a typical 'rate law' mechanism. However, we moved on to a practice test/quiz where I was able to explain the concepts of equilibrium equations and rate law. The student agreed to meet with me every Saturday with the condition that it will be on a variable schedule from time to time on those Saturdays. He will email me his reports and quizzes before hand, so I know what I'm walking into and what is his priority."
"We are working on some advanced vocabulary words in preparation for the assessment. The student did a flashback writing assignment at the end using some new vocabulary and focusing on improving his grammar."
"In our final session, the student and I continued working through the final review packet. As we covered a formula or concept she didn't remember, I wrote the pertinent information on a notes sheet for her to keep. We reviewed graphing rational functions, including each type of asymptote, both x- and y-intercepts, and holes."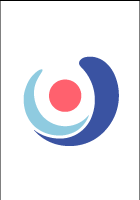 Nearby Cities:
Boulder Biology Tutoring
,
Lakewood Biology Tutoring
,
Golden Biology Tutoring
,
Arvada Biology Tutoring
,
Denver Biology Tutoring
,
Longmont Biology Tutoring
,
Broomfield Biology Tutoring
,
Northglenn Biology Tutoring
,
Wheat Ridge Biology Tutoring
,
Lafayette Biology Tutoring
,
Louisville Biology Tutoring
,
Erie Biology Tutoring
,
Federal Heights Biology Tutoring
,
Superior Biology Tutoring
,
Colorado Biology Tutoring
Nearby Tutors:
Boulder Biology Tutors
,
Lakewood Biology Tutors
,
Golden Biology Tutors
,
Arvada Biology Tutors
,
Denver Biology Tutors
,
Longmont Biology Tutors
,
Broomfield Biology Tutors
,
Northglenn Biology Tutors
,
Wheat Ridge Biology Tutors
,
Lafayette Biology Tutors
,
Louisville Biology Tutors
,
Erie Biology Tutors
,
Federal Heights Biology Tutors
,
Superior Biology Tutors
,
Colorado Biology Tutors
Call us today to connect with a top
Biology tutor in Centennial, CO
(720) 305-6032