Call Now to Set Up Tutoring:
(720) 305-6032
Private In-Home and Online Accounting Tutoring in Centennial, CO
Receive personally tailored Accounting lessons from exceptional tutors in a one-on-one setting. We help you connect with in-home and online tutoring that offers flexible scheduling and your choice of locations.
How can a Accounting tutor help you?
Accountants are an indispensable asset to any company that wishes to maximize their finances and minimize their potential losses and liabilities. As such, understanding the basic and advanced principles of accounting can set you up on a secure and in demand career path with endless possibilities. The concepts that you could learn in your accounting classes will provide a solid framework for understanding the more advanced nuances of the business world. Learning and understanding these basic concepts properly can be imperative to your later academic success. Understanding ideas such as minimizing liabilities, asset managing and maximizing use of assets, and money measurement can help provide the necessary building blocks for you to find success in your accounting classes and eventually your career in accounting.
Contact Varsity Tutors for assistance in connecting with accounting tutors near Centennial, CO. With one-on-one instruction tailored to you, the process of learning accounting can be made easier and more fluid. The tutor you will work with will create a lesson plan crafted around your specific needs and designed to maximize your ability to learn the concepts of accounting.
So, whether you need help in learning specific concepts and principles, or you are having trouble with the more broad subject of accounting overall, Varsity Tutors could help you in finding a tutor to meet your specific needs. We can find you a tutor in Centennial who is as adept at accounting as they are at teaching accounting. And your tutor will be able to work with you on your level. Your tutor will work with you one on one and in the process will assess your individual needs so that they will understand your strengths and weaknesses in the subject of accounting.
An accounting tutor in Centennial can offer you a more individualized, engaging, and structured learning experience. Whether your desire is to meet one on one in person or through our online platform, a tutor will meet with you at a time that works your schedule. So, even if your schedule is tight and your time limited, a tutor who is available during your free time can be found to work with you and maximize the results and your free time to learn. We can match you with an accounting tutor in Centennial, CO, who is passionate about the subject and can instill that passion in you to create a truly enjoyable learning experience. Give us a call today!
Recent Tutoring Session Reviews
"The student has still not finished his practice exam, and it does not look like he is going to finish his practice exam before he takes the exam on Saturday. Still, he is testing fairly well in reading and writing. We spent most of the time going over math exercises."
"Within this session the student and I discussed some of the topics that will be covered  in her upcoming chemistry final exam. We began the session by discussing some basic concepts and definitions regarding acids and bases. Following this we looked over a recent quiz that she had on these topics and worked through each problem individually. Additionally, I gave her additional samples to work through that were related to the quiz questions. To conclude the session we went through an outline provided by her teacher and advised her to look over the problems and the outline after the session."
"Math: Reviewed for math test Tuesday. Covered definitions and examples of line, point, ray, line segment, parallel lines, and perpendicular lines. Practiced area and perimeter of square, rectangle, triangle, rhombus, parallelogram, and circles. Using fractions in addition, subtraction, multiplication, and division. Math proof rules: commutative, additive, distributive, and identity. Last, we covered algebra, solving for "x" using order of operations."
"We discussed the student's upcoming 40 minute group presentation for his English class. I helped him to identify themes, literary elements and style of the subject of his presentation: the science-fiction novel 'Ender's Game'."
"We started with the English section, which the student said was fairly straightforward. He scored a 27, and he was able to see on his own why the correct answer was right nearly every time. The questions he did have were about redundancy, setting off words and phrases with commas, sentence order for coherency, and overall tone. At the end of the session I modeled two Reading passages for him -- one in ten minutes and one in five. He understood that we skim the passage for tone and basic content rather than reading for comprehension, and he said the exercise was a helpful one."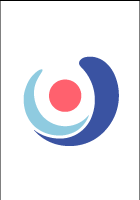 "We reviewed for the student's test covering chapters 1-3. We focused our time on adjusting balances and applications to the income and balance sheet. The student was eager to do well on the test and felt confident enough to help a classmate with chapter 3 material. I had him to copy a chart that showed the changes in the income and balance sheet from adjusting entries. He currently has a 97 in the class with his quizzes and homework. He seemed to grasp the content much better today and was eager to work. He seems like he has plenty of confidence going into the test tomorrow."
Nearby Cities:
Boulder Accounting Tutoring
,
Lakewood Accounting Tutoring
,
Golden Accounting Tutoring
,
Arvada Accounting Tutoring
,
Denver Accounting Tutoring
,
Longmont Accounting Tutoring
,
Broomfield Accounting Tutoring
,
Northglenn Accounting Tutoring
,
Wheat Ridge Accounting Tutoring
,
Lafayette Accounting Tutoring
,
Louisville Accounting Tutoring
,
Erie Accounting Tutoring
,
Federal Heights Accounting Tutoring
,
Superior Accounting Tutoring
,
Colorado Accounting Tutoring
Nearby Tutors:
Boulder Accounting Tutors
,
Lakewood Accounting Tutors
,
Golden Accounting Tutors
,
Arvada Accounting Tutors
,
Denver Accounting Tutors
,
Longmont Accounting Tutors
,
Broomfield Accounting Tutors
,
Northglenn Accounting Tutors
,
Wheat Ridge Accounting Tutors
,
Lafayette Accounting Tutors
,
Louisville Accounting Tutors
,
Erie Accounting Tutors
,
Federal Heights Accounting Tutors
,
Superior Accounting Tutors
,
Colorado Accounting Tutors
Call us today to connect with a top
Accounting tutor in Centennial, CO
(720) 305-6032