We are open Saturday and Sunday!
Call Now to Set Up Tutoring:
(512) 299-3388
Private In-Home and Online ISEE Tutoring in Cedar Park, TX
Receive personally tailored ISEE lessons from exceptional tutors in a one-on-one setting. We help you connect with in-home and online tutoring that offers flexible scheduling and your choice of locations.
How can a tutor help your child master the ISEE?
Used as an entrance exam for many selective and private schools, the ISEE, or Independent School Entrance Examination, is one of the primary criteria used by many admissions boards. The test is given in three levels, which are lower, middle, and upper, depending on which grade the prospective student is entering. Though the format of the test is similar, the content becomes more challenging as the grade-level goes up. The test covers verbal reasoning, quantitative reasoning, reading comprehension, and math achievement. Also included on the test is an ungraded essay that is sent to the prospective school upon completion. With many top universities giving preference to students from top performing schools, placement has become competitive. To try to give your student the edge, connecting with a tutor is your first step.

Varsity Tutors will find a tutor in Cedar Park who will take all of your student's ISEE goals into account to create an individualized study plan just for them. Every student learns differently. Therefore, for effective instruction to occur, learning styles must be taken into account. A qualified tutor will adjust their instruction based on your student's individual needs, focusing on turning their weak points into strengths. A tutor can provide a distraction-free environment that promotes learning.

Call the Varsity Tutors educational directors in Cedar Park to find an expert ISEE tutor today. Your student's tutor will have a thorough knowledge of the ISEE, and will keep up to date on all changes in format, scoring, and question style. This means that your student will not walk into the test to face surprises. Your student will be confident that they are fully prepared come test day.

A personal ISEE tutor in Cedar Park, TX, will be able to cater sessions to your student's preferences in a way that you won't get in a traditional classroom setting. Varsity Tutors will find a tutor that is flexible and can meet wherever and whenever is most convenient to you and your student, whether that be the local library or the comfort of your own home. Better still is the Varsity Tutors online tutoring platform which makes tutoring sessions even easier as they can happen from anywhere and at any time.

Make sure that your student has the best chance of getting into the school of their choice. Contact our educational directors today to help find a professional ISEE tutor in Cedar Park, TX, to strive to ensure your student is at their best on exam day.
Recent Tutoring Session Reviews
"This session, the student and I returned to the verbal section to work some practice problems. Before we did this, she took a short quiz over adding, subtracting, dividing, and multiplying positive and negative numbers. Then, she completed the verbal practice problems silently, with me making sure she paid extra attention to the answering strategy that we discussed in previous sessions. After she finished, we went over each of her answer choices in detail."
"Today we began by reviewing all of the student's Greek and Latin root note cards, and then we completed a practice vocabulary set on the test resource pages. For homework, I assigned her a quiz set of vocabulary words with which to create note cards. On her note cards, she is to look up, define, draw pictures, and compose sentences for all the words that she does not already know. Also for homework, she is going to complete the next two Units in her Greek and Latin roots workbook and a few math problems."
"Our warm up was a vocabulary matching game using words she missed on her last practice test of synonyms. Then, I had her write a practice essay based on her recent vacation. She seemed to really like that and did a really good job. Then we did some reading comprehension review and math review. Overall she did well and liked the slightly shorter meeting time."
" Reviewed last year's comprehensive workbook and some samples of exam questions to hone in on areas to work on. Mother will update with school curriculum after back-to-school night. Left writing topics and vocabulary/sentence work. I will send specialized math worksheets tomorrow."
"The student worked on test prep. Since the student is just entering 5th grade, she needs extensive work on fractions, geometry, division, ratios, and word problems to be successful in these two subject areas. We will begin with division and fractions, followed by rations, geometry and word problems. The student will be assigned work on these areas each week. We will be meeting twice weekly in 90 minute sessions."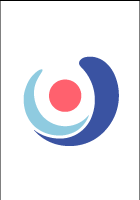 "Today, we reviewed test strategies for each section, as well as his results on his recent practice test. We spent some time reviewing math concepts - I asked him to manipulate fractions, decimals, and percentages in a few different ways. We talked about how to find a given percentage of any number. We focused mainly on questions he had missed, but I asked him to explain briefly his method for the questions he got right, so that he can identify his strong points and continue to build on them. We reviewed the concepts of ratios and volumes. One thing I've noticed is that he is very good at using the answer choices to determine his strategy - when he sees the format of the answers, he makes a choice about whether or not to estimate the answer, which is great -- this is good time management. We went through the verbal reasoning section on his practice test, going over the meaning of the words that threw him off. I also quizzed him on the questions I had crossed off on the test in order to fit it into a shorter time period, and he did very well on those questions. For reading comprehension, we went over his mistakes and talked about what he consistently did well. I wanted to see his process in a little more detail, so we went through a couple of passages in the practice test. We were able to talk about how much of the text to look at when answering detail questions -- to look at the entire sentence, rather than just the phrase in question. We also went over essay strategies in review. Overall, I think he learned a few new things, and he seems to be feeling pretty confident. I am optimistic about his potential for performing well!"
"We worked on reading comprehension and math. The student stayed focused and worked hard throughout the session. Great work!"
"We did some more reading comprehension practice and went over how to do the math section. I spent most of the time emphasizing test taking strategies and the importance of the process of elimination."
"The student was most concerned about the essay coming out of her last session, so we focused primarily on covering that today-- writing more outlines, discussing organization, and practicing writing a full essay while being timed. We also did a few more flashcards together, and went over some Verbal multiple choice questions to help her come up with strategies for approaching synonym questions about words she felt unfamiliar with. I left her with flashcards to complete (with a thesaurus and by writing the word in a sentence), as well as one essay in which she wrote some introductory sentences but will later work on her body and conclusion. She appeared to be feeling more comfortable with Math and Reading Comprehension, but may work on those sections a little more throughout the week. I left her with an essay checklist she can use to remind herself how to organize her thoughts and what she needs to include in the essay, as well as her flashcards and a sheet to help her remember the meanings of "mean, median, mode, and range." She is still doing great on every section, including the essay, and I believe she's set up for success on her test next weekend."
"We focused on vocabulary - synonyms. All other aspects of the exam are great. I left him to study more vocabulary words. I'm sure he'll do great on the exam."
"Ratios, percents, decimals, fractions converting between all and using them to evaluate costs of various items in a word problem."
"The student completed some of the homework. She didn't do the reading comp, but did do the second math section of the practice test. Her parents reviewed much of it with her, so we could move on; there's so much math to cover!"
Nearby Cities:
Thousand Oaks ISEE Tutoring
,
Windcrest ISEE Tutoring
,
Hollywood Park ISEE Tutoring
,
Helotes ISEE Tutoring
,
Leon Valley ISEE Tutoring
,
Alamo Heights ISEE Tutoring
,
Kirby ISEE Tutoring
,
Converse ISEE Tutoring
,
Scenic Oaks ISEE Tutoring
,
Universal City ISEE Tutoring
,
Schertz ISEE Tutoring
,
San Antonio ISEE Tutoring
,
Boerne ISEE Tutoring
,
Fair Oaks Ranch ISEE Tutoring
,
Bulverde ISEE Tutoring
Nearby Tutors:
Thousand Oaks ISEE Tutors
,
Windcrest ISEE Tutors
,
Hollywood Park ISEE Tutors
,
Helotes ISEE Tutors
,
Leon Valley ISEE Tutors
,
Alamo Heights ISEE Tutors
,
Kirby ISEE Tutors
,
Converse ISEE Tutors
,
Scenic Oaks ISEE Tutors
,
Universal City ISEE Tutors
,
Schertz ISEE Tutors
,
San Antonio ISEE Tutors
,
Boerne ISEE Tutors
,
Fair Oaks Ranch ISEE Tutors
,
Bulverde ISEE Tutors
Call us today to connect with a top
ISEE tutor in Cedar Park, TX
(512) 299-3388