Private In-Home and Online Biology Tutoring in Catalina Foothills, AZ
Receive personally tailored Biology lessons from exceptional tutors in a one-on-one setting. We help you connect with in-home and online tutoring that offers flexible scheduling and your choice of locations.
100% Tutor Satisfaction Guarantee
At Varsity Tutors, we're committed to connecting you to top tutors capable of delivering an outstanding experience. That's why we provide a 100% tutor satisfaction guarantee.
How can a Biology tutor help you?
Biology is the science of life and living organisms and their anatomy, purpose, development, origin, evolution, and dissemination. Biologists study how animals and humans work and evolve and the things that can affect our health. This knowledge is used to study how disease spreads, improve public well-being, and conserve our environment. Studying biology links us to the world and other creatures within it, which allows us to make educated decisions about our health and how we affect the world around us. Biology teaches real world skills such as how to conduct research, how to build organizational and critical thinking skills, and how to solve problems. Graduates of biological studies go on to excel in careers, such as animal behavioral scientist, environmental conservation biologist, plant pathologist, and countless others. Biology also leads to promising professions in medicine, dentistry, psychology, and pharmaceuticals. With a subject as far reaching as biology, you may find it beneficial to connect with a tutor to strive to pursue your success in completing your course and acing your exams. Varsity Tutors can help you find an expert biology tutor in Catalina Foothills who can try to help you pursue all of your goals in the course.

Our educational directors will match you with a biology tutor in Catalina Foothills who is knowledgeable in a host of alternative teaching methods to best teach to your particular learning style. An experienced academic director will evaluate and consider your strengths and weaknesses, as well as your particular learning style. After this assessment, you will be matched with a tutor who will create a plan to support you in focusing on your problem areas and reinforce the concepts you've already learned. With a tutor suited to your personality, you can enjoy learning biology and have a greater chance at remembering concepts such as cell theory, homeostasis, metabolism, and genetics. All of the tutors that Varsity Tutors can connect you with in Catalina Foothills, AZ, are skilled in teaching biology and can instill a love of biology in you.
Personalized home tutoring by top UofA honors graduates! 4.9/5.0 Satisfaction Rating*
Session Summaries by Biology Tutors
"I had an extended tutoring session with the student on Wednesday. We worked through a lengthy problem set together regarding net ionic equations, balancing equations, and ionic charges. She is making great progress!"
"I worked on understanding trends of the periodic table with the student. We worked on conceptualizing why these trends exists rather than simply memorizing them. She seemed much more confident at the end of the session. "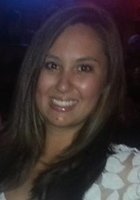 "We covered finding the formula mass of a compound and the relationship between the amu and the molar mass. Then used the molar mass to convert between grams and other units. Ratios using dimensional analysis are key to the discussion. "