We are open Saturday and Sunday!
Call Now to Set Up Tutoring:
(518) 300-4098
Private In-Home and Online Algebra Tutoring in Castleton-on-Hudson, NY
Receive personally tailored Algebra lessons from exceptional tutors in a one-on-one setting. We help you connect with in-home and online tutoring that offers flexible scheduling and your choice of locations.
Recent Tutoring Session Reviews
"Today the student worked on writing an essay for his health class. He had a really hard time getting focused and starting his essay, but once he started, he did all right. He still needs to work on better transferring his thoughts into written form, but that will come with more practice."
"Today we continued with mathematical operations with integers, fractions, and decimals. The student must have a solid understanding of this topic to pass her test. We also began factoring polynomial equations and spoke a bit about linear equations, which we will cover on Friday. She has plenty of practice problems to do on her own, so next session, we should move quickly to more advanced topics."
"Today we covered graphing functions, including how to do it when given either two points, or when given one point and the slope of the line. We also reviewed parallel and perpendicular functions, and the determining intercepts. There were a few questions on material she had already covered, and she said she's been doing well on all of that."
"Today we covered operations with radicals such as adding and subtracting radicals, finding like radical terms, and rationalizing denominators. The student had some difficulty with finding like radical terms, but understood why we had to do it when we were adding radicals. His attitude was positive during the session. We came up with a step-by-step process to find like radical terms that we can apply to problems that require radicals to be added.
He has extra exam questions to work on. He did very well when we were rationalizing denominators. He instantly understood the idea of using a conjugate to eliminate any radicals in the denominator and was able to solve those problems with ease."
"Today we covered rate of change and slope, and we did lot of problems. We also worked on direct variation covering different problems. The student showed a positive attitude towards learning. I used real-life scenarios to explain to him how direct variation works."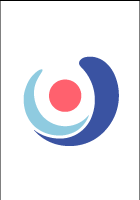 "Today we covered several problems involving the Pythagorean theorem, which the student had recently learned. After a few examples, she demonstrated that she understood the concept well, so we moved on to reviewing more two- and three-step linear equations, and some word problem versions of those. This was a great session. She is showing improved skills in algebra. Rather than trying to do the problems in her head, she has started to see that it is easier and more accurate to just work through the steps instead."
Nearby Cities:
Westminster Algebra Tutoring
,
Connecticut Algebra Tutoring
,
Portland Algebra Tutoring
,
Hartford Algebra Tutoring
,
Waterbury Algebra Tutoring
,
Albany Algebra Tutoring
,
Danbury Algebra Tutoring
,
New Britain Algebra Tutoring
,
Schenectady Algebra Tutoring
,
Bristol Algebra Tutoring
,
Meriden Algebra Tutoring
,
Middletown Algebra Tutoring
,
Troy Algebra Tutoring
,
Shelton Algebra Tutoring
,
Torrington Algebra Tutoring
Nearby Tutors:
Westminster Algebra Tutors
,
Connecticut Algebra Tutors
,
Portland Algebra Tutors
,
Hartford Algebra Tutors
,
Waterbury Algebra Tutors
,
Albany Algebra Tutors
,
Danbury Algebra Tutors
,
New Britain Algebra Tutors
,
Schenectady Algebra Tutors
,
Bristol Algebra Tutors
,
Meriden Algebra Tutors
,
Middletown Algebra Tutors
,
Troy Algebra Tutors
,
Shelton Algebra Tutors
,
Torrington Algebra Tutors
Call us today to connect with a top
Algebra tutor in Castleton-on-Hudson, NY
(518) 300-4098